Cloud gaming is like a PC rental service on steroids. The game itself is played remotely on powerful hardware, and you get the visual output and control over the internet. "Netflix for games" – the comparison begs to be made. We'll describe several platforms, ranging from the best cloud gaming services to the least popular. Of course, most of these are provided by major corporations that have a stake in cloud technology. But there are lesser contenders, too. See for yourself.
Amazon Luna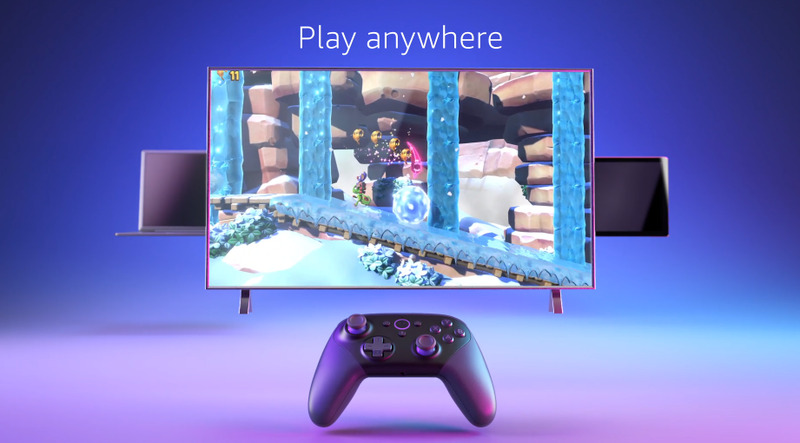 Amazon was at the forefront of cloud technology back when it started, and when cloud gaming came along, the company already had all the overhead it needed. Luna is one of the best cloud gaming platforms on the market, if not the absolute best.
The platform avoids many common issues that plague remote games by using a carefully selected list of optimized titles. It's not that large at the moment, encompassing about 500 games. Constant growth is a given, and ever-newer titles are being introduced – AC Valhalla, for example, owes its Luna release to Ubisoft support. So does Far Cry 6. Many bestsellers are already included, RE 7, GRID, and Metro Exodus among them.
The service initially came out without resolution options, only 1080p/60fps. Over time, 720p was added across the board. The situation with 4K UHD is less clear, with the official statement being that "demand for 4K titles is low". Generally, your bandwidth needs to reliably handle 10 Mbps.
Luna provides full cross-platform support, sporting apps on Windows, macOS, iOS, and Android. No part of the game is stored on your device – it's fully hosted on the cloud. And your device only needs to be capable enough to receive video in given resolution – the rest will be handled by Amazon's NVIDIA T4s.
Early players get to pay less, since they're testing things out and paving the way for everyone else. Current rates are pretty low, standing at $5.99 for Luna + (no playtime limits, only 2 devices at the same time) and $14.99 for the UBISOFT plan, which includes the ability to download Ubi games.
Overall, no game needs to be purchased, and neither do you own them. If you lose access to the servers (possibly because your subscription has expired), you lose the games. Such streaming services may be the most effective form of DRM to date.
Amazon Luna provides a Twitch framework. It's unusable for now, but there are promises to implement a "jump-in play" system, where a stream viewer will be able to start a game session mid-stream, if they like what they see.
Google Stadia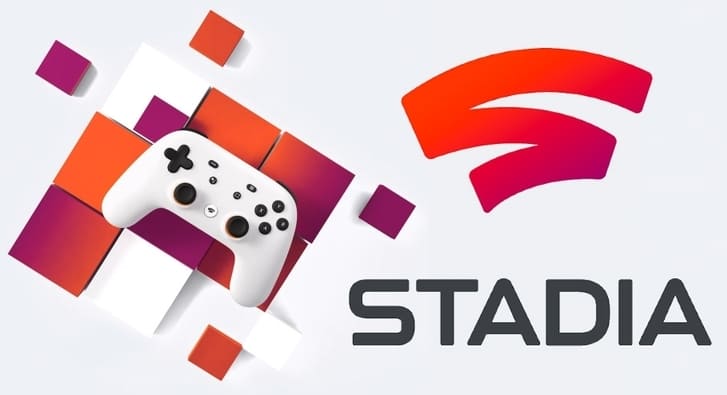 Starting out slow, Stadia didn't satisfy the massive expectations that people put on Google. At the time of Stadia's release, cloud gaming was not a completely new concept, so the jittering, the lag, and the limited selection of games were disappointing.
At the moment, it's far from the best in cloud-based gaming. Google Stadia provides about 200 games in total, most of them having to be purchased. The major titles will cost somewhere in the range of $50, and additional features will require a $10 monthly subscription. This includes higher resolutions and Surround Sound settings.
On the positive side, the Stadia controller is optimized for internet gaming. Instead of connecting to your device via Bluetooth, it utilizes Wi-Fi to connect directly to the server. As a result, input lag is potentially reduced. A legacy Bluetooth option is available, but it's ineffective by comparison.
The service requires 10 Mbps for stable 720p streaming. While this is inferior to Luna, there are talks of negative latency – a way to compensate for the input delay through the use of predictive algorithms. Whether this technique is viable, it remains to be seen. Imagine how weird it would be when you want to press a button, then stop, and then see the input go through without your participation… These are the side effects of gaming on the cloud. See how Google Stadia compares to Shadow gaming.
GeForce Now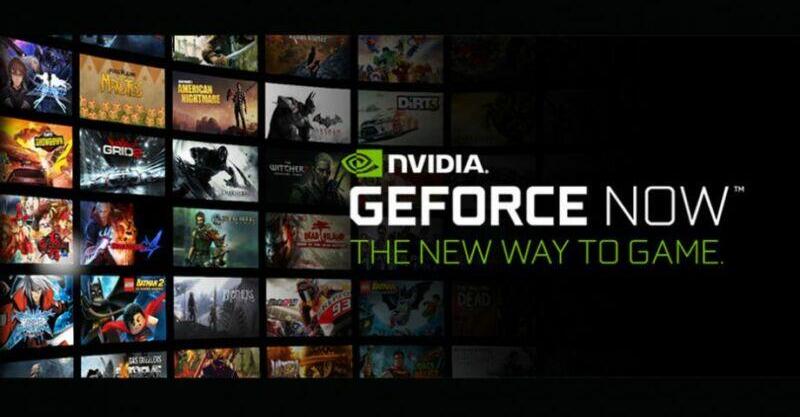 GeForce Now by Nvidia practices the buy-and-play model. Fortunately, the service has had the time to perfect itself since 2015. This is the compensation for complete absence of access to any remote devices, outside of gameplay.
The available games will mostly come from your Steam and Epic Games library. 2000+ titles have been set up to run under GeForce Now. It's massive compared to any other platform, but this can be mostly attributed to non-AAA titles like DUSK and Darksiders Genesis.
In preparation for 4K, GeForce Now requires more bandwidth – 15 Mbps. You're going to have to stick to wired internet to minimize delays. But your games are yours to keep, cloud gaming services notwithstanding. Multiplayer is not available at the moment.
The latest GeForce cards are utilized for graphics. 14 GB worth of memory provides enough leeway for gaming. There's one negative – random switches to 720p, which disrupt the experience quite a bit.
GeForce Now costs $4.99 per month at the moment – the price is subject to change. Despite the 6-hour session limit, it's a tempting offer. The 6-month package, worth $24.95, is still bound to the same limit. Clients are available across Mac, Windows, iOS, and Android.
xCloud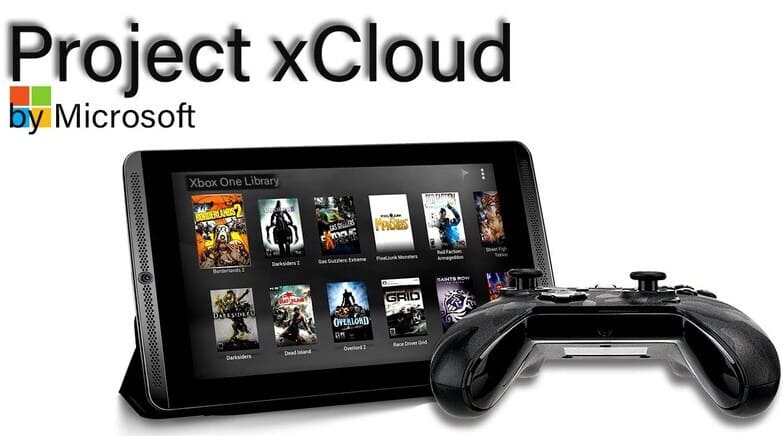 This Microsoft xCloud gaming service hasn't launched yet, but the beta version can be accessed by Game Pass owners. At $14.99, it's higher than most mainstream services. It won't be an issue to active GamePass users, since the cloud computing gaming part is complementary. Individual games are free.
The service provides some newer games – mainly Microsoft titles, such as Halo Infinite and Rainbow Six extraction. As is the norm, many titles are 2d or otherwise not resource-heavy (Nobody Saves the World, Spelunky 2), which is especially bad for xCloud's comparatively small library. Even if these games would be nice to play on the go, the massive bandwidth requirements – 20 Mbps – make it unlikely.
Its most notorious downside is "game rotation". Unlike Stadia or PlayStation Now, there isn't a fixed set of games, neither can they be bought for permanent cloud access. Instead, they'll rotate in and out of the library. Understandably, this can cause issues for games with high replay value, such as multiplayer titles and roguelikes. It's only useful if you want to try games out quickly before buying them, and already have the necessary hardware.
PlayStation Now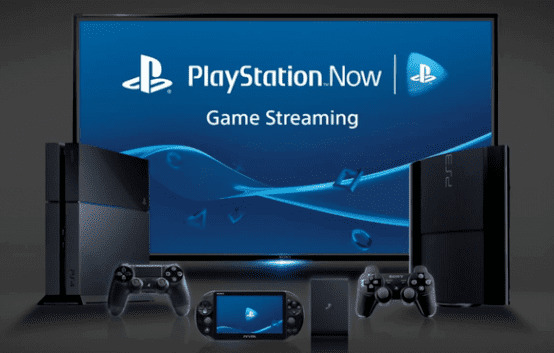 PlayStation Now serves a dual purpose. First and foremost, it allows you to play Sony games on Windows. In addition, PlayStation Now hosts a small subset of older PS2 and PS3 titles. The collection is impressive, sized at 800+ games. This is somewhat diminished by the fact that newly-introduced blockbusters will rapidly rotate out of the library within months.
The service has a lot to offer for $10, or $5 if you purchase an annual package. Other than streaming, the games available in PlayStation Now can be downloaded to a PS4 and played temporarily – even offline, even though an internet check will be issued every few days.
At the moment, it's one of the best cloud gaming services in regards to network requirements – only 5 Mbps are needed, but more could come in handy. A gamepad is required; DualShock 4 or an XBox controller will do.
Plans have been announced for an improvement – "Project Spartacus" – which will have several tiers. The basic tier will be the same as the current PS Now, with others adding increasing amounts of available games.
Parsec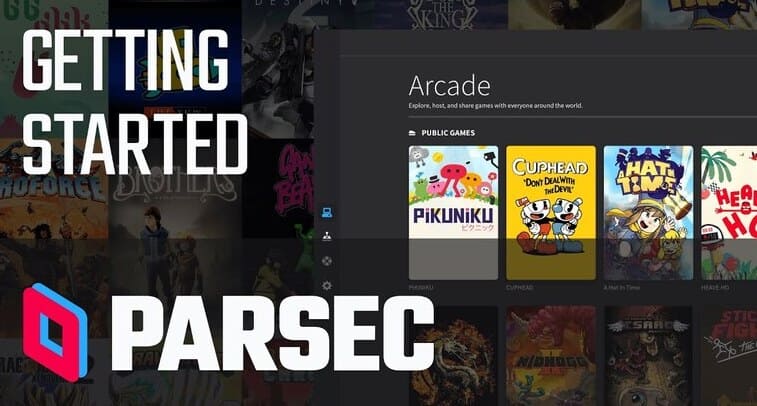 Among cloud gaming providers, Parsec is not the most game-oriented, neither is it primarily a streaming platform. Normally, you're supposed to host Parsec on your own hardware, and then access it elsewhere. However, it can also be used in conjunction with Amazon or Paperspace to access their servers.
The main benefit of this service is the ability to play local multiplayer over the web. This is useful for split-screen shooters and fighting games, for example. On that note, there are no restrictions when it comes to games. Parsec lets you choose any title you own on Steam or other marketplaces. The only things you have to pay for are the hourly charge ($1.61, but it varies) and storage (depends on the servers you choose).
Users report inconsistent connection times and performance. Combined with the 50 Mbps recommendation (for multiple players), it's a needy service that is likely to disappoint. Parsec is best when it's used for its unique merits.
Shadow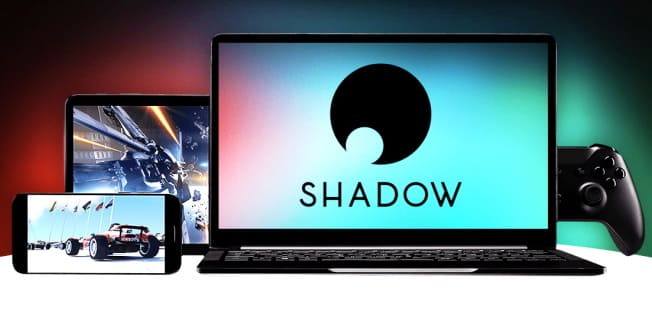 Shadow.tech distributes cloud gaming services with a focus on powerful hardware, high resolutions and framerates. Instead of interacting with a generic server, your Windows PC will be assembled after registering. Starting with quad-core 4 Ghz CPUs and GTX-1080s in the cheapest package, the PCs are able to achieve 144fps at 1080p, and 60fps at 4K resolutions. You need a reasonable amount of bandwidth – at least 15 Mbps.
The cost is currently pretty steep – $29.99 per month. But that's not even the main issue with the subscription. Once you've signed up, there's a waiting period while your rig is getting built. It can take months! So what you get is a long-term commitment to a service that's supposed to be instant and time-saving.
The payoff is a powerful, remote PC which grants you a lot of control. Is it worth it? Consider that in the long term you could save up for your own computer, especially if you've got $30 of disposable income.
Paperspace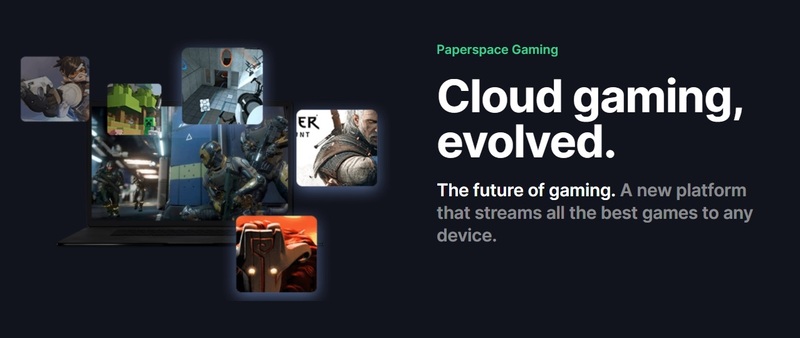 Paperspace is probably the cheapest way to get started with cloud gaming. Which is unusual, considering that the service doesn't specialize in games. It's a general-purpose cloud computing platform, designed for the needs of artists, scientists, coders, and the like.
Nonetheless, the machines are well-suited for gaming on the cloud. Plans vary, but generally, you get an 8-core processor, an 8-24 GB GPU, and a massive 30 GB of RAM. The price tag – $5 per month, with additional hourly costs of $0.45-0.78 – is probably lower than anything else on the market. At least at this scale.
But you should keep in mind that Windows 10 Pro is only hosted on a BYOA (bring your own license) basis. Windows licenses are notoriously expensive, and you might have to stick to Windows 10 Server or Linux to keep the expenses down. The 50 GB memory limit (sans upgrades) is another major issue. It would contain 2 or 3 modern AAA games at most.
Paperspace is decently fast, even on higher resolutions, like 4K. As long as your internet speed and stability can catch up, it's far from the worst choice. Especially if you consider that Paperspace works across Android, iOS, Mac and PC.
Vortex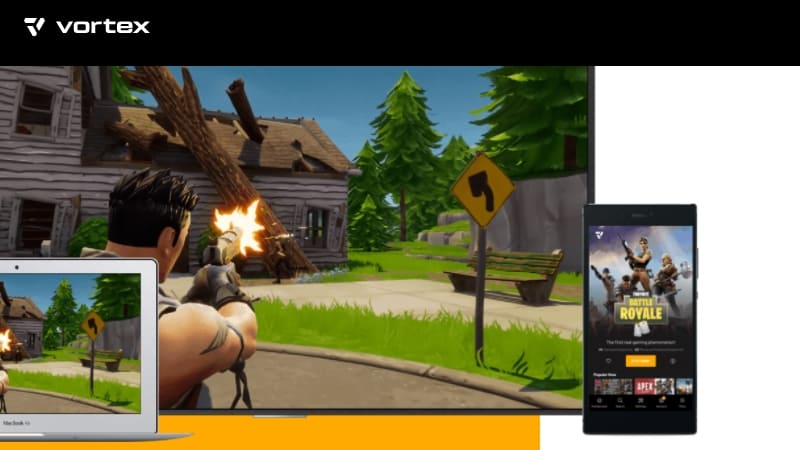 Vortex does not accept new users at the moment, and there are rumors about an upcoming shutdown. Despite this, the platform provides a great example on how to cover several different player categories. The prices ranged from $9.99 to $29.99 per month, but instead of tiering players by hardware, these plans provided variable playtime (50 to 140 hours) and game library limits (73-167 games at a time).
1080p delivery was flawless at 60fps, but issues could arise as you got farther from the service area. 10 Mbps is, admittedly, a pretty low requirement, especially with Vortex hardware – 512 GB of RAM is no joke.
It mostly consisted of older titles, which were easier to optimize for the best cloud gaming service experience. Fortnite and GTA 5 are two indicative examples. Many were even available for free, Fortnite included. Others needed to be bought.
No resources would need to be stored on your devices, and the experience was completely remote. Well-executed, portable, and available on all sorts of systems, Vortex was a successful entry in the field of cloud services.
Boosteroid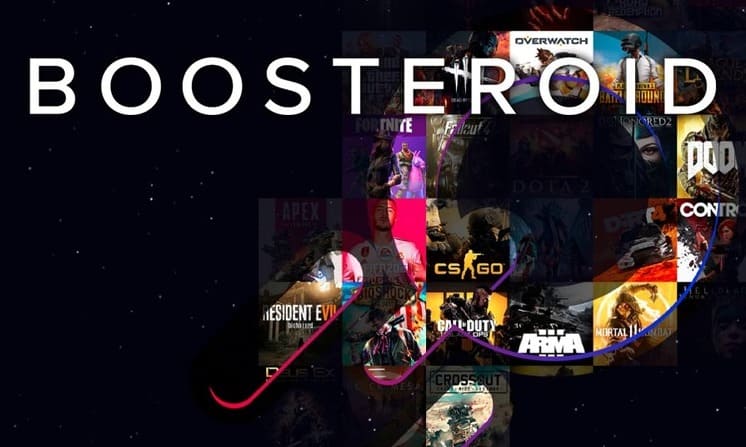 Independent services tend to be located in the US or Asia, but Boosteroid is the one that brings AAA cloud gaming to Europe. If you're located in Romania, Italy, Ukraine, or Spain, then you have a server right next to you! Whether you can afford $9.89 per month, is a different matter. But it can go as low as $4.16, if you get a whole year's subscription in advance.
Being backed by Asus, Huawei, and Intel, Boosteroid can stream 1080p at 60fps – as long as you have a sufficient connection. 15 Mbps should be enough for any device running Windows, Linux, Android, macOS, or iOS.
500+ games is quite a bit, even if it's not the largest selection. The games come from Steam, Epic Store, Riot Games, and other popular platforms, with tweaks that prepare them for cloud-based gaming. You need to own them beforehand – licenses will carry over to the platform.
Don't hurry to buy a yearly plan. There's no demo mode, so it's best if you take it slow, and try Boosteroid for a month. But it's quite likely to satisfy you if you do.
Playkey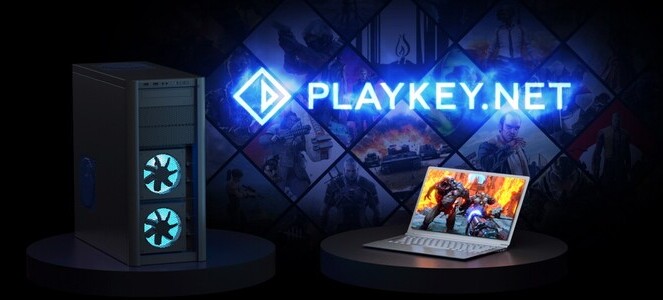 Playkey's shared network of computers allows users to join in and gain a form of cryptocurrency. But if you don't care about that, you won't notice it at all. Generally, it's just a powerful, localized service.
In large part, it's focused on popular multiplayer titles – PUBG, Dota 2, CS:GO, DayZ, Tarkov – that might not run well on weaker hardware. One of the best cloud gaming platforms for an online gamer. This is ensured by Nvidia GPUs, quad-core i7s and 20 gigabytes of RAM. Steam games are tied to your account, so you don't lose anything if you leave the platform.
When it comes to payment, there's a choice between limited plans – 70 hours for $35, 200 hours for $40 – and unlimited monthly gameplay at $45. This isn't communicated clearly on the homepage, which is regrettable.
On the positive side, it's one of the few platforms to offer a free 20-minute trial. Playkey can be tested (and played) on devices ranging from Smart TVs to iPhones.
Conclusion
In regards to cloud gaming companies, your best choice depends on your needs, your budget, and your available devices. Do you just need to upgrade your PS4, or do you want to play the latest big-budget hit on your low-end laptop? In addition, some people can spare $40 a month, others can't.
These services start up and shut down all the time, and our list will never cover the whole market. But it's safe to say that the better options are the ones you can find above. Beware of ads that sound too good to be true, and use free demos whenever possible. And finally, even when you've found the right platform, and everything works, don't forget to outfit your battle station. Comfort matters.