NVIDIA GeForce Now vs Microsoft Project xCloud (Xbox Cloud Gaming)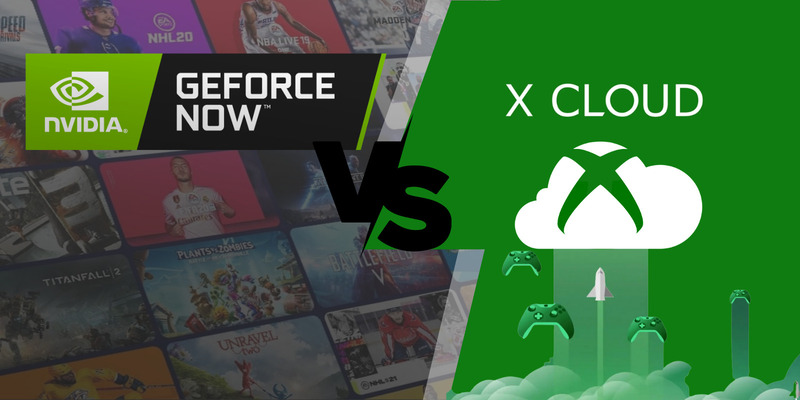 Playing video games using the cloud gives gamers access to many titles they would otherwise never get to enjoy. Cloud gaming platforms use streaming technology to deliver games over the network. The games are hosted on the cloud provider's high-end hardware, eliminating the need for a gamer to spend a fortune on a gaming machine. All they need is a low latency network connection and a remote desktop interface or client software for their mobile device.
This article compares GeForce NOW vs xCloud so you can choose the cloud gaming platform that's right for you.
---
Overview
Nvidia GeForce NOW and xCloud are two cloud gaming options that let users stream games directly to their computer or mobile device. They let gamers enjoy popular titles without the need to purchase expensive hardware. Cloud gaming makes video games available to a whole new audience. With a low latency network connection and a mobile device, gamers can play no matter where they are.
Nvidia GeForce NOW

Nvidia GeForce NOW is a cloud gaming service that lets users play games from its extensive library of titles on any type of Windows or Mac desktop or laptop computer as well as Android devices. The service has over 1,000 games available to subscribers and allows users to connect to game stores to stream games they already own. Over 100 free games can be accessed on GeForce NOW, letting you try out the platform with no financial commitment.
Nvidia is responsible for developing the GeForce NOW cloud gaming platform. It makes sense that Nvidia is involved in cloud gaming as they have been a leader in designing computer graphics solutions since 1993. The company invented the graphics processing unit (GPU) in 1999, ushering in a new era of graphic-intensive games and applications for home computers. Nvidia is an industry leader in the development of hardware and apps that appeal to gamers, including graphics cards and gaming laptops.
xCloud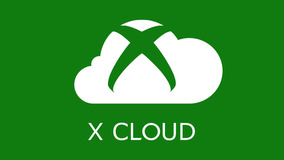 xCloud, also known as Microsoft Xbox Cloud Gaming, is a service that specializes in games developed for the Xbox gaming console. It lets gamers stream the games to a remote PC or mobile device to enjoy Xbox games anywhere. Players connect compatible controllers to their devices and can play Xbox games using the same button actions as when using the console.
Microsoft is an industry leader in virtually every aspect of computing and is one of the major public cloud providers in the world. They have identified cloud gaming as an opportunity to expand the audience for Xbox games by eliminating the need to purchase a console. Apps are available for Windows computers, mobile devices, and Smart TVs. Gamers can also access xCloud through a browser without downloading additional software.
Features
Let's compare the features of Nvidia GeForce NOW vs xCloud to see if there are major differences that might influence your choice of cloud gaming platform.
GeForce NOW
• GeForce NOW has a large catalog of over 1,000 games from which users can choose and stream to their compatible devices.
• Multiple subscription plans let you configure your membership to suit the level of performance you desire.
• Over 100 free games let you play without spending any money.
• Free membership offers users limited sessions that can be used to test drive the service before upgrading to a paid subscription.
• New games are added weekly to keep the selection fresh and maintain user interest.
• Browser support eliminates the need to download and install a dedicated client app.
xCloud
• xCloud requires users to have an Xbox Ultimate Game Pass, a compatible device, a compatible controller, and a high-speed Internet connection. The company recommends 5G WiFi or a connection with at least 20Mbps download speed.
• This service concentrates on games in the Xbox collection as well as including EA Play and its additional titles with Game Pass membership.
• The use of an Xbox controller allows gamers to employ the skills learned on an Xbox console when gaming in the cloud.
• The service regularly adds new games and lets you know in advance when titles will no longer be available.
• xCloud lets you connect with and play with other gamers located anywhere in the world.
Operating System
A cloud gaming platform must provide operating system support for the types of devices you plan to use when accessing the service. You can use your web browser to play on GeForce NOW or download an app to devices running compatible operating systems.
xCloud apps are available for mobile devices, Windows computers, and Smart TVs. xCloud can also be run through a browser by visiting Xbox.com.
The table lists the operating system compatibility of xCloud vs GeForce NOW.
---
Pros And Cons
Let's take a look at some of the pros and cons of these two cloud gaming solutions.
GeForce Now
| | |
| --- | --- |
| | |
| Availability of an extensive catalog of games; | Single player solution without multiplayer support; |
| Offers gamers a mature and technically stable platform; | Game resolution may occasionally be reduced to 720p; |
| Free games offer prospective gamers an easy introduction to cloud gaming; | Games need to be purchased individually; |
| Games can be played through your web browser on any platform; | No direct Linux or iOS support. |
| Some titles are optimized for improved graphic performance. | |
---
xCloud
| | |
| --- | --- |
| | |
| Makes Xbox games available on multiple types of devices; | Requires high-speed WiFi or network connectivity; |
| Games can be played through your web browser on any platform; | No native apps or direct support for Linux or macOS computers; |
| Supports Xbox and Sony PlayStation controllers; | Requires a controller for gameplay; |
| Multi-player support lets you play Xbox games with online friends; | Less extensive catalog of game titles than alternate cloud gaming platforms. |
| Start a game on your console and continue across other compatible devices. | |
---
Pricing
Following are xCloud vs Nvidia GeForce NOW pricing options.
xCloud
• An Xbox Ultimate Game Pass is required to play xCloud games. The first month costs $1 with subsequent months costing $14.99.
GeForce NOW
• Free membership is available limited to one-hour gaming sessions.
• Standard membership offers six-hour sessions and costs $9.99 a month or $49.99 for six months.
• High-performance plans deliver eight-hour sessions and access to high-performance servers for a cost of $19.99 per month or $99.99 for six months.
Conclusion
Selecting the right gaming platform essentially comes down to considering a few factors. You need to know what types of games you want to play, what kind of device you plan to play them on, and how much you are willing to spend for the service. Another thing to think about is if you are planning to primarily play alone or want the option to game with friends.
You should spend a little time searching through the titles offered by the two services to see if either has more games you want to play. Make sure they can be played on your devices. If you want to play with other gamers, you need to know that GeForce NOW is only a single-player platform. You can't use it to play with your friends.
In the case of the two platforms discussed in this article, they offer an easy way to get started. GeForce NOW lets you play a limited set of games for free and xCloud only costs one dollar for the first month's membership. This lets you test the platform's performance with your devices and can help determine which to engage as your long-term cloud gaming solution. We suggest that if you are uncertain about choosing a gaming platform, you give them a test drive before making your selection.