Most Effective Ways to Fix Xbox Cloud Gaming Lag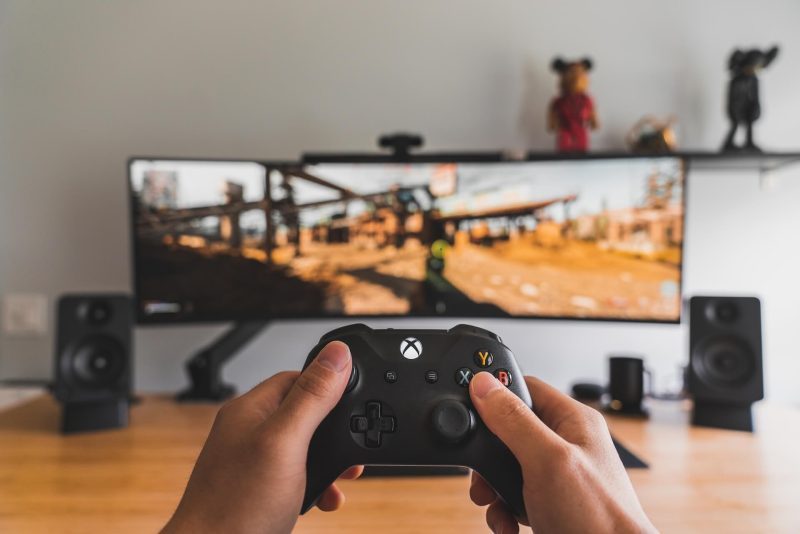 Xbox Cloud Gaming offers flexibility and power and allows you to access and play many games of Xbox Game Pass cloud gaming on different devices. However, despite its impressive offerings and updates, gamers are still facing some Xbox Cloud Gaming lags. Whatever the reason may be, latency issues are annoying and kill your gaming mood.
But the good news is you can troubleshoot lags in Xbox Cloud Gaming and play your games with the desired power and control.
In this article, we'll discuss how to troubleshoot Xbox Cloud Gaming lags.
How to Troubleshoot Xbox Cloud Gaming Lag?
Xbox Cloud Gaming is excellent if your internet connection is great. But it may still lag due to other reasons. Below mentioned are some of the ways to do Xbox Cloud Gaming lag fixes and optimize the PC or mobile gaming experience.
Check Your Internet Service Provider
For cloud gaming, a minimum of 10 MB connection speed is needed. So, check how much speed your internet service provider (ISP) has promised you, although it could be slower than that. You may check the internet speed using Speedtest.
In addition, it's important to know the type of connection you have been provided with. To play games in the cloud, satellite internet is not recommended due to high latency, and 5G cloud gaming is also an option.
So, if you face a weak internet connection frequently, you may change your ISP.
Optimize Your Wi-Fi
If you can switch to a wired cable, it's best. However, if you don't have a choice, and are forced to use a wireless internet connection or Wi-Fi, optimize its quality. Here's how to do that:
•

Reduce your distance with the router, with no obstruction in the path.

•

Use the 5GHz connection and not 2.4GHz.

•

Disconnect systems like Bluetooth devices, other Wi-Fi networks, etc. that can disrupt the signal transmission.

•

Elevate the router to increase single strength.
Get rid of Wi-Fi extenders or powerline adapters that can slow down the connection speed.
Reset or Change Your Router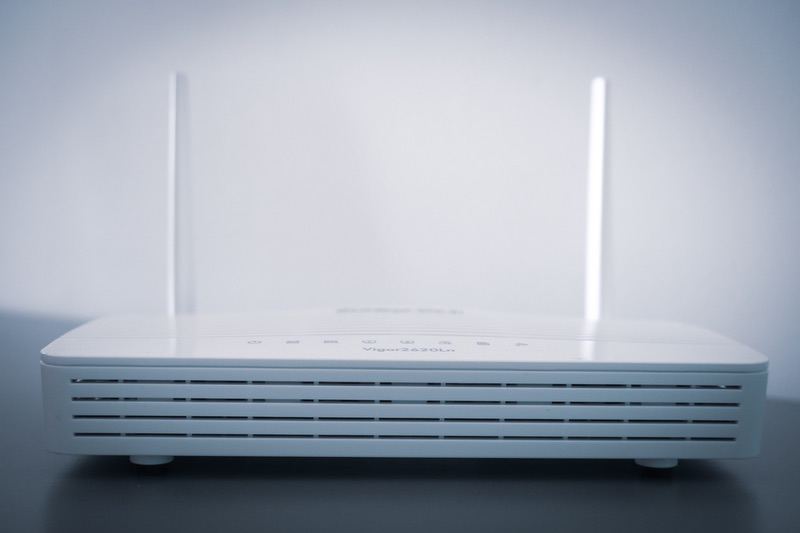 Image Credit: Compare Fibre, Unsplash
Your router might be connected to many devices, to perform many functions in your digital life. But adding more tasks can result in reduced bandwidth and download speed. This can create an Xbox Cloud gaming lag in iOS or your Android mobile phone, PC, laptop, tablet, or other devices.
So, you can try resetting your router to counter lags and improve performance.
Moreover, you may face latency issues due to an outdated router. It might not be able to withstand massive data. So, if you want to play your games with full efficiency, you may consider changing your router. Modern, gaming-friendly routers also come with additional features like prioritizing game traffic, faster processors, more RAM, and more.
Switch to Ethernet
Although Wi-Fi is good when it comes to web surfing sometimes, it's not best for playing games online. In addition, Wi-Fi signals are easy to be affected by their surroundings like distance from your device, and obstructions like walls, objects, etc. All this can cause lags and deteriorate the connection quality.
Therefore, it's recommended to use a wired connection for playing games online instead of a Wi-Fi or wireless connection. Wired connections not only provide faster download speed but also transmit data more quickly and result in lower interference.
Thus, try using an ethernet cable for playing games via Xbox Cloud Gaming.
Say No to VPNs
Virtual private networks (VPNs) are useful to protect your privacy by letting you stay anonymous while browsing the web.
However, they also add up the number of servers. This means that your data will travel through this extra server before reaching your device and slow down the connection.
So, if you are experiencing Xbox Cloud Gaming iPad lag or Xbox Cloud Gaming PC lag, try not to use VPNs while playing the games. Instead, connect to your game directly and play.
Save Your Bandwidth
If you share your network or device with too many people using it to run several applications and download too much content, latency will occur.
Thus, if you want to get the full power of your internet connection, limit the number of applications and users and save your bandwidth. Here are some tips to ensure that:
•

Close or pause applications that consume too much bandwidth

•

If you need to use multiple devices simultaneously, try prioritizing your gaming traffic on your router, if possible,

•

Get rid of gadgets that you don't need to use currently.

•

If you don't require the auto-update feature right now, disable it.
Use a Reliable Web Browser
Different web browsers can offer different performances for Xbox Cloud Gaming. So, if you access Xbox Cloud Gaming through a browser, then ensure to use the best one.
But how would you know which one offers the best performance?
There are many tools available on the internet that you can use to check browser speed like Speedometer, Speed Battle, etc. So, use the best-performing web browser to have minimal Xbox Cloud gaming lag on iOS, Android, and other devices.
In addition, consider the active extensions in your browser because some browser extensions can reduce the browser speed and increase lag. Therefore, keep it to the minimum in order to experience better performance and lower lag.
Restart the Xbox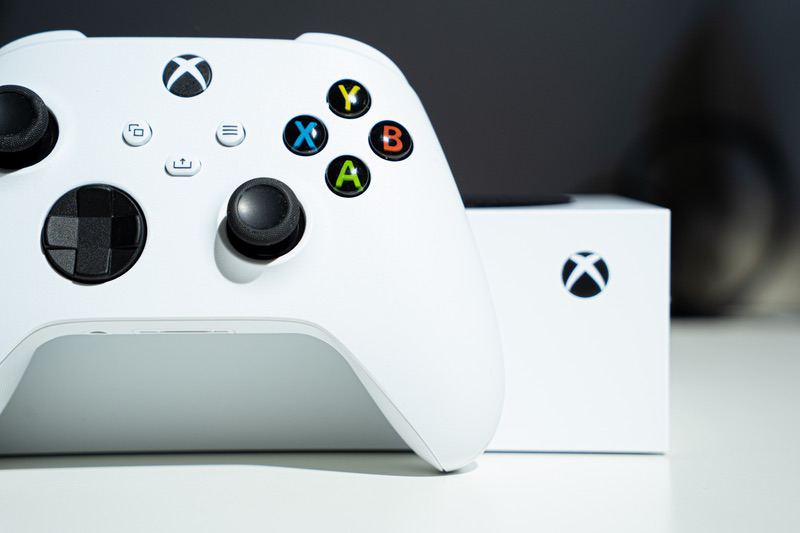 Image Credit: Mika Baumeister, Unsplash
If you have tried the above methods but still face lags, restart the Xbox by performing a full shutdown. This step is crucial especially if the "Rest Mode" or "Instant On" is activated.
Resetting might help clear all the system cache as well as any extra games or applications running in your device's RAM. This means that no background games and apps can affect your bandwidth and cause slower response times.
This way, you are providing an uninterrupted download path for needed file streaming. As a result, you can achieve the Xbox Cloud Gaming lag fix for problems that are with your Xbox. And for restarting the Xbox, here are the steps:
•

Go to the Xbox menu and then press and hold the middle button in your Xbox controller.

•

Choose "Restart Console" in the appearing menu.
Note: Check your controller as well since you might get an Xbox Cloud Gaming controller lag. If it's malfunctioning, replace it.
Update the Xbox Software
People often try everything but still are using an outdated Xbox app, which might have many bugs, errors, security vulnerabilities, and whatnot. All this can impact the performance and introduce latency issues.
The good news is that Microsoft consistently works on improving the performance of its cloud gaming and other products and services. They frequently release updates and optimize servers so that users get to experience the best possible gameplay.
Hence, update your Xbox software to the latest version if you seek to reduce latency.
Seek Support from Xbox Cloud Gaming Team or Community
If nothing works, you might want to reach out to the Xbox Cloud Gaming support team and explain your issue. They can help you troubleshoot issues that are causing the lag.
Also, there are numerous threads on different community forums, like Reddit and Microsoft Community, addressing this question. You may seek some advice there, but we made sure that most of the suggestions are already gathered in this article.
What Are Input Lag and Latency Issues in Xbox Cloud Gaming?
Now, when you know how to fix it, it would be good to understand what the input lag actually is, to react accordingly. Lags or latency is the delay or amount of time between sending an input or electrical signal and receiving the response. So, the aim must be to have as little latency as possible.
In video gaming, latency may occur between input and reaction to this input by the display or game. Many users are facing Xbox Cloud Gaming input lag of even 100-700ms while others faced 8-74ms.
Latency can happen in Xbox Cloud Gaming due to a number of reasons like using wireless controllers and common monitors, internet speed, insufficient computing resources, or a distant server location.
Conclusion
Xbox Cloud Gaming from the Microsoft store is a wonderful tool for gamers that they can use anytime, anywhere with a stable internet connection.
However, you might face some lags while playing and the reason could be anything – your internet speed, router, browser performance, outdated Xbox software, unnecessary apps you are using, slower Wi-Fi, and so on.
But don't worry, there are ways to troubleshoot the issues. The above-mentioned points will help you understand the reasons for Xbox Cloud Gaming lag as well as how to fix the issue.
Frequently Asked Questions
Does Xbox Cloud Gaming have lag?
Yes, Xbox Cloud Gaming lags due to the large number of dependencies that are needed to operate cloud gaming smoothly. You can notice input lag from the controller when your internet connection or cloud gaming servers are not optimized properly.
Which cloud gaming service has the lowest latency?
Has Xbox Cloud Gaming improved?
Xbox Cloud Gaming's hardware has improved to Xbox series X-powered blades which means improved performance, better experience, and greater graphical quality. Thus, you can expect smoother streaming and higher resolution.