Remote Support Made
Simpler
Empower your business with a dedicated remote control solution for on-demand support of PCs, Macs, laptops, and workstations. Deliver lightning-fast remote support and save your and your client's time and money by eliminating expensive on-site visits.

Free
No hidden costs—full access

Fast
Smooth remote desktop experience

Secure
Robust security features
Swift Setup Process
HelpWire lets you quickly initiate and establish remote support sessions with your clients without a lengthy setup process or digging into the settings much.
Quickly get the hang of the remote control tools and a streamlined interface, and start helping your clients right away.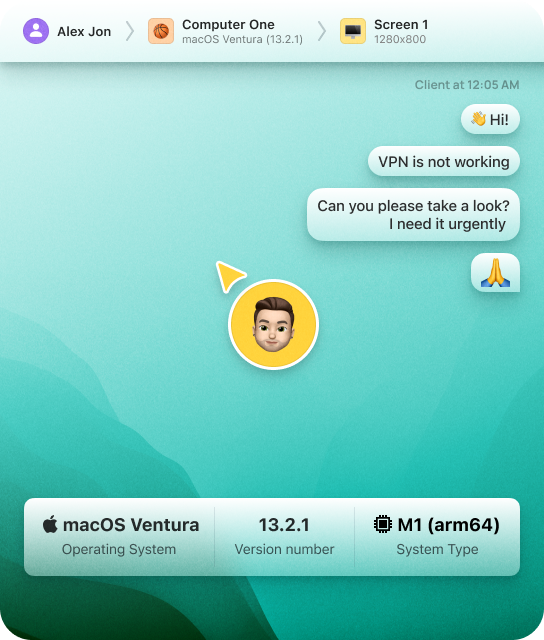 Simply share the module installation link to initiate an ad hoc remote session with your client—they don't need to enter any IDs or passwords.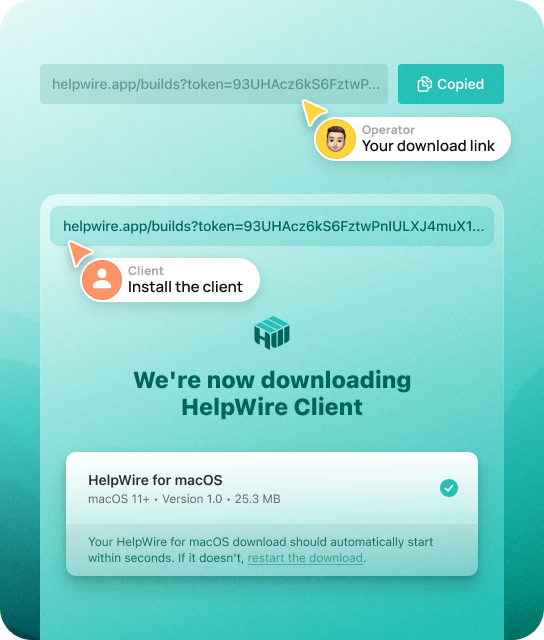 To start a remote support session, your customers just need to run the client app without configuring a firewall or VPN.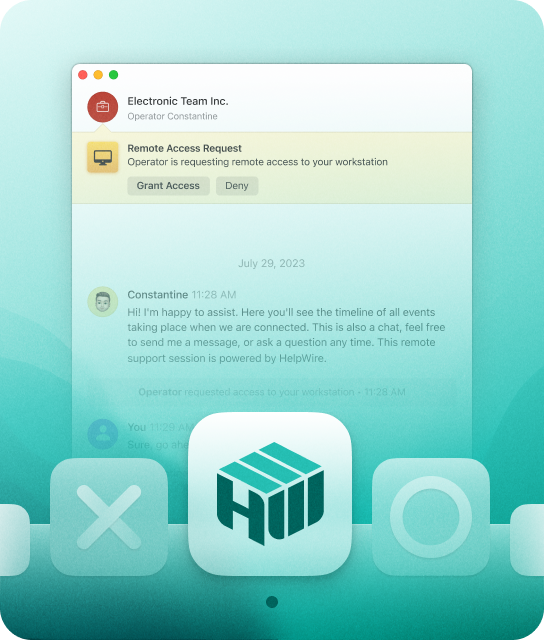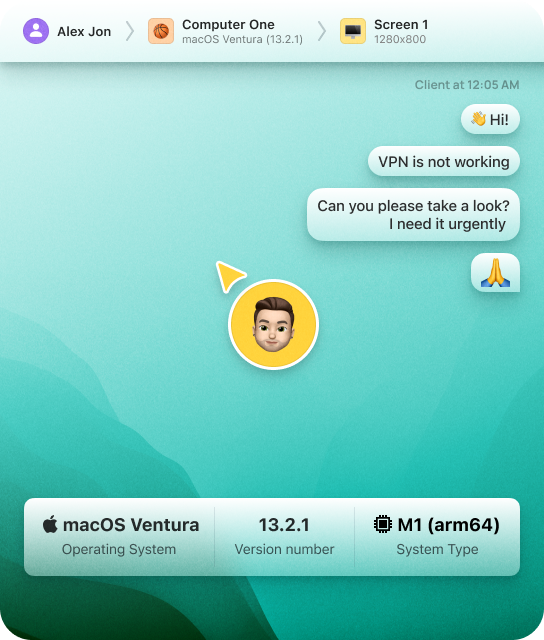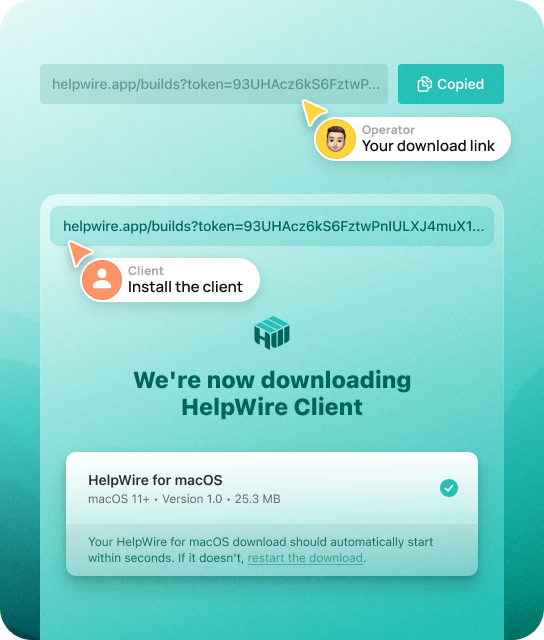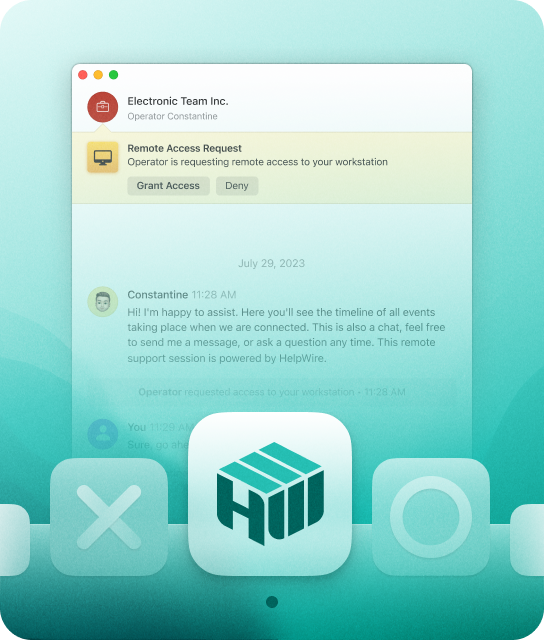 Key Remote Control Tools at Hand
HelpWire is equipped with all remote control essentials for a top-notch customer support experience anytime anywhere.
Message your clients instantly in a convenient built-in support chat that keeps your communication history handy for when you need to refer to it.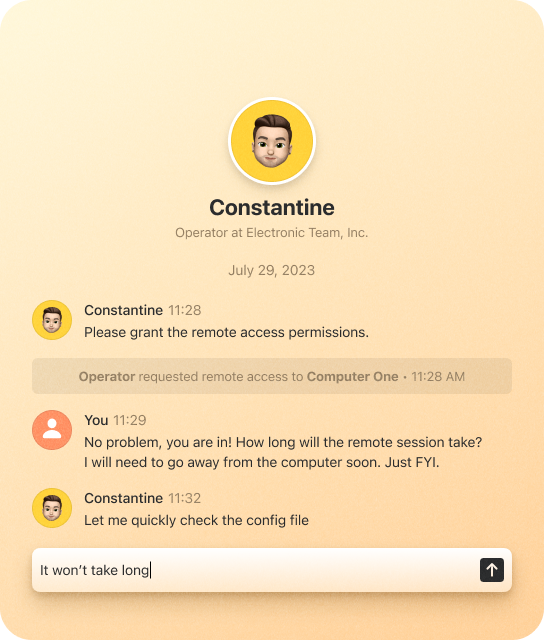 Send files directly to a client's remote desktop by simply dropping them onto a remote session window avoiding intermediate storage or file hosting services.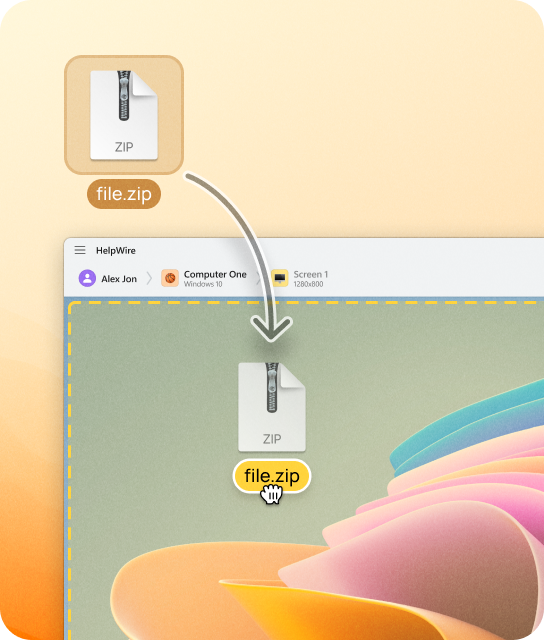 Connect to computers with multiple monitors. Easily switch the layout from 2 side-by-side screens to an alternate view.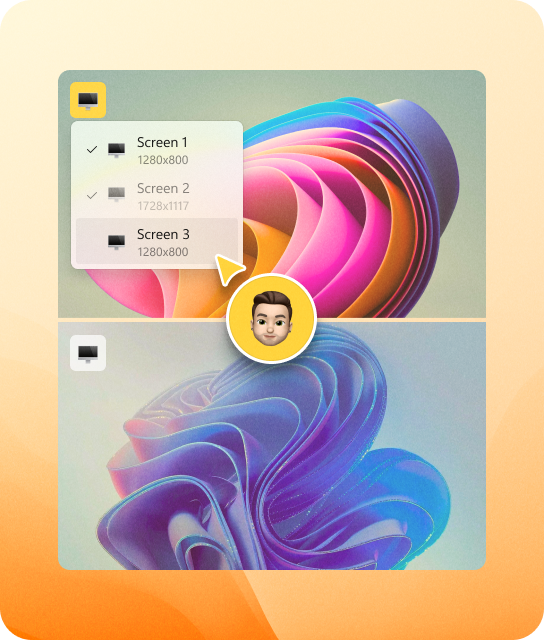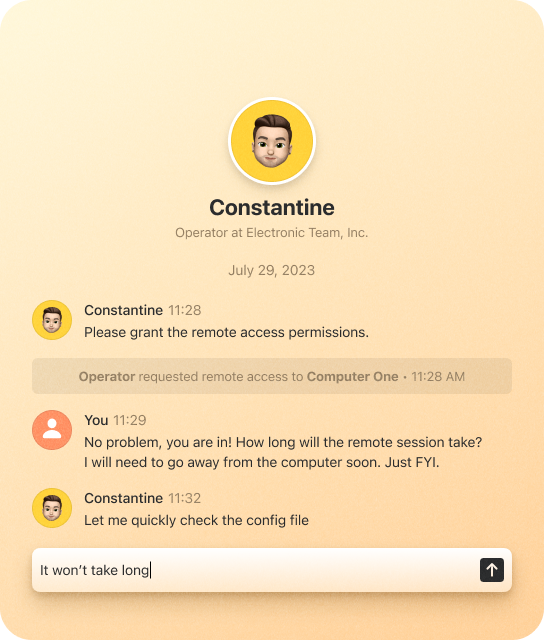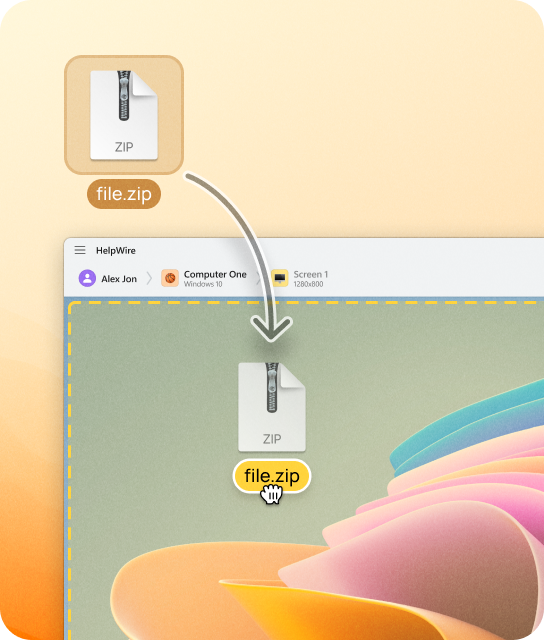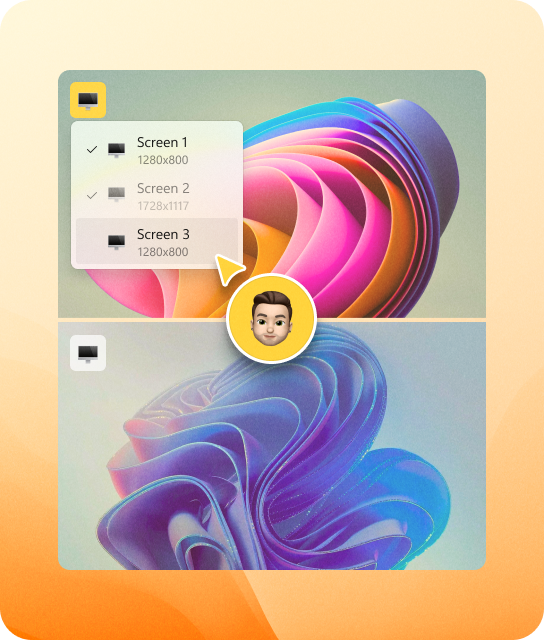 Remote Support Boosts Your Business
Thanks to its scalability and flexibility HelpWire allows you to cover larger clientele at farther distances while providing the same level of tech support.
Manage remote support processes and clients from dedicated and easily accessible web accounts.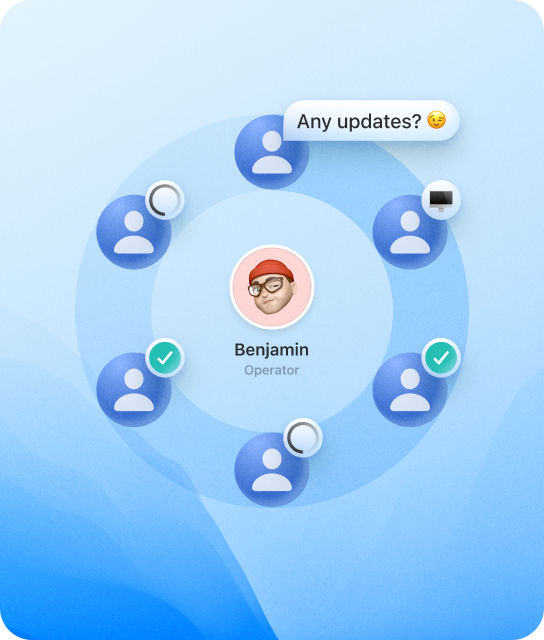 Help a client with an issue that occurs on multiple computers simultaneously within one support session.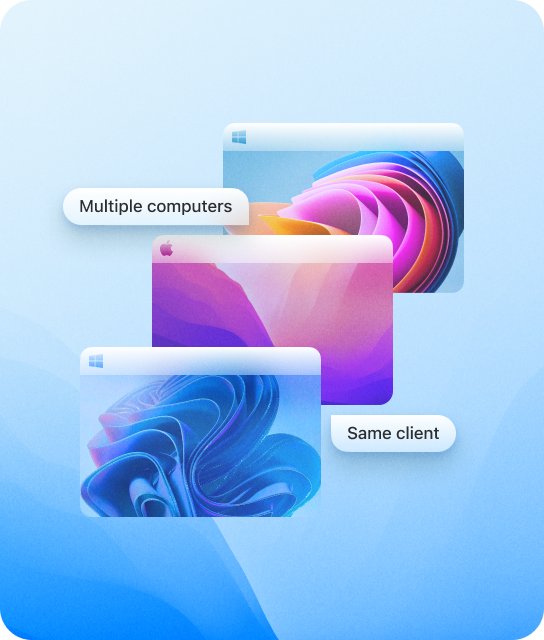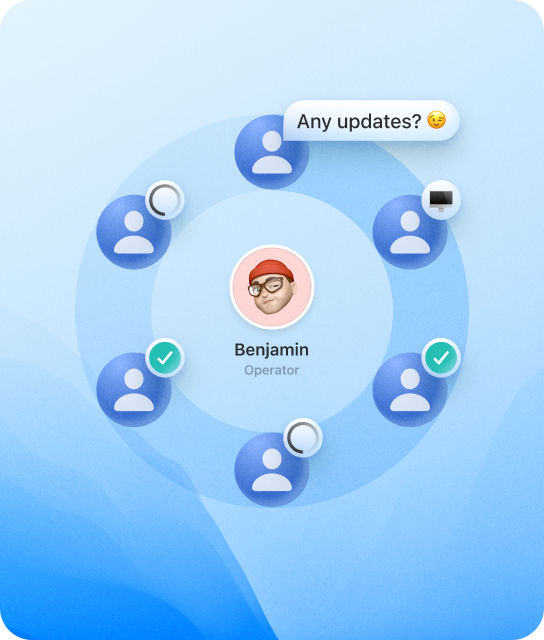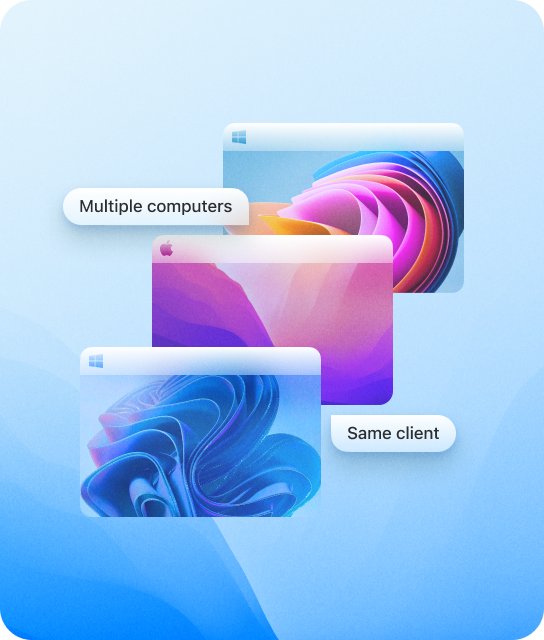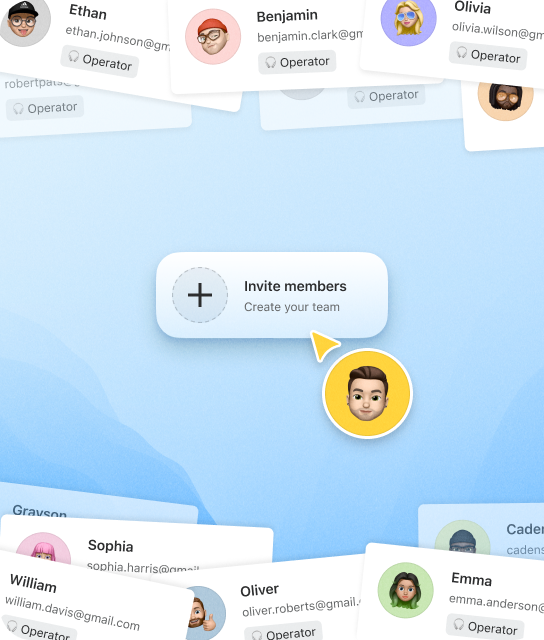 Cross-platform Remote Desktop
Anytime-anywhere access to various workstations via the native operator's control app. Currently, for Windows and macOS with more platforms to come.
Subscribe to find out when we add support for your platform of choice.
HelpWire vs. Others
Compare HelpWire with existing remote desktop solutions for customer support.
Compare

HelpWire

TeamViewer

LogMeIn Rescue

Access all features for free

Yes

Access all features for free

No

No

Uncomplicated connection to
remote desktops

Yes

Uncomplicated connection to remote desktops

No

No

Unlimited computers per operator

Yes

Unlimited computers per operator

No

Yes

Unlimited computers to connect to

Yes

Unlimited computers to connect to

No

Yes

Team management features

Coming soon

Team management coming soon

Yes

Yes

Register free account
The comparison table is intended for general review and should not be considered authorized information from the respective competitors.