HelpWire Blog: latest updates and actionable insights
Here we cover every landmark event in the world of remote support solutions. Stay on top to never miss out on latest releases, most discussed news, and valuable insights from ace tech support experts.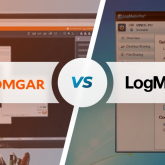 Now that remote digital work environments are the norm, efficient remote access software establishes itself as an essential tool. From …
Loading...