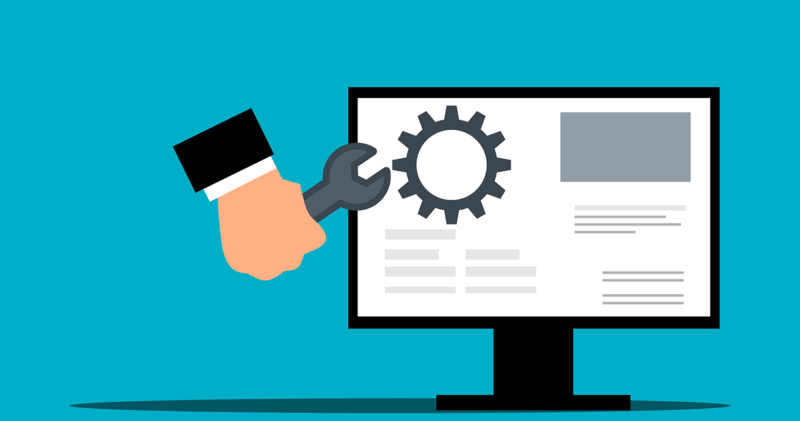 Why Remote Monitoring And Maintenance Is Important During The Remote Work Era
RMM (remote monitoring and maintenance) is not a new concept and has been gaining traction in the business world for some time. The emergence of the COVID-19 pandemic has spurred an increased interest in remote work solutions as society struggles to minimize the spread of the virus.
The benefits of a remote workforce make it a certainty that RMM systems will continue to be implemented long after COVID-19 is defeated.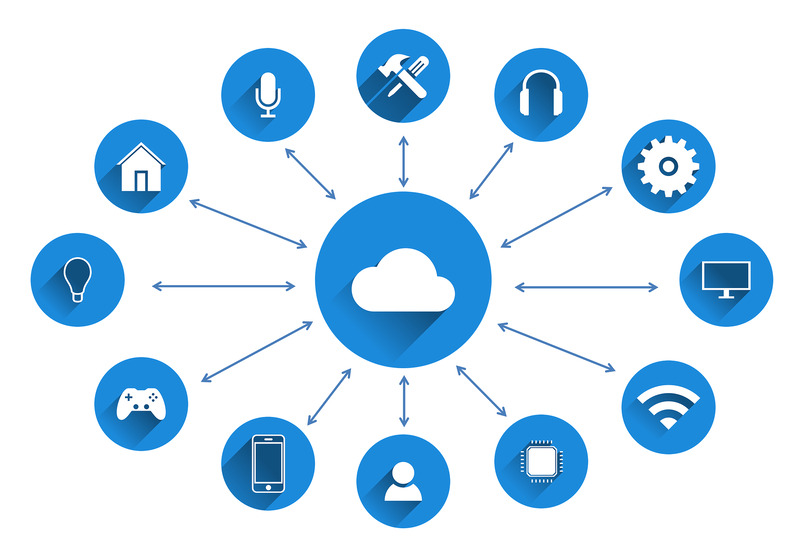 A survey of business uncertainty conducted by the Federal Reserve Bank of Atlanta provides some statistics that illustrate the future direction of remote work including remote monitoring and management. It is estimated that the number of full-time remote workers will triple in the wake of the pandemic.
This fact is driven in part by the business benefits of remote monitoring and maintenance and the realization that many jobs can be performed from home with no drop-off in productivity.
Downtime affecting an organization's computer systems and its associated costs to a business makes remote maintenance a very attractive solution. According to Gartner, companies can lose hundreds of thousands of dollars per hour of downtime, making it a top priority to address issues quickly to avoid outages.
RMM technology offers organizations a viable method of minimizing downtime through the use of remote support. Teams can deploy remote maintenance software from a centralized location to ensure mission-critical systems remain accessible and perform optimally.
What is remote monitoring and maintenance?
Remote monitoring and maintenance are made possible by information technology (IT) tools that reside on a customer's computer systems and servers. These RMM systems monitor all activity on each system and provide the necessary information and analytics required to address any issues that might come up.
You might see RMM referred to by other terms. The practice is also called remote IT management, network management, and proactive monitoring. These terms are all used to describe solutions and methodologies designed to minimize downtime by enabling technical teams to resolve problems remotely.
How does RMM work?
A typical RMM system is made up of several components that work together to furnish the information necessary when implementing remote monitoring and maintenance. There are three main parts that you will find in a viable remote maintenance software solution.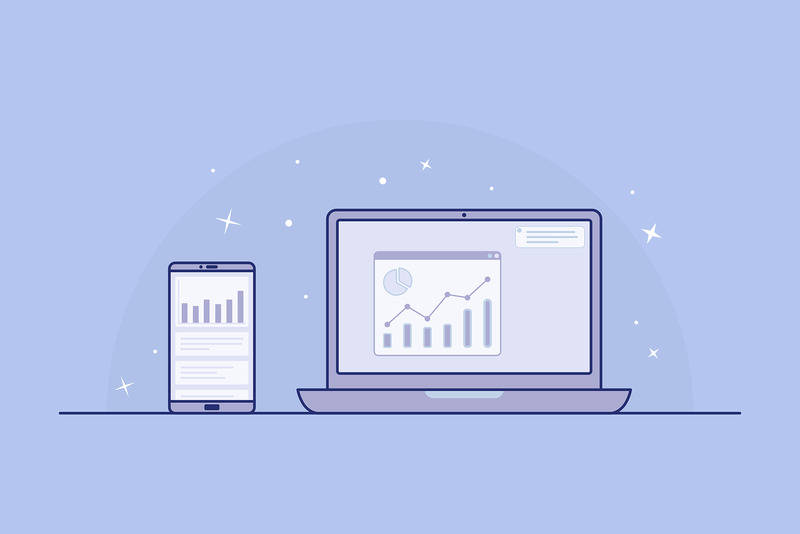 Web interface – The web interface provides a method of accessing the Internet and private networks without the need for a web browser. Using a built-in web interface simplifies the process of accessing connected systems and saves time for the remote technical team. It also promotes standardization across the team as all members access systems in the same way.
Administrator's console – The administrator's console is the heart of an RMM system. The console is installed on specific workstations or servers in the computing environment. It is used to perform multiple functions related to remote monitoring, maintenance, and management.
These include:
• Defining policies and baselines that are used for monitoring an organization's systems and applications.
• Configuring endpoints and responding to any issues identified through monitoring.
• Responding to tickets submitted by users or generated automatically by monitored endpoints.
RMM agent – RMM agents collect data from infrastructure endpoints. All endpoints including workstations, servers, and mobile devices need to have an agent installed to enable monitoring.
The agent regularly communicates with the administrator console regarding the status and health of the monitored entity. Alerts are generated immediately when issues are identified and action is required by the remote support team.
What are the benefits of RMM tools?
Remote monitoring and maintenance tools address multiple issues that plague modern businesses. Implementing a robust RMM system can have a substantial impact on business operation and profitability. Following are some of the more important benefits of remote maintenance software.
Minimizing downtime
Unplanned outages and downtime can be incredibly damaging to a business and its bottom line. According to Information Technology Intelligence Consulting (ITIC), over 25% of respondents lost between 300 and 400 thousand dollars per hour of downtime. Unless you are in the business of printing money, this is an unacceptable state of affairs.
The accompanying chart shows how expensive an hour of downtime can be for a company.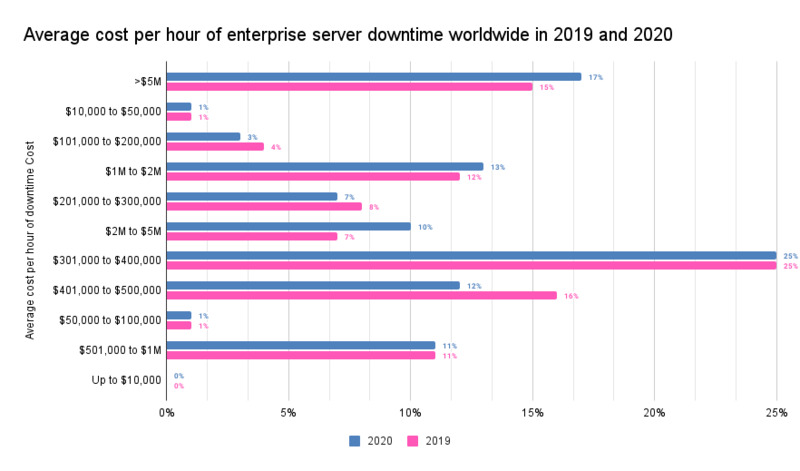 RMM systems address this problem and allow companies to act promptly when an outage occurs. The speed with which issues can be resolved can save a business a substantial sum of money by bringing systems back online quickly and minimizing the impact on its customers.
Proactive maintenance
Remote monitoring and maintenance can be instrumental in identifying potential problems before they can impact the business. Reports generated from the data captured by RMM agents can uncover patterns that indicate maintenance is required on the monitored device.
Addressing these issues proactively saves time and money by averting outages and performance issues before they become major problems. A system of proactive maintenance can extract the maximum value from a computing environment while minimizing unexpected downtime.
Improved security
Security is a critical consideration across all areas of a company's IT infrastructure. Data breaches can be very expensive and compromise sensitive customer information. Industries subject to regulatory standards like HIPAA or PCI can face substantial fines for implementing ineffective security measures.
Data breach costs rose from USD 3.86 million to USD 4.24 million, the highest average total cost in the 17-year history of the IBM report.
RMM technology can help an organization improve its IT security standing. Enabling trained technicians to access endpoints remotely eliminates the need to have onsite personnel with less expertise address problems. This bolsters security by limiting system access to a controlled group of employees.
Compromised credentials are responsible for the majority of data breaches. Through the use of RMM security solutions, tighter control can be asserted over who can access sensitive systems and the information they contain. The ability to quickly resolve system and network problems also contributes to better IT security by maintaining an intact infrastructure.
Enhanced efficiency
Efficiency and productivity are critically important factors for most businesses. Remote monitoring and management systems address both of these concerns and offer a viable method of improving both productivity and efficiency across an organization.
The efficiency of a technical support team is enhanced through the use of RMM technology. The tool eliminates the need for onsite visits to resolve issues with monitored endpoints.
Travel time and money are saved while systems are fixed more promptly than with traditional physical visits to affected systems. Team productivity benefits from the reduced time necessary to handle problems leading to greater customer satisfaction.
Optimizing the total cost of ownership
An infrastructure element's total cost of ownership (TCO) takes into account many factors besides the required capital investment. The chart below illustrates the most common issues that affect the reliability and accessibility of an organization's computer systems.
Based on the report published by Information Technology Intelligence Consulting, you can see that security flaws and human error are the two most prevalent causes of downtime.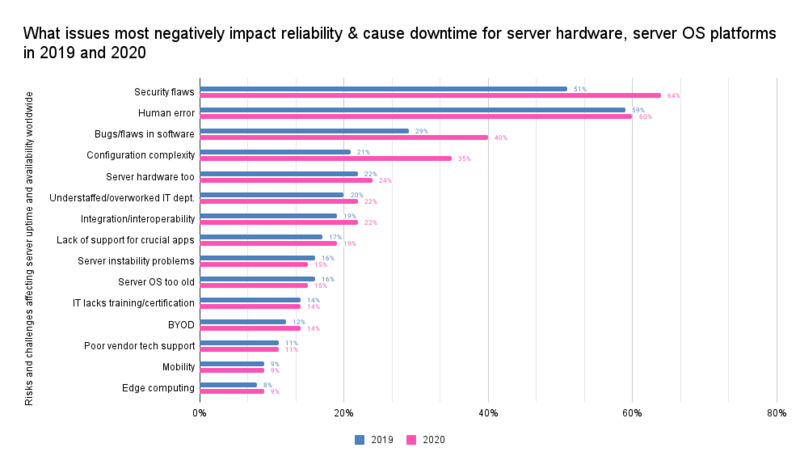 RMM systems can help increase security and minimize human error by enabling technical teams to handle problems from a centralized location. For these reasons, remote monitoring and maintenance can help reduce TCO by keeping systems running smoothly and securely.
Summing up
The benefits of RMM solutions help address the needs of modern businesses as they grapple with the unique aspects of a remote workforce. There is currently no end in sight to the COVID-19 pandemic, resulting in businesses continuing to promote remote work for their employees. Even after this global medical emergency subsides, remote work is here to stay.
There are many benefits to remote work including increased productivity, reduced costs, and less pollution from the fossil fuel expended by commuters.
Businesses that hope to gain a competitive advantage over their rivals need to adopt every technique they can to set themselves apart. Remote monitoring and maintenance offer companies a proven methodology for improving their business and reducing expensive downtime.
FAQ
An RMM tool is an integrated software system used to perform remote monitoring and maintenance in a company's IT environment. An RMM system typically consists of a web interface, administrator's console, and RMM agents installed on all monitored devices.
Multiple benefits of RMM can save an organization a lot of time and money. Specific benefits include reducing unplanned downtime, improving security, enhancing efficiency, and optimizing the TCO of a company's infrastructure.