Remote Desktop Service for Tech Support
HelpWire is a free remote desktop service equipped with essential tools for technical support teams to swiftly resolve issues on remotely located macOS and Windows computers.
Cost-Effective Remote Tech Support
Benefit from all essential features that enhance remote support capabilities with HelpWire, without any associated costs.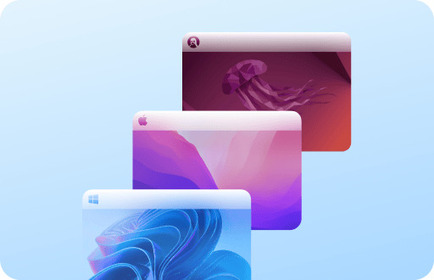 Cross-Platform Support
HelpWire ensures versatile remote IT support through native applications across both Windows and macOS computers.
Intuitive and User-Friendly
HelpWire's streamlined interface ensures the support team can jump straight to resolving issues of remote clients. Dynamically generated client apps enable straightforward connections and support delivery.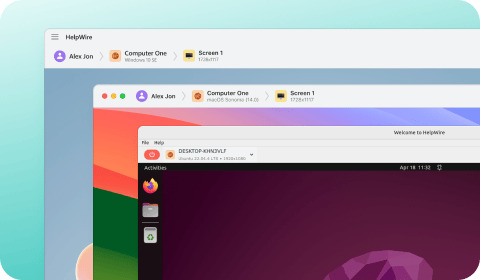 HelpWire's Advanced Features
HelpWire is loaded with useful features, empowering tech support professionals to address client challenges as if they were assisting in person.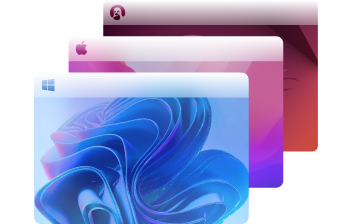 Control Multiple Workstations
Maximize efficiency with HelpWire, which allows tech support professionals to connect to multiple client workstations simultaneously, facilitating rapid switches between them.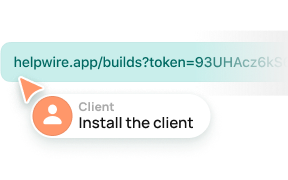 Simple Session Initiation
Say goodbye to cumbersome session IDs and passwords. With HelpWire, initiate a tech support session just by sending a dedicated link to your client.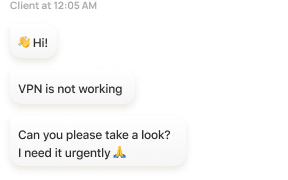 Support Chat
Engage directly with clients using HelpWire's integrated chat, gathering essential information to swiftly and adeptly resolve issues.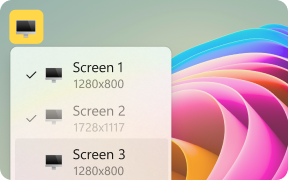 Multi-Monitor View
Boost team efficiency with the capability to view and manage multiple screens concurrently, enhancing the remote desktop experience and issue resolution.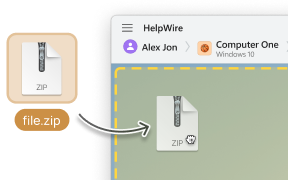 File Transfer
Sending files is a breeze with HelpWire's intuitive file transfer feature, allowing for straightforward copy-and-paste actions from local devices to remote desktops.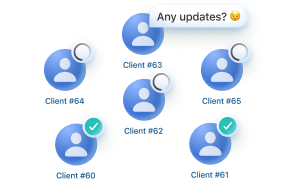 Client Management
Remote tech support teams can effortlessly keep track of serviced clients and annotate client issues directly from their browsers, optimizing their operations.
Robust Security
HelpWire employs stringent security measures, safeguarding your data and resources without compromising on software usability or performance.
Learn more about Security

End-to-End Encryption
HelpWire secures all data transfers with end-to-end encryption over WSS and HTTPS. Protection is provided with TLS/SSL and AES-256 encryption standards.

Trusted Authentication Mechanism
HelpWire ensures only authorized access to remote desktops by deploying the Auth0 authentication service, safeguarding login credentials.

Secure Data Centers
Data is stored within a robust cloud infrastructure provided by industry titan AWS, whose cloud solutions are trusted by numerous global corporations.

Firewall Friendly
Establish secure remote connections without any need for client-side firewall alterations, ensuring seamless connectivity and streamlined issue resolution.