Streamlined, Free Alternative to TeamViewer
HelpWire is a free TeamViewer alternative, providing fundamental features for swift remote support across both Macs and PCs, all while preserving your budget.
User-friendly interface
Cost-efficient remote assistance
Speedy remote desktop experience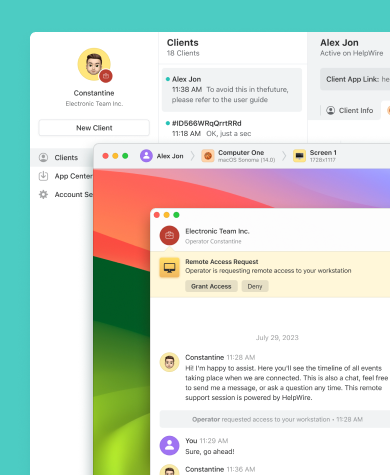 HelpWire vs. TeamViewer: Quick Comparison
Below is a comparative chart detailing the features, functions, and pricing structures of both HelpWire and TeamViewer.
Features

TeamViewer

Remote Access

Business

Premium

Corporate

Price per month
Price per month
Free for personal and business use
Free for non-commercial use
$50.90
$102.90
$206.90
User restrictions
User restrictions
No limits
1 Licensed user
1 Licensed user
15 Licensed users
30 Licensed users
Supported platforms
Supported platforms
Windows, Mac
Windows, macOS, Linux
Windows, macOS, Linux, Android, iOS, ChromeOS
Windows, macOS, Linux, Android, iOS, ChromeOS
Windows, macOS, Linux, Android, iOS, ChromeOS
Multi-monitor view
Multi-monitor view

Multiple workstations control per user
Multiple workstations control per user
Unlimited
3
Unlimited
Unlimited
Unlimited
Chat and collaboration
Chat and collaboration
Chat
VoIP, Video, Chat
VoIP, Video, Chat
VoIP, Video, Chat
File transfer
File transfer

Remote desktop sessions at a time
Remote desktop sessions at a time
1
1
1
1
3
Session recording
Session recording
Customization
Customization
Mobile support
Mobile support
Additional cost
Additional cost
Additional cost
Screen sharing
Screen sharing
Addon
Addon
Addon
HelpWire Features
Let's look at some of the important features of HelpWire, which will help you better understand how it compares to TeamViewer.
Learn more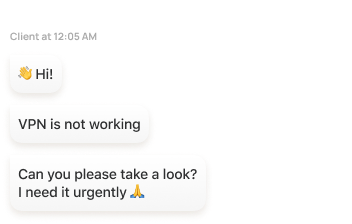 Integrated Chat
Engage in real-time conversations, empowering support teams to gain richer insights into client concerns, enabling more efficient and swift resolutions.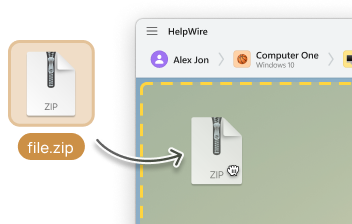 File Transfer
Effortlessly transfer files from the computer to a remote desktop session window using the intuitive copy-and-paste functionality.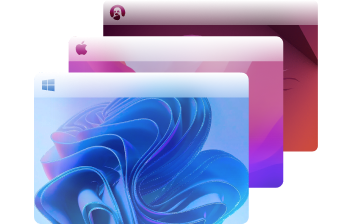 Cross-Platform Support
Seamlessly bridge connections between Windows and macOS, and vice versa, utilizing native applications for each platform.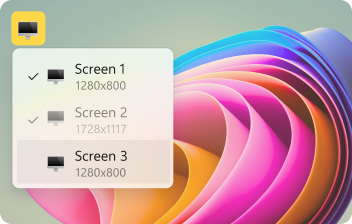 Multi-Monitor Support
View two displays of a remote workstation simultaneously or switch between several remote monitors, enhancing the support process.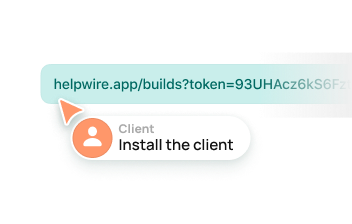 Quick Session Start
Initiate remote sessions effortlessly by simply sending out to your clients the remote desktop connection link, bypassing the need for intricate ID or password inputs.
Remote Support Tailored to Diverse Needs
HelpWire is the best free alternative to TeamViewer, mirroring its core functionalities for remote control and support, available for both business and personal applications without any charges.
HelpWire is increasingly recognized as a top free alternative to TeamViewer, given its similar offerings in the remote desktop domain. Other noteworthy competitors include Chrome Remote Desktop, Splashtop, LogMeIn, and RemotePC.
The "better" tag is subjective, varying based on user or business preferences. However, free alternatives like HelpWire offer parallel features and shine in areas such as support for diverse workstations, quick session starts, and the like. It prioritizes secure, consistent, and rapid remote connections.