Free Alternative to LogMeIn Rescue
Switching to HelpWire, a simple free alternative to LogMeIn Rescue, helps you save your budget and provides swift remote desktop connections to both PCs and Macs.
Intuitive interface
Streamlined remote desktop experience
Full access without hidden fees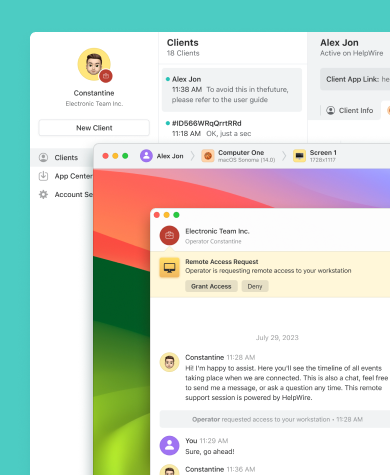 HelpWire vs. LogMeIn Rescue
Let's take a look at the pricing and features of both LogMeIn Rescue and HelpWire in detail.
Features

LogMeIn Rescue

Pricing
Pricing
Free
$108.25 /Month
Multi-Monitor Support
Multi-Monitor Support

Mobile Support
Mobile Support
Extra $37.50/month
Multi-Platform Support
Multi-Platform Support
Windows/Mac
Windows/Mac/Linux
Real-Time Chat
Real-Time Chat

File Transfer
File Transfer

Multi-Session Handling
Multi-Session Handling
Multiple chat support sessions
Up to 10 sessions at once
Unattended Access
Unattended Access
Customization & Branding
Customization & Branding
Screen Sharing
Screen Sharing
HelpWire Features
Opting for HelpWire guarantees full feature access, ensuring steadfast remote desktop management, and making it a noteworthy free alternative to LogMeIn Rescue.
Learn more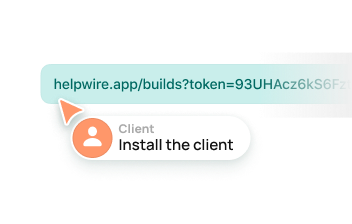 Quick Session Initiation
Start remote sessions by simply sharing the remote desktop connection link with your clients - no need for complex IDs or passwords.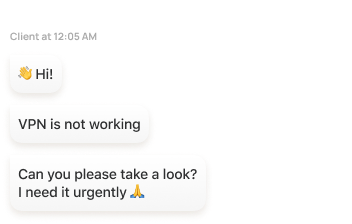 Built-In Chat
HelpWire's real-time chat feature allows support personnel to gain additional insights into the problems their clients face so they can provide an effective resolution faster.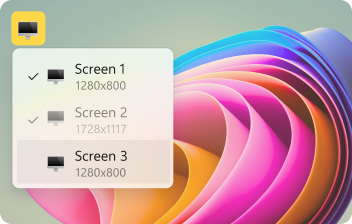 Multi-Monitor Support
You can view two remote displays simultaneously or switch between multiple monitors when resolving an issue or rendering IT support.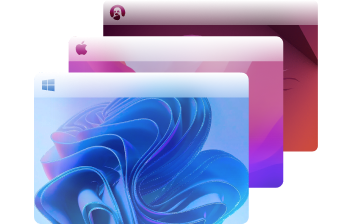 Multiple Desktops Support
Help your customer resolve a problem that has arisen on multiple computers simultaneously within a single remote support session.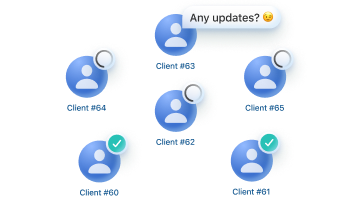 Client Management
Manage your clients effortlessly by neatly organizing client lists, filling in additional data fields, and annotating directly within your browser.
Remote Support Tailored for Diverse Needs