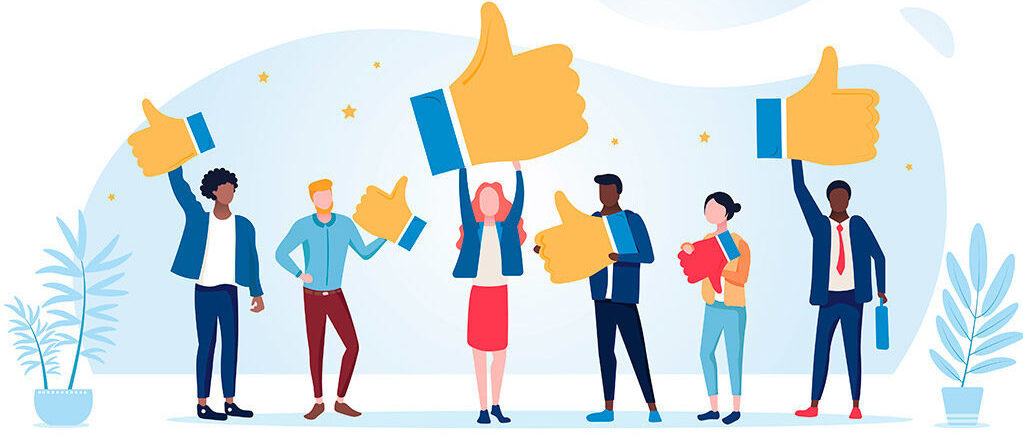 How To Organize Communication Amongst Remote Support Teams
Strategies For Effective Team Communication
There are 2 fundamental but indispensable requirements when it comes to effective team communication in the modern world of remote work.
Number 1: Consideration for each remote workers unique remote working needs.
Number 2: Virtual office adaptations in the form of remote team communication tools.
As the working world transitions into the frontier of a digital landscape, with many companies incorporating remote teams (or transitioning entirely to remote business models all together), traditional face-to-face communication may not translate as fluidly online.
Understanding how to improve team communication in remote environments (and establishing procedures and rules) are critical in ensuring your teams are effective and happy.
Happy employees = better productivity.
In this article, we'll share several tips for effective remote support communications, as well as which communication tools for remote support teams are worth considering to enhance your communication experience.
Why Is Communication Important In Remote Teams?
What is the role of communication in remote working? The importance of team communication is present in all working environments and relationships. It's at the root of all effective business growth, and that only intensifies in a remote work setting. If your workers don't have the appropriate remote team communication tools, productivity, morale, and efficiency will see a sharp downturn.
A word from Beat Buhlmann, GM of Evernote will further emphasize this:
"It is important to establish communication rules in a joint team-code-conduct manner that includes teams and their wishes directly in the creation. When do we use chats? Why do we write emails? At what point do we pick up the phone? These answers should be a joint effort and one that is reflective of the team's efforts versus that of one person." – Beat Buhlmann, General Manager EMEA, Evernote
Which Tools To Use And How For Communication With Remote Support Teams
When it comes to effective remote team working, empathy and consideration are key factors. It must be remembered that remote work will be a new experience for many current and future employees. This new transition from in office to work-from-home can be challenging- even overwhelming.
Michael Dell, of Dell, is quoted in an article by Owl Labs regarding how the modern workforce is evolving with technology.
"Technology now allows people to connect anytime, anywhere, to anyone in the world, from almost any device. This is dramatically changing the way people work, facilitating 24/7 collaboration with colleagues who are dispersed across time zones, countries, and continents. " — Michael Dell, Dell
With that in mind, leaders should put in place easy-to-follow procedures, easy lines of communication, and powerful remote access software that allows your team to work efficiently.
Below we've compiled a list of the most critical types of tools for remote teams, along with some of our more specific recommendations.
Flock And Slack For Communications

Fast and functional communication is the life blood of any successful organization because it lets your team (remote or onsite) stay one step ahead of company changes, issues, and even potential outages. Additionally, effective managers provide work environments where collaboration opportunities open the door to innovation and better troubleshooting.
When are tools like Slack or Flock valuable?
When you or your team have a quick question, want to announce a progress update, or even just want to share an adorable picture of you/their pet doing something silly! Communication tools make that easy, fast, and engaging.
Why Do We Recommend These Tools?
Slack boasts one of the most brilliantly fluid and pleasant chat feed experiences on the market. Slack's ability to create multiple unique chat channels allows your remote teams to organize conversations based on projects, departments, or any other work-based (or non-work-related) topic!
Slack greatly enhances effective communication within a team by providing a platform that lets coworkers send and respond to questions/feedback whenever they need. It creates a less distracting communication channel than, say, a video conference call, and it's also much faster (and sometimes more convenient) than email, too.
When considering the right method of communication, leaders should always make note of the various time zones their remote teams may be located in. This ensures that everyone can be on the same page, and have their boundaries surrounding work/personal time respected.
Understanding the importance of this, Slack gives "PRO plan" members a "Team Time Zone" extension that provides indicators and updates regarding who's available, and who is fast asleep!
There's almost nothing more nightmare-inducing than receiving a WORK-related message right after you cozy into bed for the night… Slack helps it's users make sure that never happens.
Flock is another powerful chat and messaging platform, but offers different features than Slack. It is similar to Slack by allowing users to create specific channels and share files, but also lets workers:
• Share their screens
• Make voice calls
• Make video calls
• Create "tasks" whenever they like
You can also make voice or video calls, share your screen with your employees, and create tasks on the spot.
Conveniently, Flock even offers users the option to send emails, as well as bookmark specific messages for reference later.
Dialpad Meetings And Zoom Lets Your Team Connect On A Deeper Level

Sometimes basic messaging doesn't cut it when it comes to effective team communications or problem-solving. Routine training, reviews, and meetings are necessary functions within any business, and create spaces for clarity, engagement, and empathy.
Video and voice conferences also provide opportunities to assess morale, support remote workers, nurture communication skills, and make formal announcements (and answer any questions someone may have then and there.)
When are tools like Zoom and Dialpad useful?
Sometimes face-to-face communication is the best way to resolve issues, brainstorm, bring clarity, or refine protocols. Video and voice call tools are a great way to bridge the gap, and provide the convenience of screen sharing, which can lead to better understanding.
Why do we recommend these tools?
It can be really hard to gauge someone's tone or intention from their written words, and so it's easy for misunderstandings to occur. Having the ability to communicate face-to-face allows everyone to recognize each other's tones, expressions, and more complicated ideas/thoughts.
While remote work is preferred by a majority of the workforce, remote employees do miss the in-person contact that traditional office environments offer. However, with Zoom, remote and onsite workers alike can socialize, collaborate, and connect with one another on a more personal level- regardless of the distance between them.
Dialpad Meetings (previously called Uberconference) is beloved for it's powerful, but user-friendly, platform. Dialpad allows users to create call sessions for extensive periods of time without sacrificing call/video quality. Additionally, Dialpad has screen sharing capabilities that let multiple users collaborate on the same document (in real time) during the call session.
In other words, Dialpad allows teams to 'feed two birds with one seed'. They can not only brainstorm and problem-solve in real-time, but they can actively work on the same files/projects, too! This 'hybrid work' greatly enhances productivity, employee engagement, and healthy communication. Ready for hybrid work?
Connecting Apps Together Is Made Easy With Trello And Jira

Most businesses will depend on multiple remote support teams. From remote support tech teams, to customer support teams, to retention, managers may need to organize hundreds of remote employees at a time.
This is made much easier and more efficient with the help of project management software. The right agile project management tools allow management to better track their teams productivity from one easy platform.
When are tools like Trello and Jira useful?
Imagine having one important project that multiple different departments are collaborating on. Each team has their own processes and apps to use, and tools like Trello and Jira allow everyone to track progress and stay on the same page.
Why do we recommend these tools?
Trello's versatility and user-friendly interface make it an exceptional project management tool for projects of any size and scope. Within it's brilliantly fluid yet simple UI, teams can create boards and subtasks in a fashion that suits their unique working style.
These boards and subtasks can be tracked in stages, discussed with colleagues, moved to the next stages of development, or simply marked as complete.
Specific teams or individuals can be tagged for specific projects, files can be shared, and deadlines outlined to ensure all involved departments function fluidly and efficiently.
Finally, Trello offers integration options that connect with beloved tools like Google Drive, Dropbox, Slack, Zoom, and so on!
Jira is another project management platform that works in real-time, and has the flexibility to allow teams to organize projects in a way that best reflects how each specific group/team/department will contribute to an aspect of the project.
Jira is fantastic in the way that it establishes an openly collaborative environment that gives real-time insight into how each team or individual is progressing on a project with multiple entities involved.
Google Docs and Document360 For Getting Feedback

Providing remote teams with easily accessible resources for information is immensely helpful when it comes to managing effective communication within a team.
Implementing tools like Google Docs and Document360 allow organizations to create and share a library of valuable information that their remote and onsite teams can access anytime they need.
When are tools like Google Docs and Document360 useful?
A great example of when these document sharing tools are helpful is if you, or a member of the team, have just finished drafting an extensive project outline, creative brief, etc, and you're ready to share it with your colleagues for feedback.
Why do we recommend these tools?
Utilizing Google Docs, teams have the ability to communicate with each other in real-time (with as few or as many contributors as necessary.) Along with it's easy collaboration functionality, it provides tons of templates, smart editing, and document finalization tools. Google Docs even has a mobile app that works wonderfully on the go- with or without an internet connection.
Document360 is a great option for any organization, acting as a dedicated, knowledge-based solution. Document360 supports various file-types, and allows users to create infinite users, as well as providing a phenomenal search engine that permits commenting on each article.
This lets leaders waste less time training, monitoring, and micromanaging while still ensuring your remote team has the tools necessary to help customers.
Secure Sharing Tools Made Simple With Google Drive And Dropbox

Circulating info via messaging apps, email, or other traditional methods isn't always effective for remote teams. Cloud storage tools like Dropbox and Google Drive enable organizations to provide unlimited users with one source of reliable information, regardless of distance, time zones, or work styles.
When are tools like Google Drive and Dropbox useful?
When the need arises to share various files (like a presentation) with colleagues, it's much better to have a safe and secure way to send them. Cloud storage tools provide that safety, while only enhancing the convenience even beyond what email can offer.
Why do we recommend these tools?
Cloud storage, at minimum, eliminates the need for traditional USB storage devices. Dropbox, for example, makes sending files safe and simple, allowing for unlimited collaboration on shared files. Dropbox is the singular place remote teams can use to store, organize, and edit files/documents, web content, and more.
With it's convenient search function, individuals waste less time searching and invest more time working on projects.
Google Drive (along with Gmail, Google Docs, etc) belongs to the G Suite. Google Drive supports Google's utility tools, allowing users to create, alter, and share files without needing to switch between apps. Google Drive also offers 15GBs of FREE storage space, as well as mobile access, supports unlimited users, and file sharing.
Users can even create download links allowing them to share docs with team members that don't have Google accounts.
How Do You Communicate With A Support Team?
There are many ways to help your remote team flourish. Below we'll share 3 valuable tips that you can put in place right away, and vastly improve the efficacy, engagement, and well-being of your employees.
Context Is Key For Remote Team Communication
The best strategies for effective team communication in a digital setting take into account that it's impossible to know exactly what a remote worker is doing at any given moment.
Maybe they're sitting at their workstation, focused on their current project, or they're scrambling to make it on time to a meeting- meaning their answers to your question may be short or nonexistent.
It's at times like these where communication can break down when the context behind someone's written words (or lack thereof) is unclear. One might falsely assume that the unreceptive colleague doesn't care about your question/concern/problem, when- in reality- they're attention is focused on trying to make it to their next connecting flight!
When you understand the context behind someone else's short replies, everything becomes much clearer and far less frustrating. Quite frankly, this is usually the case with every kind of communication, not just in remote work scenarios. It all comes back around to finding empathy for your fellow teammate.
When it comes to being the person who can't give a more detailed response, it's a good idea to convey your situation with your team. If possible, give them a heads up if you know you've got a meeting that day, or if you have to settle in for 'deep work' that limits your ability to respond. When it comes to working remotely, there's very few occasions where 'over-communicating' isn't the better option.
While a suite of tools and software make remote work much more productive, they can also erase the nuance and context of human-to-human interaction.
Always remember that every member of your team (remote or onsite), is a person first and foremost.
Establish ground rules for working remotely
Your remote support team will usually have it's hierarchy of preferred tools and software. When overseeing remote teams, the most critical question to ask is: when and how to implement these tools to ensure communication and information sharing aren't impeded.
One example would be: say there's a recent project update that isn't urgent, or doesn't require any immediate feedback. Notifying teams with pings can cause unwelcome distraction that can rip employees out of that precious window of concentration they've been preparing for all day.
When to use chat tools vs video calls as a remote worker
Here a 4 important truths:
• Digital tools can miscommunicate someone's context, so never forget that the person on the other end of the chat is a human with feelings.
• The best way to give constructive feedback is through a video or voice call to ensure the intention/context isn't misconstrued.
• Since digital communication lacks the nuances of tone and body language cues, friction can occur if someone on one end of the discussion perceives it to be an argument, while the other does not.
• When issues are left unresolved, resentment continues to build, so try to stay alert for digital communications that trigger misunderstandings or conflict.
The best and most effective tactic to avoid these issues is simply by helping everyone remember they're dealing with humans. Make time for face-to-face calls, encourage colleagues to get to know one another, and be amazed at just how big of an impact that will have.
Finding The Right Strategy For Efficient Remote Team Management
More and more data shows that creating remote teams increases productivity, enhances employee wellness and engagement, and even cuts costs for businesses. While it's benefits are undeniable, it's important to put plans and procedures in place to ensure the healthiest and most effective management strategies.
Additionally, protocols should be accentuated with reliable, powerful, and user-friendly tools that ensure your remote workers experience the same convenience and productivity as onsite colleagues.
The remote team communication tools and tips that we've discussed in this article ensure open and effective lines of communication, encourage teamwork and collaboration, and nurture a confident and well-informed team.
All of which contribute to a productive remote team environment.
The time and energy saved by well-planned remote work protocols allow businesses to invest more time into brainstorming and achieving new revenue goals. Not to mention, organizations can continually tweak and optimize procedures, and create products that maintain a highly satisfied and loyal customer base.