Windows 10 Remote Assistance: Use to the Full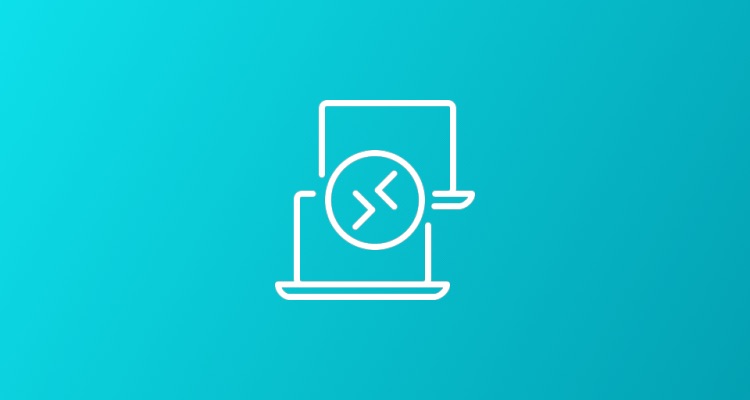 Hello and welcome, my fellow tele-toilers and anyone just scrolling by!
If you're a regular in the HelpWire blog, you already know the basics of Windows remote assistance like how the sessions flow, what msra.exe file is for, and how to send an invitation letter. Plus, all about the biggest hurdle of the technology standard Windows apps use (RDP in particular), and the simplest way to tell remote assistance from remote desktop connections.
And now, let's have a better grip of Windows 10 remote assistance use patterns, and finally answer that ever-nagging question: 'where can i find remote assistance in Windows 10?'
Buckle up and off we go!
What is remote assistance in Windows 10
In a nutshell, remote assistance in Windows 10 is a system feature used for giving and/or getting technical aid over a distance via RDP connections (see further details in the other HelpWire blog named 'What is remote assistance in Windows 10').
Mind that it requires minor system properties adjustment so make sure you've got a permission from your organization's system administrator before trying something on your office machine.
Ok, enough with all the preambular waltz. We're getting to the good stuff now.
How to request remote assistance in Windows 10
Try comparing Remote Assistance in Windows 7 to its Windows 10 version and you'll see that some things do remain the same. In fact, they haven't changed much since the ancient times of Windows XP. To request remote assistance in Windows 10 you still email an invitation, then wait 'till your helper connects to your computer and handles your technical hitch for you, or to the very smallest, gives you some useful tips.
Pretty much the only thing that's changed is that now you have many more ways to launch the Remote Assistance app. My personal favorite is typing msra.exe (It's really easy to remember: ms is for Microsoft, and ra… Yep, you've guessed it right, that's for Remote Assistance) into the Cortana search box, then clicking 'Run as administrator'.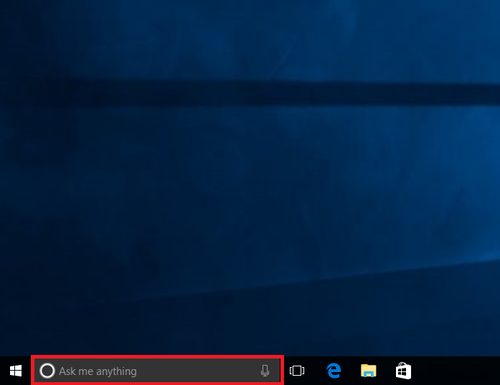 And some of my colleagues claim that typing the very same thing into the PowerShell does the trick faster and easier. Well, there are many different ways to request remote assistance in Windows 10.
By the way, if you're about to request some assistance from within your organization, save the invitation file to the shared folder instead of mailing it out.
---
How do I use remote assistance?
As I've already mentioned, there are two scenarios you can use Remote Assistance on Windows 10: to request tech aid from a trusted helper, or to extend a helping hand to a friend without having to leave your comfy chair. Well, for that second scenario it'd be a very good idea to use the Quick Assist app instead. It's far less glitchy, though shares all the safety issues typical for standard Windows utilities.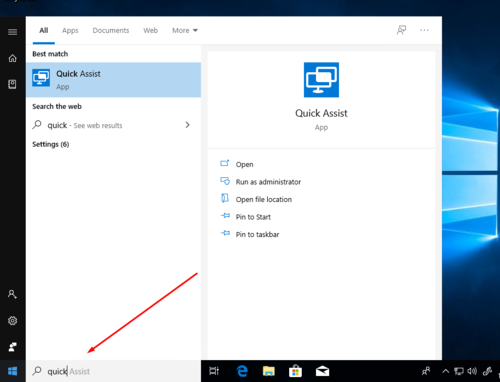 So if you're going to use it on one of your office machines, make sure you don't forget to close the port as soon as you're done helping (or getting help). Actually, it's a very good idea to do that on your personal PC too. There is a legion of webworms and other badware sniffing after poorly secured computers and an open port is like a wide-open gate with a red carpet rolled out and a welcoming neon sign.
What do we do if remote assistance is not working?
Back in the not-so-good old Win XP times, the most typical issue was an invitation letter lost in spam. Reasons, why Windows 10 remote assistance doesn't work, may vary a bit more, but nine times out of ten, the very root of all problems holes up in your Remote Assistance settings. That's why, if something goes wrong, the very first thing you need to do is to get your settings right. After that, have the person you're trying to link with, do the same.
Mayhap, you'll have to give them some instructions on how to do stuff, starting off by making use of PowerShell 'cause RA works in mysterious ways.
Another, far more radical approach that can fix all issues in one fell swoop is switching to a third-party software tool with much more advanced technology.
How to turn off remote access on Windows 10
The minute your help session is over, take the familiar path back to the Remote tab of the System Properties and untick the 'Allow…' box in the Remote Assistance pane to turn off Remote Access on both computers. That's the very least you can do to avoid problems an open port could potentially cause and sure thing there are some other precautions to take, but that's a talk for another blog.
And that'll be all for today. Don't hesitate to click my links to dig a bit deeper, stay safe, and see ya all in the next blogs.