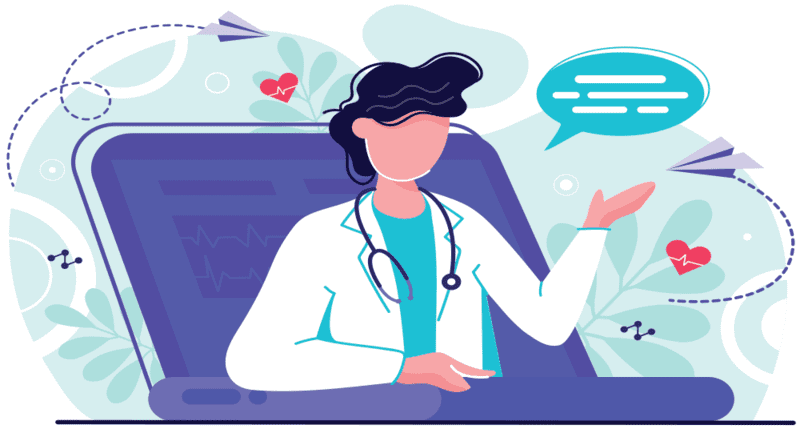 What is remote medical assistance or Telemedicine and how it works
Remote medical assistance is an innovative method of monitoring the condition of a patient through the use of remote mobile devices. The installed collection of connected mobile and wearable medical devices is known as the Internet of Medical Things (IoMT). Healthcare facilities and providers can offer remote medical support that promises to transform the way patients receive care.
The information available from IoMT devices allows patients to consult with remote medical assistants from the comfort of their homes. The devices can be used to measure and transmit a patient's vital signs to a centralized software. If problems are detected, medical assistance can be offered immediately. When necessary, emergency vehicles can be dispatched to the patient's location.
What is centralized telemedicine software?
Telemedicine software consists of specialized programs and solutions designed to facilitate remote healthcare. The programs can perform a variety of tasks that assist healthcare professionals in the diagnosis and treatment of remotely located patients.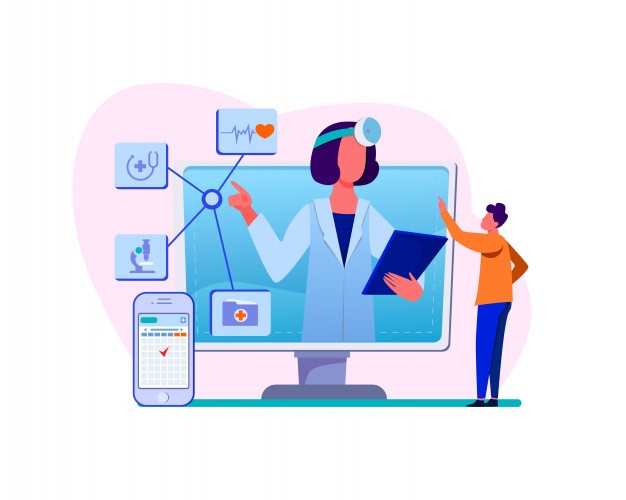 Following are some of the categories of telemedicine solutions available today.
✦

Remote medical life support monitoring systems

can be instrumental in providing emergency care for elderly or injured individuals. Real-time information regarding a patient's condition is made instantly available to healthcare providers who can take the appropriate actions if necessary.
✦ Fostering secure communication between patients and providers is another way software solutions are providing remote medical assistance. Remote virtual consultations give individuals access to specialists and primary care physicians from any location. Individuals in rural areas can access the resources of metropolitan healthcare systems for enhanced patient care.
✦

Patient portals

are another example of remote medical services designed to empower patients and give them on-demand access to their healthcare information. Activities like scheduling appointments or renewing prescriptions can be performed through this type of remote medical solution.
✦

Appointment reminder software

may seem to be a trivial use of remote healthcare resources but serves an important purpose. Avoiding missed appointments saves the valuable time of healthcare workers and improves their ability to provide services to other patients.
As the interest in remote medical services continues to grow, we will see more solutions offered by remote healthcare companies.
An example of how health monitoring is performed using the software
Not all healthcare can be delivered remotely, but many opportunities currently exist for remote health monitoring. Here is a template for the components of a remote healthcare system that can be used in multiple ways to improve patient care.
The main component of remote health solutions is a platform that connects diagnostic and monitoring software with the ability to communicate with and collect data from mobile or wearable devices. This platform serves as a hub for IoMT devices gathering patient information.
Data from connected devices is processed by the platform based on an individual's specific health parameters. When data indicates a threat to the patient's health, providers are notified so the appropriate actions can be taken. Two-way communication through the platform enables patients and providers to maintain audio and visual contact.
A remote healthcare platform needs to work with reliable data to be effective. This data is generated by mobile and wearable devices located on or with the patient. These devices maintain continuous contact with the monitoring platform to ensure all patient data is captured by the healthcare platform.
Types of remote medical support devices to gather health data
Many different types of devices are used in the implementation of remote health solutions. Some of these devices are general-purpose pieces of equipment familiar to everyone. Others are specialized components manufactured to perform a specific healthcare-related activity.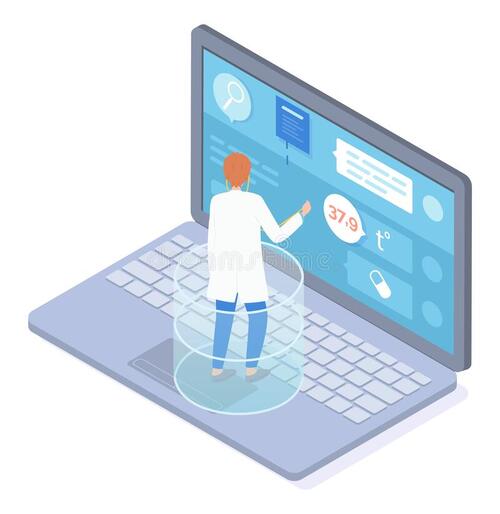 Following are some of the most common types of devices used for remote medical support offered by consumer electronics and dedicated remote healthcare companies.
✦

Laptop and desktop computers

can be used for remote medical consultations, visiting patient portals, and evaluating data generated by mobile devices. Android and iOS phones or tablets can be used to provide more flexible and convenient access to the same services.
✦

Glucose monitors

can provide automatic and continuous monitoring of blood sugar levels in diabetic patients.
✦

Heart-rate monitors

offer more effective tracking than periodic checks that may miss critical fluctuations indicating severe problems.
✦

IoMT

connected inhalers help patients and providers understand what triggers an attack and monitor their frequency for more effective treatment.
✦

Ingestible sensors

provide a unique insight into a patient's internal systems.
✦

Wearable devices

like wristbands can automatically call for help if a fall is detected while also offering manual options for obtaining immediate medical assistance.
Remote Medical Assistant and his role in the telemedicine process
A remote medical assistant is an individual who provides remote medical assistance to healthcare professionals, patients, and insurance companies. The assistant uses phone calls and other electronic platforms to communicate between the various entities involved in providing and receiving healthcare.
In a role providing remote medical assistance, an individual can expect to perform many clinical and administrative duties associated with providing healthcare from a remote location.
Activities previously performed in-person by the staff at a healthcare facility are now handled by a trained remote medical assistant.
A remote assistant may be responsible for working remotely with multiple healthcare facilities from a centralized location. Some of the tasks likely to be involved in a remote medical assistant position include:
• Gathering medical information from patients;
• Scheduling appointments;
• Establishing remote communication between patients and providers;
• Reviewing insurance benefits;
• Billing and collecting payment for in-person and remote healthcare services;
• Answering patient questions.
Remote medical assistance plays an important part in the transformation from in-person to remote medical support. Individuals filling this role will help patients and providers make the most efficient use of telemedicine solutions.
Conclusion
The advantages of remote healthcare promise to make medical care more accessible and affordable for a large segment of the population. Individuals in rural communities can remotely access the resources of large healthcare systems and receive up-to-the-minute care based on installed IoMT devices. The level of care possible with remote medical services far exceeds the capabilities of traditional healthcare systems.
The acceptance of remote medical support has undoubtedly been spurred on by the COVID-19 pandemic. But the substantial benefits to patients and healthcare providers ensure that the use of remote health solutions will continue to increase. Opportunities will be available for remote medical assistants and developers focused on creating new tools and devices to further the advancement of remote medical support.