Challenges and Benefits of Remote Work in the Age of COVID-19
With COVID-19 still raging across the globe, most businesses are forced to work remotely. This unexpected development means that reliable customer support capabilities are absolutely critical.
From acquiring new customers, to consistent customer retention, most businesses are seeking to enhance their customer service standards to edge out the competition. In order to do so, crm tools have become an essential asset for businesses in various industries.
Being that many employees are new to remote work environments (as well as some employees carrying the additional burden of trying to care for their children at the same time), working from home can present many new challenges:
• Dealing with the unfamiliar circumstance of working from the kitchen table or couch;
• Personal relationship strain due to sharing a workspace with a significant other;
• Lapsed focus because workers may be overwhelmed with caring for their remotely-schooled children, or childcare isn't available due to lockdowns.
While it definitely isn't easy, there are a plethora of exceptional benefits to remote work that are compelling many successful and progressive companies to maintain either a partial or fully-remote work option for their teams.
Powerful remote support services are especially vital for international or fully digital organizations, being that their industry is saturated with competition, and the need to be "always-on" impacting long-term success.
What Are Remote Support Teams?
Remote support teams manage customer issues without needing to work from any specific office site. Remote support teams often replace (or help support) on-site customer service teams.
In the modern age, creating a remote support team is quite easy thanks to advances in technology… and with the right tools, business owners can bring on top-tier support staff, regardless of their location. Additionally, remote staff have access to resources like screen sharing and video chat to better serve customer needs.
Recently, we asked Electronic's head of Customer Support, Rustam, to share his advice for companies wishing to (or needing to) establish their own remote support team.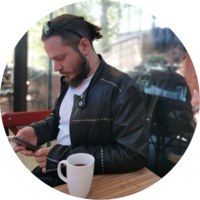 Q: How is the work organized in your tech support team?
Currently, we have a small team of 5 people providing technical support to our customers in English. We use a help desk ticketing system to handle our customers' requests. We strive to answer every request as quickly as possible, the average response time is up to 48 hours within business days, however, most of the issues are resolved within 24 hours. Our technicians are available Monday through Friday from 08:00 to 17:00 CET.

There was definitely a shift to a more remote-based work process since the beginning of the COVID-19 pandemic, but because some of the team members were already working remotely, the transition was pretty smooth.
Q: How do you maintain communication with your remote team?
We are constantly in touch with each other on messaging apps: sharing customer feedback, elaborating on strategies to best assist our customers, and exchanging new knowledge we obtain every day.

At least once a week I organize one-to-one and team video chats. We review team accomplishments and communicate on current tasks and desired outcomes.

Every member of our team is an important part of a reliable mechanism – we work together and support each other. If anyone is sick or on vacation, the rest of the team will pick up this member's tasks and handle them as their own.
Q: How do you supervise the work of your remote support agents?
There are some great dedicated tools built into our help desk service. Daily, weekly, and monthly statistics show how many tickets have been created and how many were closed, the number of users that are currently waiting for assistance, etc. This helps keep our remote support activities properly organized.

Occasionally I'll look into the support tickets and follow up with our support agents on how certain issues were handled – we always discuss the improvement strategies if needed.

Additionally, we rely on some third-party tools to collect and monitor customer feedback. Once communication with a support representative has taken place, our customers are asked to leave a comment on whether or not they received the help they needed and whether they are satisfied with the interaction. If we get any critical feedback, we do our best to identify and fix the problems immediately.
Q: What are the main requirements for a technical support specialist?
To perform well in customer support service, primarily you should have strong communication skills, empathy, and willingness to help. I find it important for an agent to be capable of putting themselves in customer's shoes and trying to view the problem from a customer's perspective.
Q: How are support agents hired in your company?
We start with considering applicants' CVs. Great attention is paid to whether the candidate has worked in customer support service before and what level of technical knowledge they have.

Those of the applicants who possess the required skills and relevant experience are offered to take a practical test with the cases resembling real-life situations. The test helps us evaluate the writing and communication skills, problem-solving ability, as well as depth of their technical knowledge.

The candidate who performed well in the test is invited for an interview. It gives me a great understanding of the candidate we are considering, their personality, the desire to work for our company, and what expectations they have. It is also a good way to evaluate interpersonal and verbal communication skills. The candidate may be asked to tell about a time they had to deal with a difficult customer's issue and the way it was resolved.

After the interview, we take all facts into consideration in order to make the right decision. Once the candidate is hired, they are welcomed on board and become an essential part of the team.
Key Insight From Hiver's Research Study: Customer Service Benchmark Report – 2023
One remarkable finding from the study showed that many organizations were offering customer support beyond typical 9-5/Mon-Fri business hours. This clearly indicates that customers expect constant access to support from brands they invest in.
Additionally, thanks to the pandemic, businesses are transitioning more and more to remote customer support teams.
•

77%

of companies offer email support via email ticketing systems;
•

76%

of companies extend support services beyond traditional 9-5 business hours;
•

60%

of customer service teams function (to some degree or another) remotely.
Remote Support Increases Availability & Customer Acquisition
The option for self-service is very convenient, but there will always be customers who need to speak directly with a human customer service representative. Thus, having a dedicated remote support team allows customers to speak with a live support professional whenever they need.
Not to mention, the more issues that are resolved, and questions/concerns satisfied equals more capacity for your company to focus on bringing in new customers.
Establishing a dedicated remote support team to handle these scenarios means that more time and resources can be devoted to other critical aspects of your business (like marketing, sales, etc.)
Note that 93% of customers are more likely to be repeat customers for companies offering effective, reliable, and easily accessible customer service options. This convenience ensures customers don't look elsewhere for answers or solutions, meaning they're less likely to take their business to a competitor.
Remote support teams provide high-level service in a cost-effective package. Instead of customers waiting hours for a response to their issue, devoted remote support staff can connect with them almost immediately, creating a much more satisfying experience for customers.
Choosing The Best Region/TimeZone

Selecting the best region/time zone will entirely depend on a company's specific goals/intentions for their customer service. Generally, we recommend only considering a time zone most capable of providing timely support for your specific customer base.
Additionally, the region should also offer candidates/specialists with the qualifications your organization will need.
Lastly, it should be easy to communicate with your remote team (again, this is where selecting the right time zone/region matters.)
Another notable aspect of building an effective remote team is communication, meaning that language fluency should be considered to ensure your customers (and your team) experience as little stress or frustration as possible.
Ideally, organizations should create a team that fluently speaks your customers' language, and it's smart to confirm their level of fluency via corresponding certifications.
Investing In The Right Technology
A vital aspect of the onboarding process involves teaching new team members how to use specific software. However, before that step, business owners must determine which software tools are ideal for their company.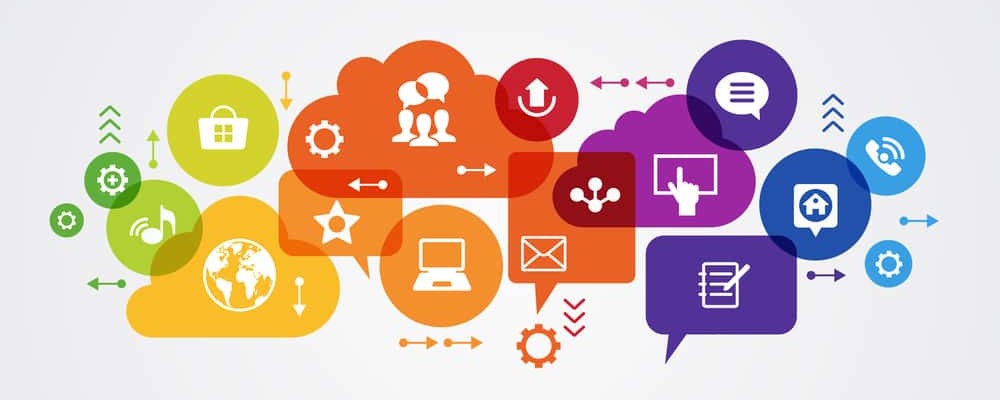 If you're not sure where to start, not to worry- because we've got several options to share with you!
Readers will notice that all software tools below fall into two distinct categories: communication apps and customer support apps.
Communication apps ensure your remote support team can easily maintain contact regardless of their global location. Whereas customer support apps allow your team to more effectively handle customer questions/concerns.
Below we'll start with a few excellent communication apps:
Trello
Trello is an industry leader when it comes to project management — mainly thanks to it's suite of powerful features and exceptionally easy UI. Trello allows teams to fluidly communicate, delegate tasks, and maintain effective project management deadlines.
Zendesk
Zendesk offers a variety of customer service and engagement products (including customer support ticket tools, messaging apps, live chat, and call center tools.) Zendesk is a favorite amongst notable companies like Slack, Shopify, and Uber!
Zendesk is a fantastic option for any organization seeking a comprehensive platform to manage all customer support requirements.
Intercom
While Zendesk provides an extensive catalog of customer support tools, Intercom specializes in customer messaging software.
Specifically, Intercom's chatbot feature is powerful, and helps handle common questions- allowing your live customer support team to concentrate on more pressing customer issues.
Intercom works beautifully for customer support, marketing, and sales.
Strengthen Your Team's Customer Support Skills Using Live Chat Options
Live chat support has reinvented the way businesses and their customers connect, engage, and interact with each other. Studies indicate that people will avoid phone conversations whenever possible- and this is especially the case for the Millenial and Gen Z generations. Millennials, overall, much prefer to communicate via text message, email, or social media instead of a phone call.
For anyone who might not be familiar with this trend, the following statistic may be surprising. Millennials dislike phone calls to such a degree that most of them keep their mobile phones on vibrate (or mute them all together.)
80% of those polled would actually trade the ability to make phone calls for unlimited data instead.
Thus, with Millennials reaching adulthood, they are now utilizing customer service hotlines more and more frequently. One way to ensure the best possible customer service for this new generation of consumer involves reliable live chat options for your remote support team.
Live chat not only vastly increases the chance that customers will engage with your business, but can be a helpful tool in converting new leads into customers.
For those who need a remote support team that functions effectively, integrating live chat functionality is a valuable option. Live chat also spells the end for frustratingly long hold times that most customers are used to experiencing from traditional phone support.
Use live chat as an opportunity to strengthen your team's multitasking skills, general FAQ knowledge, as well as their ability to think on their feet when customers pose more specific requests, concerns, or questions.
Lower Expenses With Video Conference Features
Ignoring the effects of COVID-19, many small to midsize businesses (SMBs) are branching out over varying geographic locations, a trend that started even before the pandemic began. While this transition provides cost and hiring benefits to many organizations, it also creates new and complex challenges around communication- even for on-site employees.
Introduce partners and customers into the fray, and it's difficult to imagine communicating with these individuals without lots of travel- all of which creates restrictions around costs.
Video conferencing is a tool that eliminates most of these issues, and delivers a massive increase to your company's bottom line.
Thankfully, there are numerous tools to choose from, like Webex Meet, Zoom, and Google Meet.
Remote Desktop Software – Component of Efficient App Service Control
Remember that Remote Desktop allows users to configure a computer remotely, meaning that Remote desktop support acts as an element of effective app service management.
Issues like troubleshooting errors, operating system(OS) support, upgrade/patch support, application installation/support, antivirus support, etc… are all effortlessly managed by tech professionals utilizing remote desktop software that doesn't require them to make on-site visits.
To establish remote desktop support, the application must run on both the technician and end-user machines.
HelpWire
HelpWire is a remote support tool that caters to small to medium-sized enterprises and independent experts. With it, businesses can provide on-demand support to end clients without cutting expenses and paying on-site visits.
This remote assistance software can run on PC and Mac and uses unique desktop technology to provide swift and safe connections on the said platforms. It even has a connecting feature via dynamically produced client software that helps users create a connection with the end client in a few clicks and shortens the time to resolution.
In contrast to older remote assistant tools, HelpWire offers a contemporary interface that was made simple for easy navigation.
Note: there are a variety of other software packages available for remote desktop support (such as Anydesk, SplashTop, and TeamViewer.)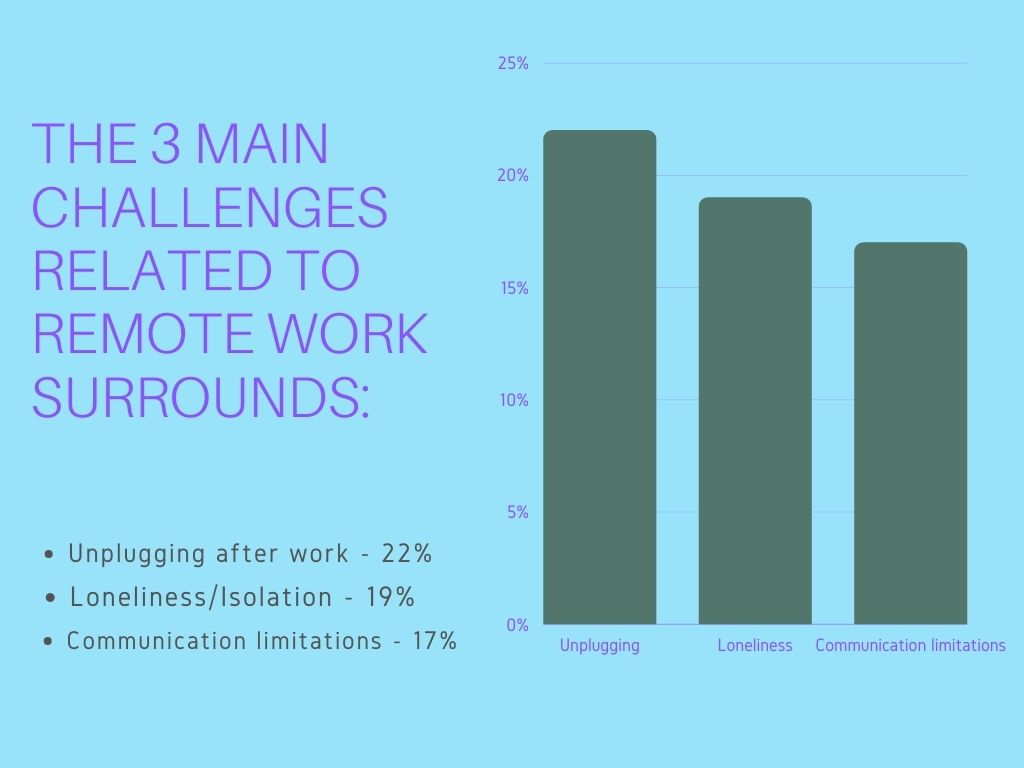 The Pros And Cons Of Remote Work
| | |
| --- | --- |
| | |
| Enhanced work-life balance | Lowers infrastructure expenses |
| | Improved productivity/efficiency |
| Better employee experience | Allows companies to hire/keep top-tier talent regardless of locationfeature (on some packages) |

No face-to-face communication (avoid this con by planning weekly 1:1 meetings with each team member)

Limited access to information (avoid this con by integrating a unified digital workplace platform where employees can more easily access work-related data/apps)

Limited collaboration capabilities (avoid this con by organizing informal discussions with the whole team- allowing everyone to connect on a personal level)

Isolation (avoid this con by routinely arranging company-wide virtual team building activities)