Linux Remote Desktop – the main solutions
Given the ongoing global situation, remote operation becomes a new routine for more and more people with every passing day. And setting up remote access to a Linux desktop is one of the challenges both IT professionals and us, mere users, encounter routinely. That's why, in this article, we are going to focus on the specifics of using Remote Desktop Protocol (RDP) on Linux-based servers, i.a., client apps you get to choose from, and some nuances of using remote access tools for Linux in cross-platform environments.
Choosing remote access software for Linux
It is extremely important to find the right Linux remote access client app for your specific scenario. TightVNC, NoMachine, X2Go, and many other software products on the market offer users an affordable way to access and control remote computers, e.g., to install updates or change system settings.
For instance, Remmina provides you with flexible remote access to Linux desktops. You'll be able to adjust connection properties at any point in time. And TigerVNC is well-liked for its decent cross-platform compatibility, so if you're planning to access a macOS machine too, it may be the right choice for you. Some other clients also have lots of different perks to offer, like private VPNs, advanced multi-step authentication, or encryption algorithms that can surely help with the infamous problem of RDP's vulnerability to malware and direct hacker attacks.
Keep in mind that even if your budget is tight, it doesn't mean you'll have to settle for some minimalistic open-source solution. Lots of top-tier remote access solutions offer very affordable versions for personal use or free demo versions for education purposes.
Remote access to Kali Linux
Every user of this Debian-derived Linux distribution knows that setting up Kali Linux remote access and successful use of remote desktop clients like TeamViewer or AnyDesk can be tricky at times. Mind that, for starters, you'll need to download and install all the packages requires to enable remote desktop Kali capabilities and update the ones you already have to the latest versions.
After that, you can either use a script to enable XFCE and RDP or do it manually (that takes more time but gives you much more control over the process). This will be enough to access your Kali machine from any other device connected to your local network. But if you need out-of-LAN access as well, you'll need to configure dynamic DNS so you won't have to pay your Internet provider extra for a fixed IP address. All providers change IP addresses all the time. That is why any remote access settings tied to IP won't last long.
Along with that, you'll need to configure an OpenVPN server on your router and have another machine (it can be a Raspberry Pi) to work as your RSS server. Once that is done, you'll have two options. The first one is to access remote machines in terminal view via SSH, and the second one is to enable GUI access via the XRDP session manager.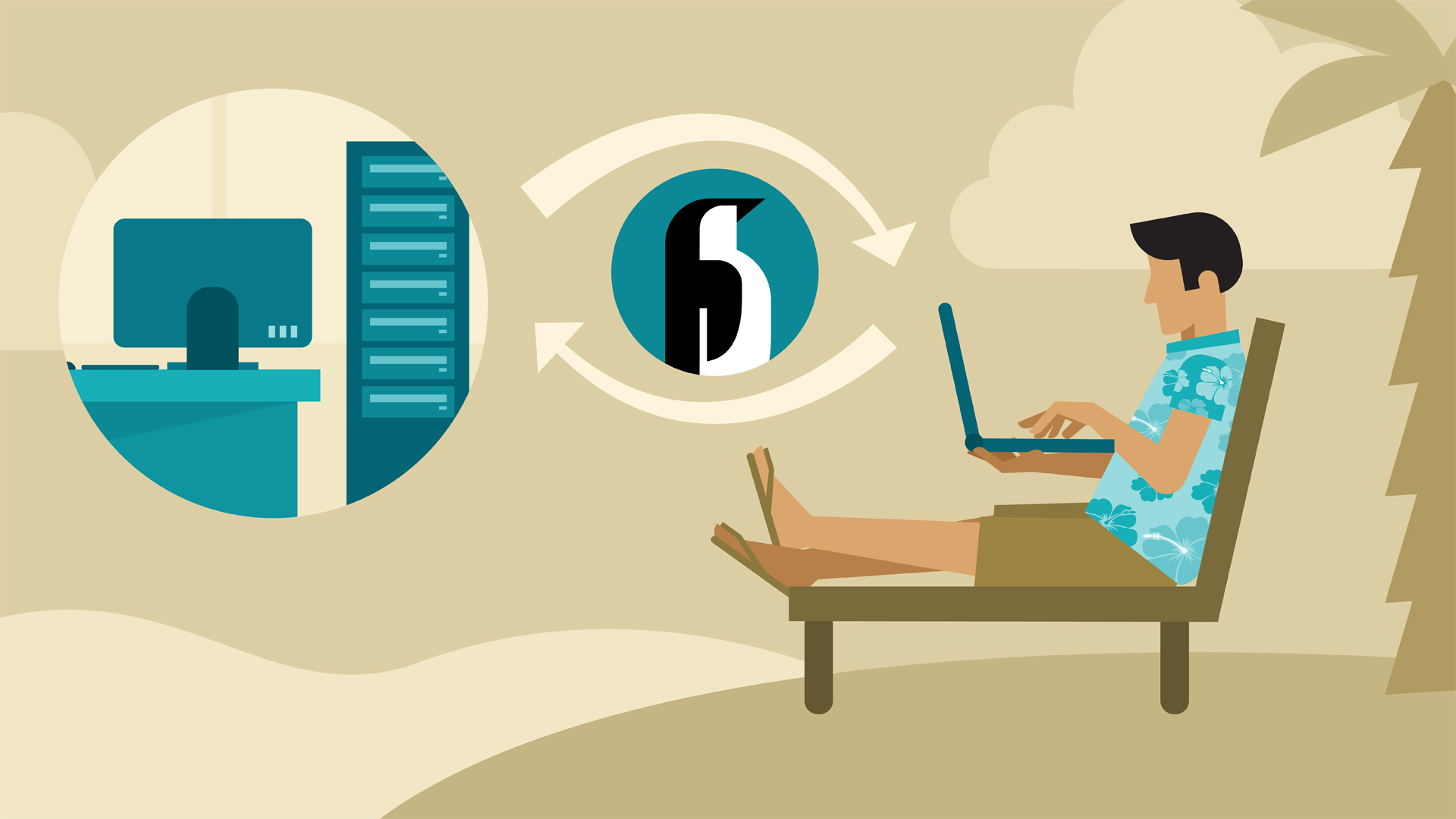 Remote access in Linux Mint
Accessing a remote desktop from Linux Mint machines, especially the configuration of the protocols, may seem overly complicated, but in reality, it's nothing to be stressed about. For one, Linux Munt has a built-in desktop sharing tool available from the Main Menu. Enable remote access to a machine, and it will be available for connections via SSH terminal for everyone who knows this machine's IP address. That's why it is very important to always set a secure password in order to prevent any unauthorized access.
If the toolset provided by a standard remote access client isn't enough, you can install a third-party client tool, like Vinagre or others, and enjoy localized GUIs, SSH tunneling, request listening option, and many more.
Windows to Linux remote access
As you've probably guessed by this point, the answer to the Can Linux connect to Windows Remote Desktop? question is yes for all the distributions, including Fedora. A VNC client works via DMCP and RDP protocols to ensure cross-platform connectivity during your remote access sessions. So to set up remote access to a Linux computer, you'll need to either get a Windows version of your favorite remote desktop client or use one of the system utility tools.
But before trying to use any standard system tools to establish remote connections from a Windows machine, you have to enable the Remote Desktop feature in the Settings window. The fastest way to get to the said window is from the Start menu. If you're using Windows Home edition, you'll notice right away that remote connection features are unavailable for these OS versions. But if that's not your case, the fastest way to access the standard remote access app is by typing "remote" into the system search box.