Apple's new financial year 2022 started this Sunday, on September 26. Since the official payout dates are not out yet, app owners have to try and figure out the next AppStore paycheck day all by themselves. And we all know how confusing their payment cycle can be, especially for a first-timer.
To make this tricky task a bit easier, here are the core principles of Apple's payment cycle:
✔ The first day of a fiscal year is on the last Sunday in September and lasts for 364 days (they add an extra week once in 5 years so no days are lost).
✔ The year is divided into four quarters, and all the quarters have three fiscal months in them. The first fiscal month of the quarter is always a bit longer and has 35 days in it while the other two will only last for 28 days each.
✔ Once a fiscal month ends, you're going to have to wait for another 33 days (or even longer) until you get your Apple payment.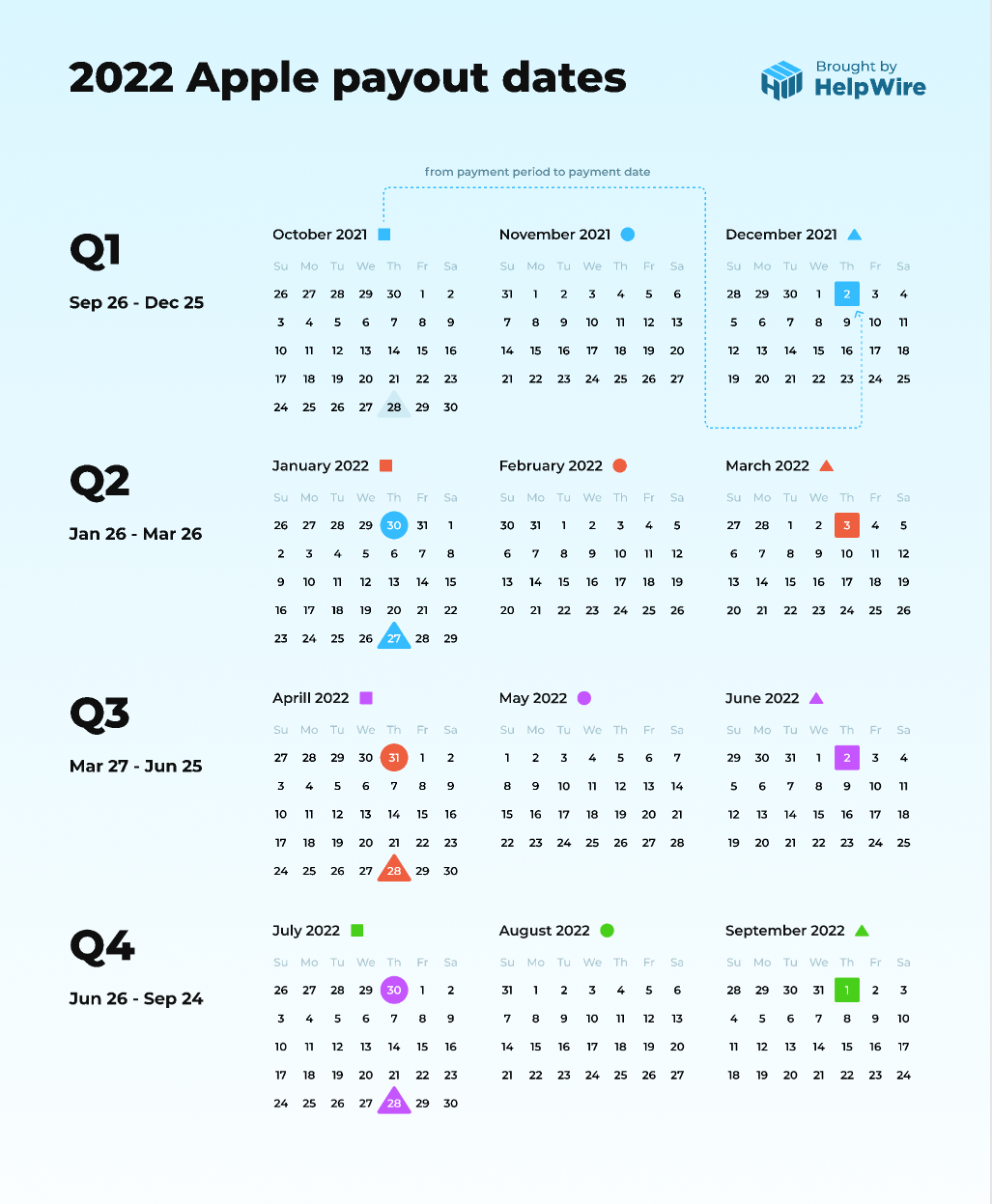 And here are the dates you can add to the calendar app you're using so you can know when your next check from Apple is due to arrive (all dates are approximate and based on our calculations only, please note that):
2021:
Oct, 28 – Apple payment for September 2021
Dec, 2 – Apple payment for October 2021
Dec, 30 – Apple payment for November 2021
2022:
Jan, 27 – Apple payment for December 2021
Mar, 3 – Apple payment for January 2022
Mar, 31 – Apple payment for February 2022
Apr, 28 – Apple payment for March 2022
Jun, 2 – Apple payment for April 2022
Jun, 30 – Apple payment for May 2022
Jul, 28 – Apple payment for June 2022
Aug, 22 – Apple payment for July 2022
Sep, 19 – Apple payment for August 2022
Oct, 17 – Apple payment for September 2022
For your extra convenience, we've prepared a quarterly calendar of Apple's payouts: