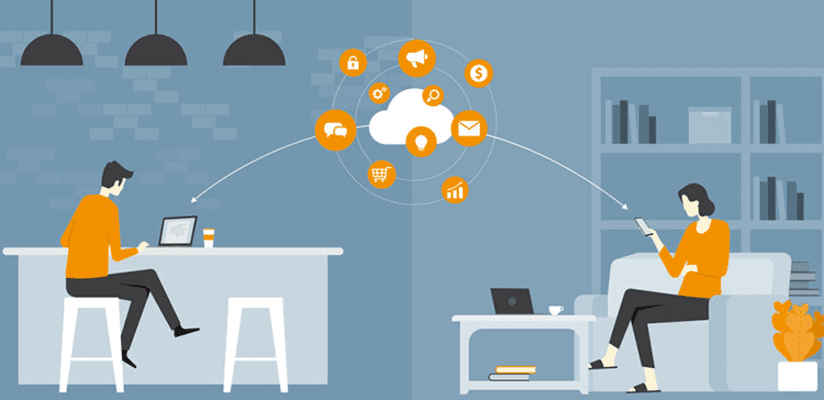 How to access another computer with Chrome Remote Desktop
The ability of technical teams to provide remote access support is beneficial to their company and customers. Eliminating the need to be physically present to resolve problems with users' computers saves the business time and money. At the same time, it improves customer satisfaction by addressing problems quickly and getting users back to work.
Multiple remote access support solutions are available for IT departments that allow them to connect to and control network-attached computers. We are going to show you how to use Chrome Remote Desktop which provides access to remote desktops from a computer, smartphone, or tablet.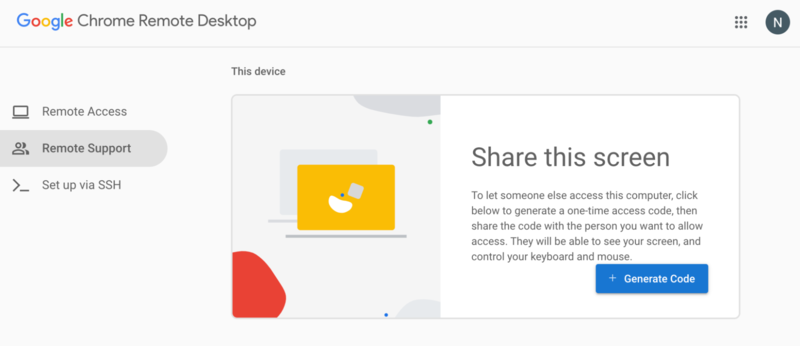 The following steps demonstrate how to configure your machine to share Chrome Remote Desktop with another user. We will look at what needs to be done on the remote user's and support team's machines.
On the user's computer
Open the Chrome browser on your computer.


Type remotedesktop.google.com/support in the address bar and hit

Enter

.


Click

Download

under the

Remote Support

section.


Follow the prompts to download and install Chrome Remote Desktop to your computer.


Select

Generate code

from under

Share this screen

.


Save the code and share it with the support team so they can access the computer. The code, or PIN, can be sent to support via a ticket, an email, or a phone call.


Select

Share

to enable remote support personnel to fully access the machine.


Click

Stop Sharing

to end the remote sharing session.
On the remote support team's computer
Use the same first four steps described above to download and install the Chrome Remote Desktop.


Enter the Code provided by the end-user requiring remote Chrome Remote Desktop support.


Once connectivity is achieved between the end-user and support team, technicians can take control of the remotedesktop to view information or run apps. Teams can also set up Chrome Remote Desktop unattended access to perform scheduled maintenance procedures on connected machines. A single technician can provide remote support for an extensive user community from their laptop.
Access remote computers from mobile devices
One of the attractive features of Chrome remote support is that it can be implemented on any machine that supports the Chrome browser. This means you can use any combination of Macs, Windows computers, or Linux boxes when establishing remote connections.
Support extends to mobile devices such as those running iOS or the Android operating system. Versions of the Chrome Remote Desktop app are available for both mobile platforms. It's recommended that you always make sure you have the most recent updates installed for the best functionality and security.
The following steps show you how to access another computer with Chrome Remote Desktop from your mobile device.
Android/ iOS
On your iPhone or Android device, open the Chrome Remote Desktop app. If it's not already on your device, download and install it from either the Google app store or the Apple app store.


Enter the generated Code provided by the user whose computer you will access remotely.


Wait for the remote user to grant permission to access and control their computer.


Two different modes of control are available which you can switch between by tapping their icons on the toolbar.
• Trackpad mode

– This mode provides Chrome Remote Desktop mouse control from your mobile device. A virtual mouse pointer is available that can be used by swiping your finger to drag it in the same way you use a trackpad. Opening icons requires a double-click just as with a physical mouse.



• Touch mode

– Touch mode enables interaction with the remote machine in the same way you access items on your smartphone. Just touch a menu item or icon to open it. Tapping the screen instantly moves the cursor to the new location without dragging it.
Gestures you can use when accessing a remote computer
Use the following gestures on your mobile device to interact with the remote machine.
•

Scrolling up or down – Swipe in the desired direction with two fingers.



•

Click and drag – On an Android device, drag the item with your finger. iOS devices require you to tap, hold, and then drag the item.



•

Display the keyboard – Swipe up with three fingers



•

Show the toolbar – On Android, swipe down with three fingers. iOS users need to tap the screen with four fingers.



•

Zoom the display: Pinch and stretch the screen with two fingers.



•

Left-click – Tap the screen



•

Right-click – Only available in Trackpad mode, tap the screen with two fingers.



•

Right-click – Only available in Trackpad mode, tap the screen with three fingers.



•

Move the mouse: Only available in trackpad mode, just swipe anywhere on the screen.
FAQ
What is the purpose of the Chrome Remote Desktop PIN?
The Chrome Remote Desktop PIN provides security for your remote session. The PIN is required by anyone attempting to remotely access the machine using Chrome Remote Desktop and should only be shared with authorized personnel.
How secure is Chrome Remote Desktop?
Chrome Remote Desktop is protected by a PIN. The PIN should be protected and only made available to authorized users to protect the security of remote sessions.
Can files be transferred using Chrome Remote Desktop?
Google Drive offers a convenient method of transferring files when connected with Chrome Remote Desktop. Just drop a file into Google Drive from the local machine and then extract it on the remote computer.
Can a Chromebook be controlled remotely?
Yes, you can control a Chromebook remotely with Chrome Remote Desktop. The app is now available for use on a Chromebook. The machine can then be used to access computers running other operating systems or enable remote support teams to control the Chromebook.