Google Meet vs Google Hangouts vs Google Chat: A Detailed Comparison in 2023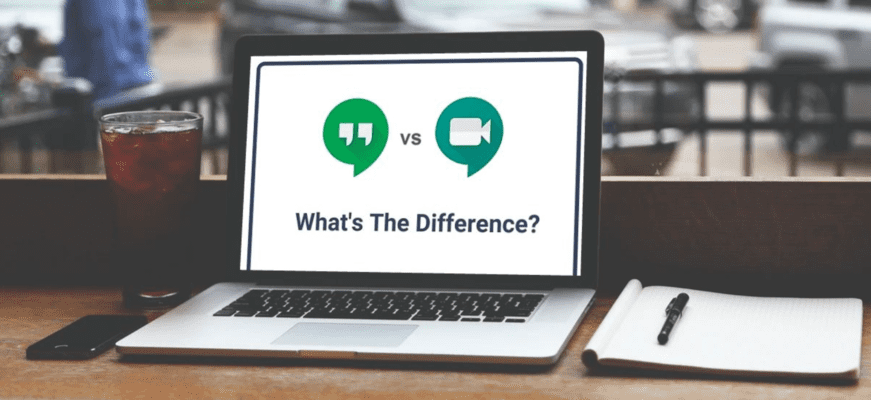 Google Meet and Google Hangouts and Google Chat are three communication tools within the Google suite of products, but they serve different purposes and have different features. With so many similarities, it is quite easy to become perplexed as to which to use. So what is the difference between Google Meet and Hangouts? Has Google Hangouts been discontinued? Is Google Hangouts being upgraded to Google Chat? In this article, we'll give you answers to all these questions.
Note: Hangouts has been discontinued. Starting November 1, 2022, going to Google Hangouts' web client will now redirect you to Google Chat on the web.
Google Hangouts: this platform was used as a text, video, and voice app that was integrated into the Gmail web client and mobile app. Google Hangouts has been discontinued in November 2022. Google Chat replaced Google Hangouts as the in-app instant messaging service.
Google Chat: it is mainly used for collaboration within Google's productivity tools such as Google Docs, Sheets, and Slides. Users are able to send instant messages to other users with access to their workspace while working.
Google Meet: it is a video-communication service by Google that is used for video conferencing. One main difference between Google Meet and Hangouts is that GMeet can be used to create meetings with up to 100 participants. It can also be used for screen-sharing and live presentations.
Take a look at the comparison we made between Google Hangouts vs Chat vs. Meet:
What is Google Hangouts?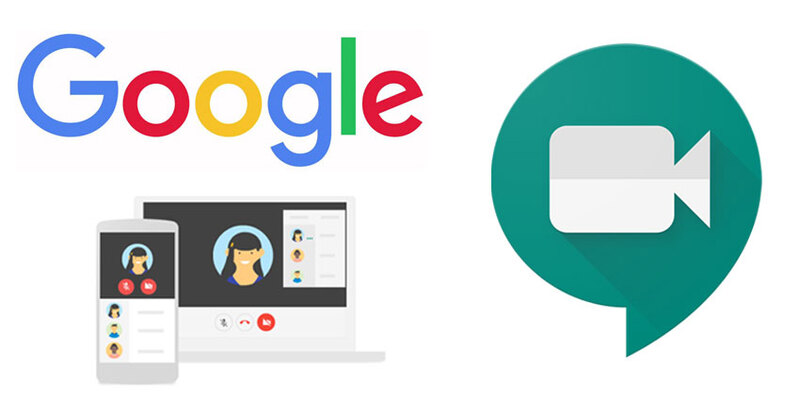 Now that the communication app is no longer available this 2023, the question is, what is replacing Google Hangouts? What alternative will users be using?
Google Hangouts was launched in 2013 by Google as a replacement for Google Talk. It was a combination of four other messaging services that Google acquired and released under the name of Hangouts. Hangouts focused on group collaboration, allowing you to "hang out" with up to ten people. Unfortunately, Hangouts does not support live streaming.
Google Hangouts was free to use for anyone with a Gmail account. It could be used in your browser or as a mobile app for Android or iOS. To start a conversation, you could simply sign into your Google account and select "Hangout" from the Google Apps menu.
Now that Google Hangouts has been removed as Google's integrated communications platform, users use Google Chat as their main in-app communication solution. It does not have the same features as Google Hangouts, but it provides extra collaboration tools that are both secure and convenient to use. Let's take a closer look at what Google Chat can offer and how it compares to Google Hangouts' features.
What is Google Chat?
Google Chat is a communications tool created by Google to aid businesses that are using its services with collaboration. It can be used for both one-to-one and group conversations in the business setting. It can be accessed within Google's productivity tools and the Gmail app or as a standalone app. Businesses can also use it to seamlessly share content on Google Docs, Sheets, and Slides.
Google Chat can also support threaded conversations, which allow users to create separate discussions from the main conversation they're involved in in the form of threads. Other features that were available on Google Hangouts, like receipts, video and audio conferencing, and image sharing, can also be found in Google Chat's interface.
It also comes with newer and better collaboration-friendly features:
Team Chat Channels: Just like in Slack, conversations with your contacts are converted to rooms in the Google Chat app. These rooms serve as the perfect way to share different types of files with your team, assign tasks and chat while working on a project. Threads can also be opened for sub-tasks where specific team members can be assigned.
Improved Video Chat Capabilities: Unlike Google Hangouts, where you can only video chat with a maximum of 10 people, with Google Chat, you'll be able to invite a maximum of 250 participants in a video conference.
Google Meet Integration: Through Google Chat, users are able to join unscheduled Google Meeting sessions. While in the Google Chat app, a GMeet meeting can be started through Chat or Spaces. All you'll need to do is access the reply area, select the Action Menu and Add Meet Link.
What is Google Meet?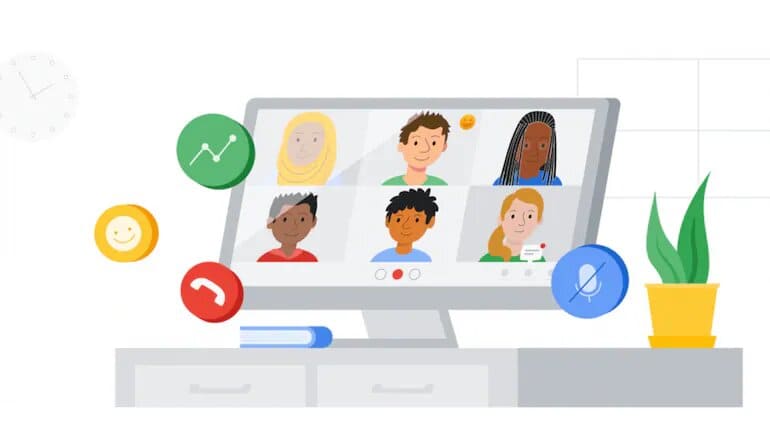 Google Meet is the real time video conferencing software solution from Google. Launched in 2017 as Google Hangouts Meet, it is available as part of Google Workspace (previously known as G Suite) – a bundle of various Google business apps and collaboration tools. Google Workspace does offer a free 14 day trial, but Google Meet is available as a free version but with that, there are usage limitations. These limitations include a maximum call duration of one hour; a maximum of 100 people per chat/call; and only one video chat per 24 hours period.
With Google Meet, the person hosting the meeting can share their screen with all chat participants. Participants are free to control their own audio and video settings, turning them on and off at will.
Google Meet vs. Chat: In-depth Comparison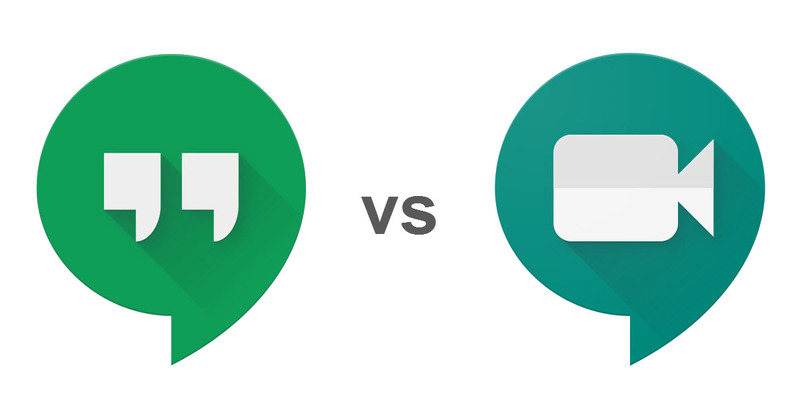 Participants Limit
Google Chat
In Google Chat, the maximum number of participants in a conversation will depend on the type of Chat you're using.
| | | |
| --- | --- | --- |
| | | Maximum Number of Participants |
| | Conversation in the "Chat" section with 2 or more people | |
| | Single conversation stream (default space type) | |
| Space organized by conversation topic | Separate conversations grouped by topic | |
---
Google Meet
In Google Meet, participant limitations will depend on the type of account you're using. You can either use a personal Google account or a Google Workspace account.
If you're using a personal Google account, you can only invite up to 100 people to your meeting.
If you're using a Google Workspace account, the number of participants allowed per meeting will depend on your Workspace plan.
| | |
| --- | --- |
| | Maximum Number of Participants |
| | |
| | |
| | |
| | |
---
External User Access
Google Chat
You can set external chat options in your organization to allow external users to access your group conversations. You can also allow external users to create and join spaces. For privacy and abuse protection, Google only allows you to invite external users to a group conversation and not directly add them. They will need to accept the invitation first before they can access private chat. External users that you have invited to your space will not be able to add other external users, rename spaces, or add webhooks.
Before creating a space, you should decide whether you want it to be external or not. This option can only be accessed during space creation and can't be changed later on. If you weren't able to set this option beforehand, you could still chat with external users using 1:1 chat.
Google Meets
With Google Meets, you are not limited to who you can invite to join your meeting. By simply sharing an invitation link or a meeting code, anyone with access to that information can join your meeting. Creating a new meeting is, however, only available to subscribers of Google Workspace. Comparing Google Hangouts vs Google Meet, Meet always comes on top when it comes to user interface design, features, ease of use, and value for money for those using its paid version.
Recording Your Meetings
With the move to increased remote work, online meetings and collaborations are becoming the norm. In the same way, a traditional meeting requires minutes to be taken. The ability to record online video sessions is a useful and quick way to document and record all online collaboration sessions for reference. If this is a mandatory requirement in your organization, then you have no option but to choose Google Meet over Chat, as Google Chat does not provide a recording feature. Google Meet allows you to schedule and record your meetings, with an option to select the location for your saved data.
Pricing Plans
Google Chat and Google Meet both have free plans that house basic features. However, if you want to get rid of their limitations, you can pay for G Suite enterprise plans that start at $5.40 per month. With a paid version of G Suite, you'll have more storage, a higher maximum participant per chat, better security, management controls and faster support.
Google Workplace Enterprise Plans Comparison
Google Chat vs Hangouts vs Google Meet: Table of Comparison
Access Restriction to External Users

With the basic plan, you can invite up to 400 users.

With the advanced plan, you can invite up to 8000 users.


External users cannot be added to group conversations.

However, you can chat with external users with 1:1 conversations or in spaces that allow external users.


Basic - free

Included in Google Workspace Business Start plan ($5.40)


With the basic plan, you can invite up to 100 users. With the advanced plan, you can invite up to 500 users.

Anyone with an invite link outside your organization can join as long as the user limit has not been exceeded

Basic - free Included in Google Workspace Business Start plan ($5.40)

With the basic plan, you can invite up to 100 users.



With the advanced plan, you can invite up to 250 users.