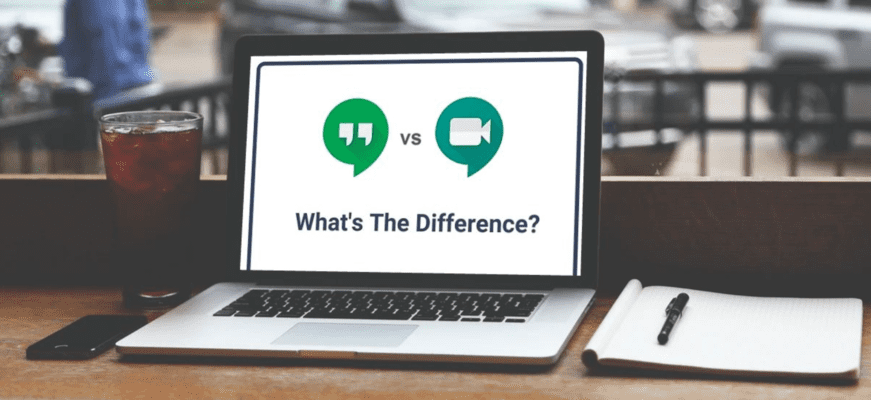 Google Meet vs Hangouts: A Detailed Comparison
Google Meet and Google Hangouts are two video conferencing apps within the Google suite of products. With so many similarities, it is quite easy to become perplexed as to which to choose. Google Meet was previously called Google Meet Hangouts – adding to the confusion.
The migration of Google Hangouts users to Google Chat started in the first half of 2021. The decision to replace Hangouts with Google Chat was already made public in 2018 so this has not come as a surprise. By the end of 2021, support for Google Hangouts will come to an end and the application will cease to work. With this in mind, this article will compare Hangouts, Chat and Meet providing you with a concise starting point in deciding which application to use going forward.
What is Google Hangouts used for?
Google Hangouts was launched in 2013 by Google as a replacement for Google Talk. It was a combination of four other messaging services that Google acquired and released under the name of Hangouts. Hangouts focuses on group collaboration, allowing you to "hang out" with up to ten people. Chats include photos and video, and other traditional media like emojis, stickers and animated gifs.
Google Hangouts is free to use for anyone with a Gmail account. It can be used in your browser or as a mobile app for Android or iOS. To start a conversation you can simply sign into your Google account, and select "Hangout" from the Google Apps menu. You can send an invitation to anyone to join you by searching for their name, email address or telephone number.
With Google's announcement that Hangouts is to be discontinued as of year end 2021, all Hangouts users, Hangouts chat history and contact details will be automatically migrated to Google Chat. While using Google Chat, you can still chat with someone still using Hangouts. Google Chat is not an exact match of Hangouts but it does provide additional secure collaboration tools. Google has also made Google Chat free to use.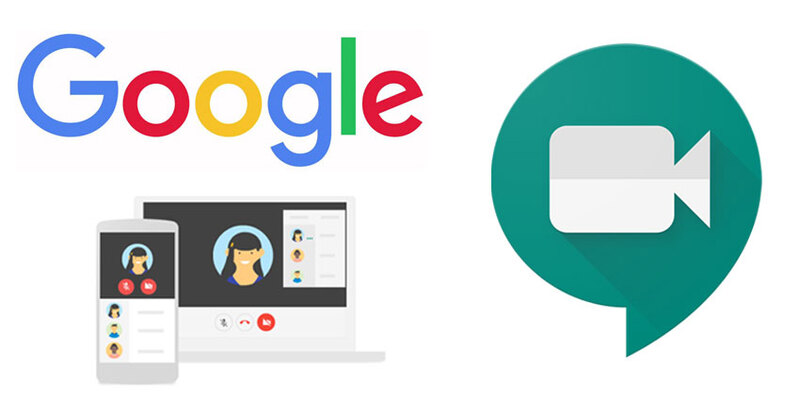 What is Google Meet?
Google Meet is the real time video conferencing software solution from Google. Launched in 2017 as Google Hangouts Meet, it is available as part of Google Workspace (previously known as G Suite) – a bundle of various Google business apps and collaboration tools. Google Workspace does offer a free 14 day trial, but Google Meet is available as a free version but with that, there are usage limitations. These limitations include a maximum call duration of one hour; a maximum of 100 people per chat/call; and only one video chat per 24 hours period.
With Google Meet, the person hosting the meeting can share their screen with all chat participants. Participants are free to control their own audio and video settings, turning them on and off at will.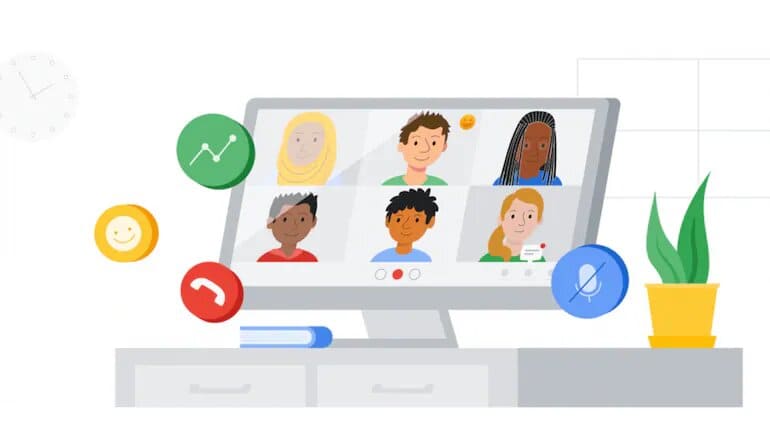 Google Hangouts or Google Meet: In-depth Comparison
In order to make the choice between Hangouts or Meet, you need to consider what you and your organization want to achieve with the software. Your specific requirements will help determine which option is best. This article will compare salient features and functions of each app to help you decide.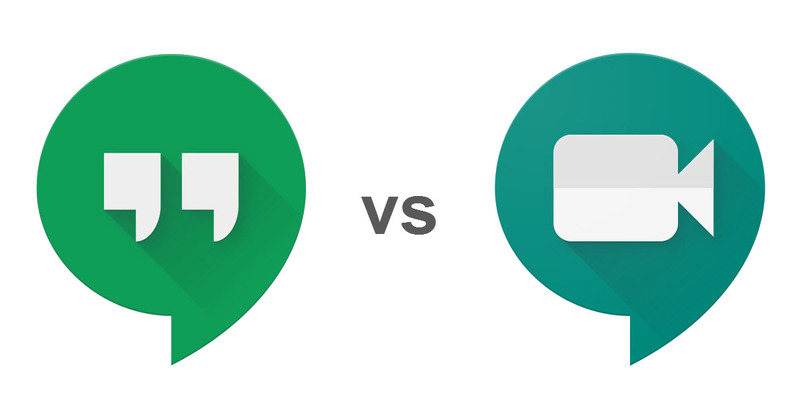 1. Number of user limit
Depending on the size of your organization and the typical size of your online collaboration needs, Google Meet has a maximum limit of 250 users. It is however possible to live stream to 100,000 participants with Google Meet.
If you are looking for a personal video conferencing solution, or you want to host smaller meetings, Google Hangouts allows up to 150 people in a chat session. Hangouts does not support live streaming and video chats are limited to 10 participants.
2. User Access
With Google Meets, you are not limited to who you can invite to join your meeting. By simply sharing an invitation link or a meeting code, anyone with access to that information can join your meeting. Creating a new meeting is however only available to subscribers of Google Workspace.
Google Hangouts on the other hand is only available to people with a Gmail account.
3. Ease of use
The user interface of Google Hangouts is very limited. When participating in a video call, you can only view one other participant's video feed at a time. Additional participants are displayed in a small thumbnail strip along the screen.
4. Screen Sharing
The ability to share your screen during an online collaboration session is important. Whether you share a presentation online, or simply want to share what you are watching on YouTube, Google Meet offers optimized video sharing capabilities.
5. Internet Usage
In an environment with limited or no internet connectivity, Google Meet outperforms Hangouts. Hangouts will not work offline, however Google Meet allows you to join a meeting by simply inputting the meeting code even while offline.
6. Recording Your Meetings
With the move to increased remote work, online meetings and collaborations are becoming the norm. In the same way a traditional meeting requires minutes to be taken, the ability to record online video sessions is a useful and quick way to document and record all online collaboration sessions for reference. If this is a mandatory requirement in your organisation, then you have no option but to choose Google Meet over Hangouts as Hangouts does not provide a recording feature. Google Meet allows you to schedule and record your meetings, with an option to select the location for your saved data.
7. Auto Captioning
If you work in an environment that includes global participation and possible multilingual communication, Google Meet offers live auto captioning which can translate spoken word into any language. By simply activating the feature during an online session, on screen captions will be available to all participants.
8. Pricing
If your budget is limited, pricing has to be considered when making your software choice. Google Hangouts is free but there are limits to the number of users during a video call. If the user limits are a problem, you can consider Google Meet. While Meet is part of the Google Workspace Suite, which has a 14 day free trial, you do have the option to use Meet for free, although that also has limits but the limits are not as restrictive as Hangouts. With the frere version your meetings have a maximum duration of 60 minutes. At the 55 minute mark, you will be warned of the pending cut off.
9. Software Integration
With the plethora of Google apps, many are designed to integrate to provide a streamlined user experience. Google Meets offers seamless integration with Gmail and Google Calendar as well as other business tools like Zapier or Fireflies.
10. Serving Different Needs
Hangouts is more than adequate for the casual user but it is being discontinued in 2021. Support will no longer be available and migration to Google Chat is encouraged.
---
Table of Comparison
| | | |
| --- | --- | --- |
| | | |
| | 25 video chat / 150 text chat | 100 Free version / 250 paid |
| | | |
| | | |
| | | |
| | | |
| | | Free limited or Google workspace membership starting from $6/month with 14 day free trial |
---