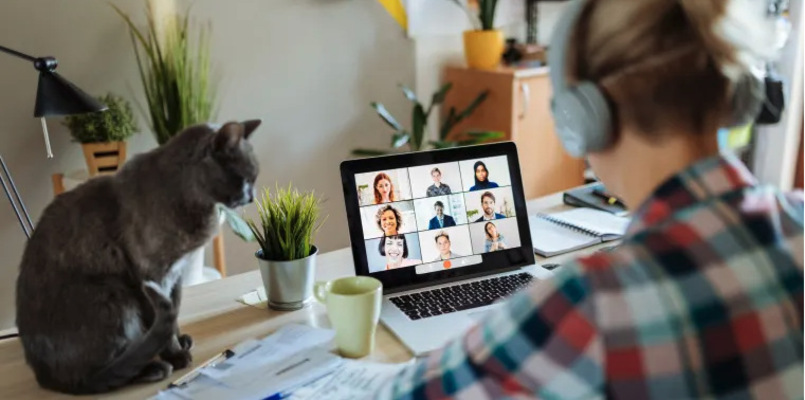 How to use Chrome Remote Desktop
As you may already know, Chrome Remote Desktop is a free service you can use to access a computer remotely from another desktop, laptop, iPad, MacBook, etc. This blog is a logical extension of our Chrome Remote Desktop Overview mainly focused on the practicalities of said service's implementation, including its integration into other Google services.
How to set up Chrome Remote Desktop
Before you can start using Chrome Remote Desktop, make sure you have these two essentials:
→

Google account.

→

Chrome web browser.
Luckily, they are both totally free to get. In fact, the majority of operational systems nowadays come with pre-installed Chrome, but if you don't have it for some reason, you'll need to install it. All the latest versions are available from the official website. Also, you may want to set some policies if you're planning to use Chrome Remote Desktop on Linux. And to use Chrome Remote Desktop on iOS (macOS) mobile devices, get it from AppStore.
Remember, that to change users in Chrome Remote Desktop you'll have to terminate the remote access session and start it all over again. So, if you have multiple google accounts, you may want to check out our blog where we discussed how to change Chrome Remote Desktop account in every detail.
Ok, so here's is a quick step-by-step guide on how to add a computer to Chrome Remote Desktop:
Step 1:

Launch the Chrome browser and log into your Google account.

Step 2:

Go to the service's website.

Step 3:

Click the blue circle button to start the download of the .msi file:



Step 4:

Click the "Continue…" button in the popup window:


Then follow prompts to complete the installation (it may take some time).

Step 5:

Choose a name for this computer (1) so later you'll be able to identify it easily, then click Next (2):



Step 6:

Choose a safety PIN you can remember (or just write it down, as I do), type it twice, then click the Start button:

Done!

Setting up Chrome Remote Desktop is complete. From this point on, this machine will be available for remote connections to anyone who knows the PIN (at least for the times this computer will be up and running).
How to use Chrome Remote Desktop
To access your computer remotely, you won't even need to download any applications or launch Chrome Remote Desktop. Just go to the already familiar website, and you'll see the machine you've set the Chrome Remote Desktop on in the Remote devices list:

Click on the machine's name, and you'll be prompted to enter your PIN. Click the blue circle once you're done: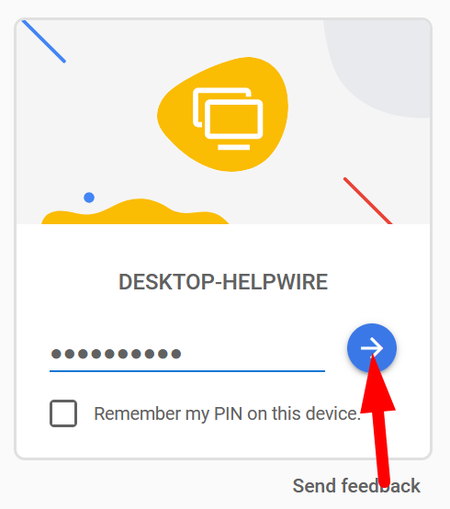 After that, you'll see the desktop of the remote machine on your screen and will be able to operate it almost the same way as if you've been sitting in front of it. You can move and delete files and folders, run the software, tweak settings, and much more.
Note, that the remote screen is always shared in original resolution.
For the whole time of the session, there will be a warning message on the remote machine's screen saying that it's being shared and featuring the button that allows terminating the connection at any moment: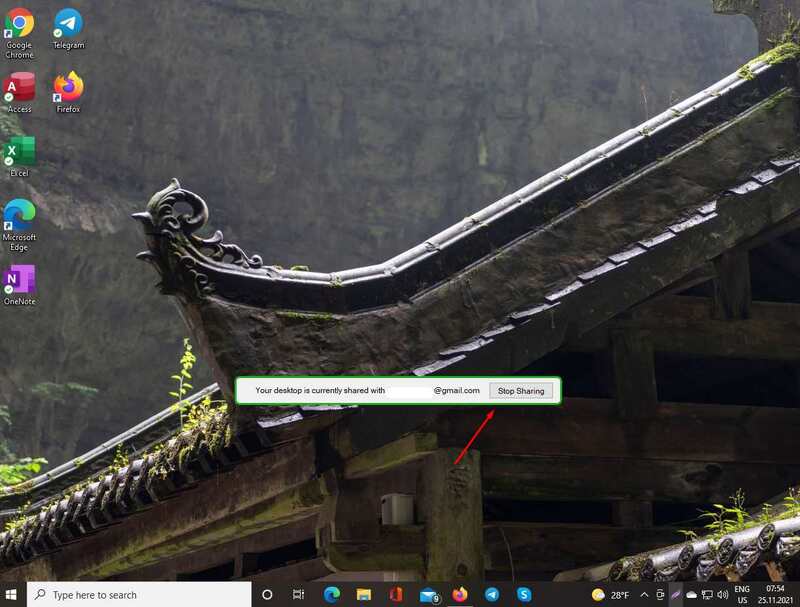 You'll also see a few system messages warning you about the potential dangers of using Chrome Remote Desktop. Still, Google claims this service is safe enough due to the AES encryption and secure SSL connections.
How to access someone else's machine?
All the details are here: How to access another computer with Chrome Remote Desktop for support? But keep in mind that, unlike paid apps, this free Google's capability is not for commercial use. That means you can't use Chrome Remote Desktop to provide any sort of service to your paying customers. But no one is going to stop you from helping out a friend or a family member.
Integration with other Google solutions
Now so long ago, Google split their popular collab service into a live chat and voice/video conference service. So instead of looking, as per example, for guides on Remote Desktop in Google Hangouts for iPhone/iPad (we do have it, though), you should be googling How to provide remote control in Google Meet.
In a nutshell, you just share the https://remotedesktop.google.com/support/session/your_code in a chat, replacing "your_code" with the actual guides you've generated with the Remote Support feature by clicking the blue Generate Code button:

Why is the Chrome Remote Desktop not working?
The most common issue people have with Chrome Remote Desktop is not being able to directly access the remote machine's printer, so they have to use the clipboard to transfer files. Before I tell you what to do if Chrome Remote Desktop stopped working, let's make it clear: there is no direct access to hardware connected to remote machines. So you'll have to pass a print job to a remote disk, then send it to print from there.
Another frequently occurring problem is very unstable connectivity. Unfortunately, there is nothing you can do to fix this. If your remote desktop session terminates for no particular reason, just start a new one and hope that'll never happen again (it most probably will).
Also, some keyboard shortcuts just won't work in Chrome Remote Desktop unless you know a little trick: the last key in a combination you press using the screen keyboard of the remote machine. For instance, in order to press the Ctrl-Al combination, the first two keys you press on a physical keyboard, then hit Del on the screen keyboard.
How to disable Chrome Remote Desktop
The easiest way to make a particular machine inaccessible to remote connections via Chrome Remote Desktop is to remove said addon from your browser. But to completely uninstall Chrome Remote Desktop may be tricky especially on a MacBook and iPad or, for Chromebooks, next to impossible. Some of the files will always stay hidden unless you delete them manually.