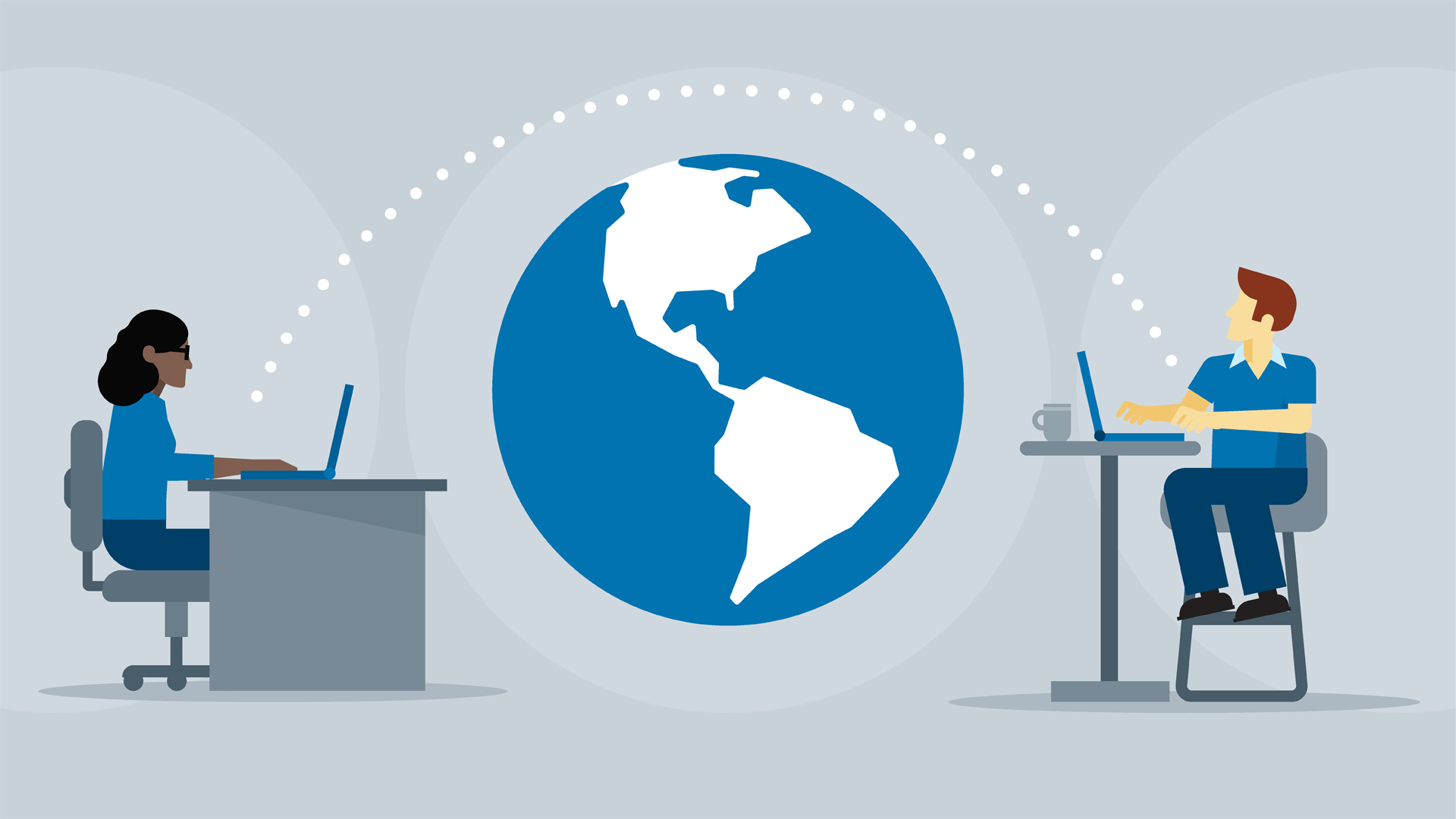 Unattended Remote Access: Access remote devices without an end-user present
Unattended remote access allows users to connect and control remote desktops, servers, and mobile devices on Windows, Mac, iOS, Android, and other popular operating systems, even if the accessed device is unmanned.
With day-to-day businesses transitioning into remote work, high-quality, secure, and efficient remote access capabilities are a necessity making the unattended remote access software industry explode with better, more user-friendly, and cost-effective RDP options.
Companies of all sizes are at greater risk of their own data and their customers' data being compromised. Host security problems are an ever-present threat for businesses, encompassing issues like non-compliance violations, inadequate authentication procedures, and inefficient security protocols in IT departments. Thereby solidifying the importance of reliable and safe remote unattended access software.
The best unattended remote access software allows companies to work efficiently and confidently, enabling easier management of work-related devices, regardless of where their team is located. Some even have a virtual whiteboard for easier professional collaboration. Implementing remote support software unattended access abilities also allows for faster troubleshooting, which means happier customers.
For most organizations with support divisions, unattended remote access software options (like LogMeIn, TeamViewer, SplashTop, AnyDesk, RemotePC, Zoho) are widely available, each solution offering various purposes with wide customization potential.
Advantages of using remote unattended access software
• Remote support software unattended access functionality means teams can accomplish much more without the time-consuming and irritating commuting. Remote work options cut down the time and financial expenses of transportation while boosting productivity.
• Some of the best free unattended remote access software tools allow your team to work from wherever they are via the network whenever they need and establish productive work-life customizations.
• Remote support software with unattended access enables company-wide remote access to the work-related devices, which opens endless opportunities for your current team, as well as for expanding your team in the future.
• Remote unattended access software enhances distance-learning environments, allowing students to access lab computers from their personal devices, ensuring they have all the resources they need to stay on track.
Who benefits from unattended remote access free software?
Businesses of any size have so much to gain from using paid or free unattended remote access software. Private healthcare, for example, must maintain, manage, and access patient records from remote locations. And security has to be a top priority.
From doctors to IT professionals, powerful and reliable security infrastructure is critical. Modern-day safety requirements must comply with strict regulatory guidelines by businesses across all the spectrum (e.g., a doctor's office).
Below we'll cover several more benefits of using unattended remote access software:
Work from home without sacrificing efficiency or security
Connect to your office computer from the comfort of your home, and freely access all of the important files and programs you need to be productive. With the advancements made for unattended remote access software free and paid products, any company can support their teams working from home.
Ensure education doesn't take a back seat
Unattended remote access software (Chrome compatible or otherwise) ensures students can always access important resources on remote lab computers, utilizing any programs or apps (like graphic design, 3D modeling, and video editing tools) installed on the remote host machine.
IT support made easier and more efficient- for your team and customers
With unattended remote access software, IT and tech support professionals can regularly maintain and troubleshoot workstations outside the office (or outside of normal work hours if needed.) Best of all, no one needs to be present on the endpoints to establish a remote connection and get the work done.
Enhances remote healthcare services
Remote access enables healthcare providers to support and care for their patients with greater safety and efficiency. Offices can grant employee, vendor, and patient access without the looming anxiety of unauthorized activity. This is because high-quality software provides numerous security protocols like multi-factor authentication, HIPAA-standard encryptions, and many more.
Gives more freedom to professionals in the financial industry
Financial organizations are at a much higher risk of security breaches in their system than many other industries. However, the right remote access software can help protect remote teams (and their clients' data) from these threats.
Implementing tools that support remote access software in unattended scenarios allows you to manage access rights from one central hub for improved efficiency and cross-platform support. Top-tier safety precautions (like encryption and 2-factor authentication) keep sensitive data safe from harm.
Protects and empowers retail brands
In recent years, the retail industry has become one of the most targeted victims of hacking and unauthorized access, especially due to the massive increase of eCommerce transactions and credit card usage.
POS transactions are under constant threat of data theft, which means hundreds of thousands of devices must remain secure.
Retailers are also required to stay PCI DSS (Payment Card Industry Data Security Standard) compliant because of the incalculable volume of credit card information stored in their systems.
What makes unattended remote software a valuable tool is its cross-platform compatibility, which allows you to link Windows, macOS, Linux, and Android machines up through LAN, WAN, Wi-Fi, and the Internet.
The connection speed is critical for retail brands, meaning that malfunctioning devices or systems equals wasted time and thus lost profit. Reliable and user-friendly remote access software for unattended devices is the best way to stay ahead of customer needs.
FAQ
What Is Unattended Access?
Unattended access enables secure entry into remote devices when no one is near them. When you need to access a remote computer for any reason (such as providing IT support or accessing files on the go), unattended remote access software like LogMeIn, TeamViewer, SplashTop, AnyDesk, RemotePC, Zoho allows you to do so. On top of that, said apps protect your sensitive data during sessions with powerful security algorithms, making it easy regardless of your technical skill level.
How does Unattended Access work?
You install the unattended remote software on a device, and that device becomes accessible from afar at any time, even if no one is using it at that moment.
What is Unattended Access used for?
• Managing remote access to multiple computers in parallel for MSPs or IT teams.
• Performing routine maintenance and urgent troubleshooting on remote computers.
• Enabling better and faster support to the remote end-user.
• Supports kiosks and IoT devices without the operator needing to be present.
• Creating remote access user accounts.
Does the end-user have to be present at the computer or device?
No one has to be physically present with a remotely accessed device. IT specialists can easily access remote machines at any time from anywhere.