Getting the right tools for a specific task is critical for successful business processes. Sometimes the help desk and service desk are considered to be the same thing. In contrast, others see those as entirely different things. Telling those two concepts apart can be very confusing.
In this article, we will have a look at various aspects of both the service desk and help desk to provide you with a detailed and comprehensive answer to the question: "What is the difference between service desk and help desk?".
Help Desk vs Service Desk – Hierarchy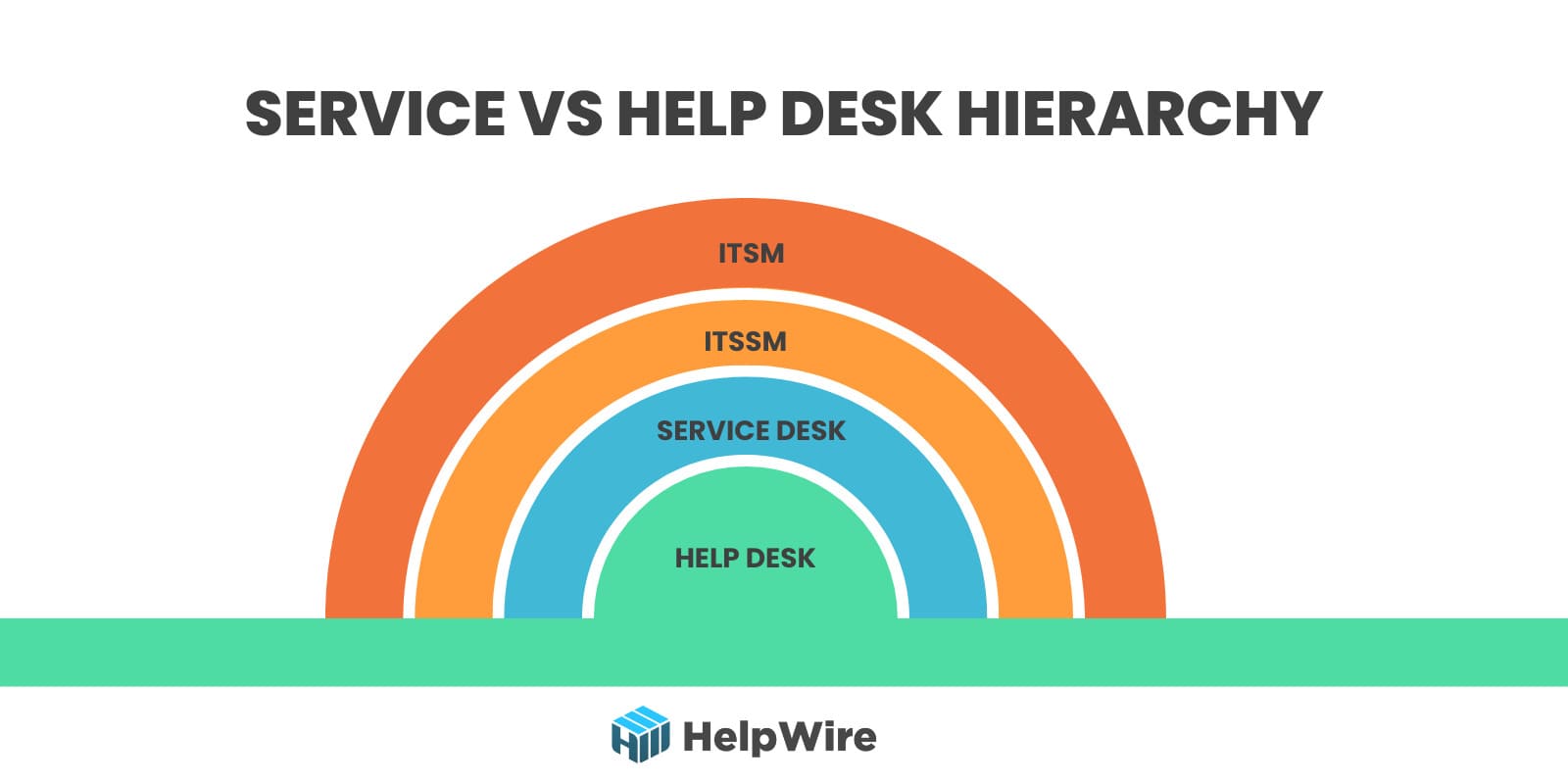 The most general and all-encompassing term that covers all the services an IT team provides to the end users is IT Service Management (ITSM). Here are the most critical processes covered by ITSM:
• IT asset management
• Problem management
• Incident management
• Service request management
• Change management
• Knowledge management
As you can see, some of these processes (e.g., change management or knowledge management) are not something one will expect from a typical service desk or IT support team. That's because service desks and help desks only represent smaller pieces of ITSM and thus don't have that broad scope of responsibilities.
Being an ITSM subdivision, a service desk is responsible for IT service delivery with some added functionality, i.a., asset management, self-service portal upkeeping, and reporting.
A help desk is the service desk sub-service with a prime focus on customer service request management. So, what is the difference between service desk and help desk? Let's try to find out.
What Is a Service Desk?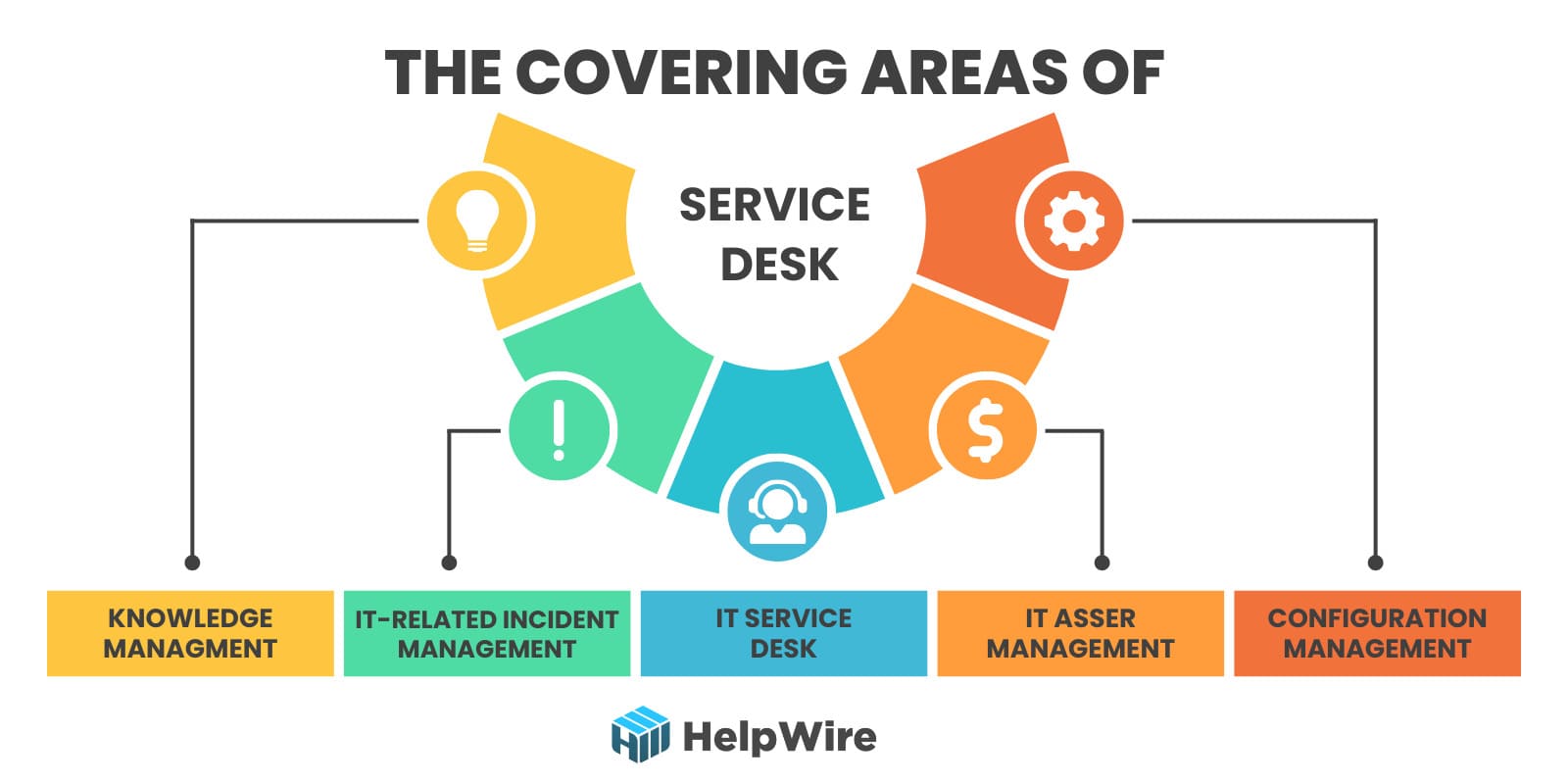 According to ITIL's definition, a service desk is: "The single point of contact between the service provider and the users. A typical service desk manages incidents and service requests and also handles communication with the users."
Or, in more simple terms, a service desk is a contact center users call to get help from IT professionals. And the primary goal of a service desk is to deliver top-notch services fixing the issue or providing required maintenance as fast as possible to minimize possible downtime.
Among other ITSM activities, a typical service desk provides knowledge management, service request management, self-service, incident management, and reporting. On top of that, service desks significantly contribute to corporate change management and problem management processes.
What Is a Help Desk?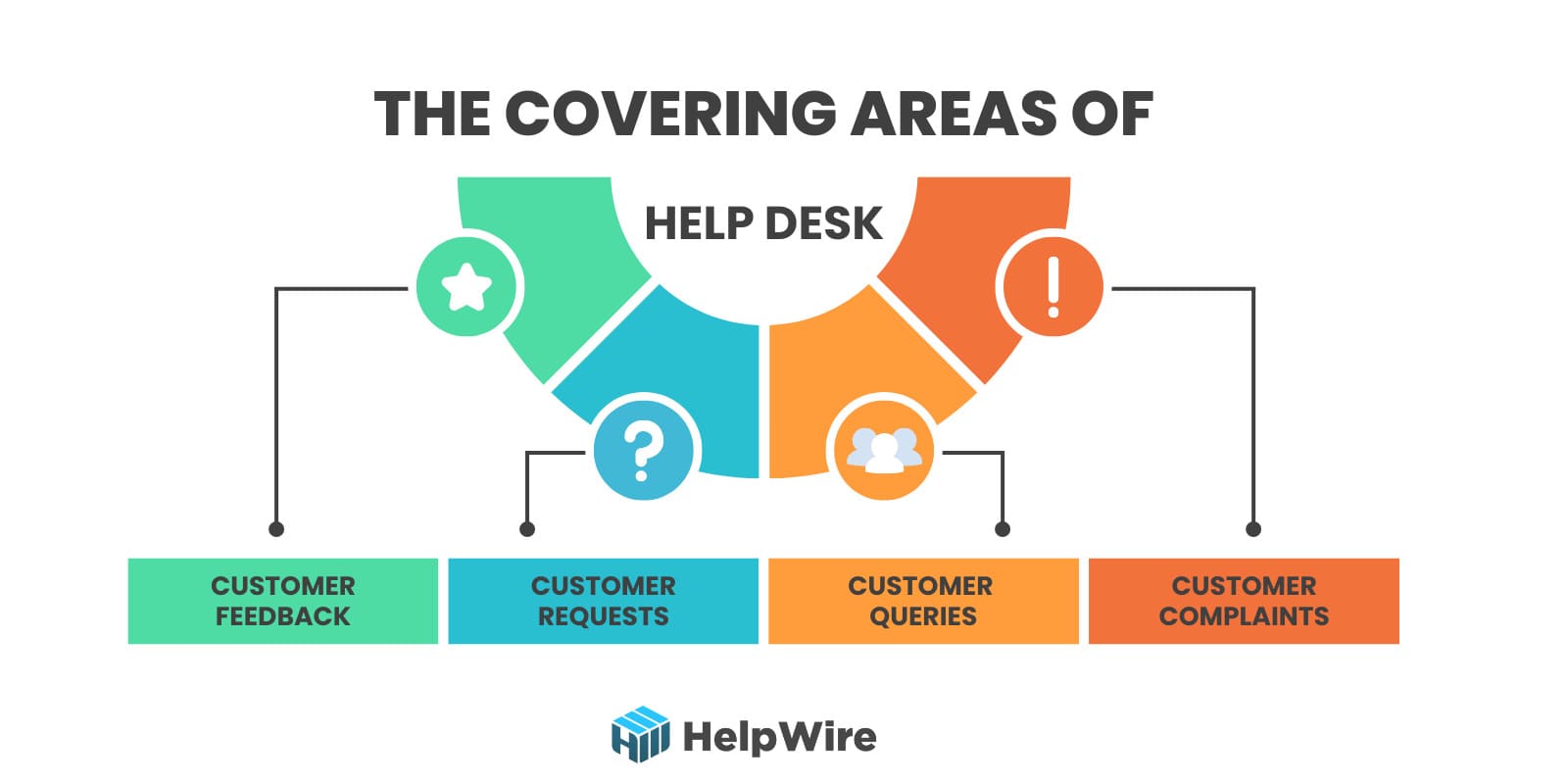 According to Merriam-Webster's definition, a help desk is "a department or person that provides assistance and information, usually for electronic or computer problems." So, as you can see, the main difference from the service desk definition is the much smaller scope of functions. From all customer service covered by the service desk, the help desk's focus is on fixing issues.
Here are the main tasks of a help desk:
• Providing users with a SPOC for all IT-related matters;
• Monitoring software solution's performance and fixing the upcoming issues;
• Implementing automating solutions for issue escalation, tracking, and notifications;
• Providing support services in compliance with SLAs;
• Contributing to all the main ITSM processes;
Service Desk vs Help Desk: Understand the Differences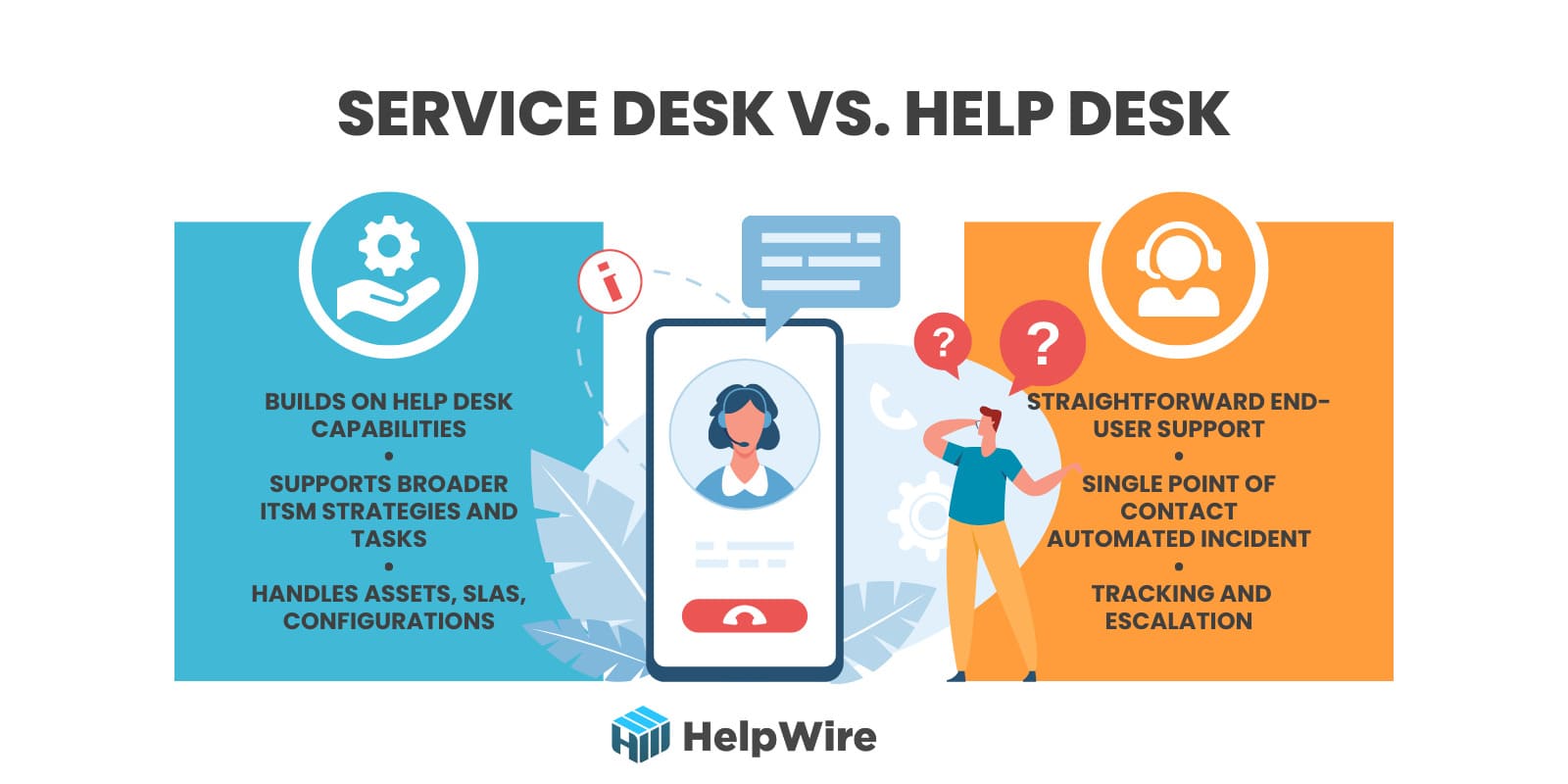 Though we'll be the first to admit that these definitions sound similar enough to cause a mix-up. To definitively clear up all the possible confusion, let's have a better look at the difference between service desk and help desk:
Ticket management,

Self-service

Incident management, change management, knowledge base, asset management

Solving issues for end-users

Defining long-term service strategy

Holistic, aligned with business goals
---
•

A service desk is business-centric because its primary task is to cater to the needs of a business as a whole and not individual users' needs. A help desk is user-centric because it caters to individual users' requests. The main goal of a help desk is to minimize downtime by quickly and efficiently addressing incoming requests from the end users.

•

Another key difference between service desk and help desk is that the help desk has a much smaller area of responsibility and is often viewed as the service desk subdivision.

•

A service desk software solution can be used by your help desk, but a help desk app will not work for a service desk due to functional limitations.

•

A service desk is an advanced multi-purpose system fully integrated with multiple IT-related business processes, i.a., asset management, change management, etc. A help desk is a stand-alone solution focused on processes directly linked to ticket management and self-service portal management.

•

A service desk's primary task is to proactively ensure the stable running of all IT-related processes. A help desk is reactive as it mainly acts as a break-fix solution in response to tickets. Its primary task is to ensure meeting end-users immediate needs.