Introducing automated help desk software is the easiest way to level up your support team's performance. With its help, you can minimize issue resolution time, streamline all the related processes, and completely eliminate the human mistake factor. From this article, you'll find out what help desk automation is, how to change your help desk software settings to automate some, if not all, of your routine processes and which purpose-specific tools are the best in today's market.
What Is Help Desk Automation?
Help desk automation, also known as IT help desk automation, stands for using digital tools to perform routine help desk processes like an initial response, ticket routing, alerts, escalation, etc., in automatic mode with no human involvement.
The main task of helpdesk automation is to free your operators from as many repetitive routine tasks as possible. An automated help desk software can unlock accounts, manage access rights, reset passwords, sort requests by priority, send survey emails, and more. With its help, your customer service team will resolve incoming issues with minimum effort and maximum degree of efficiency.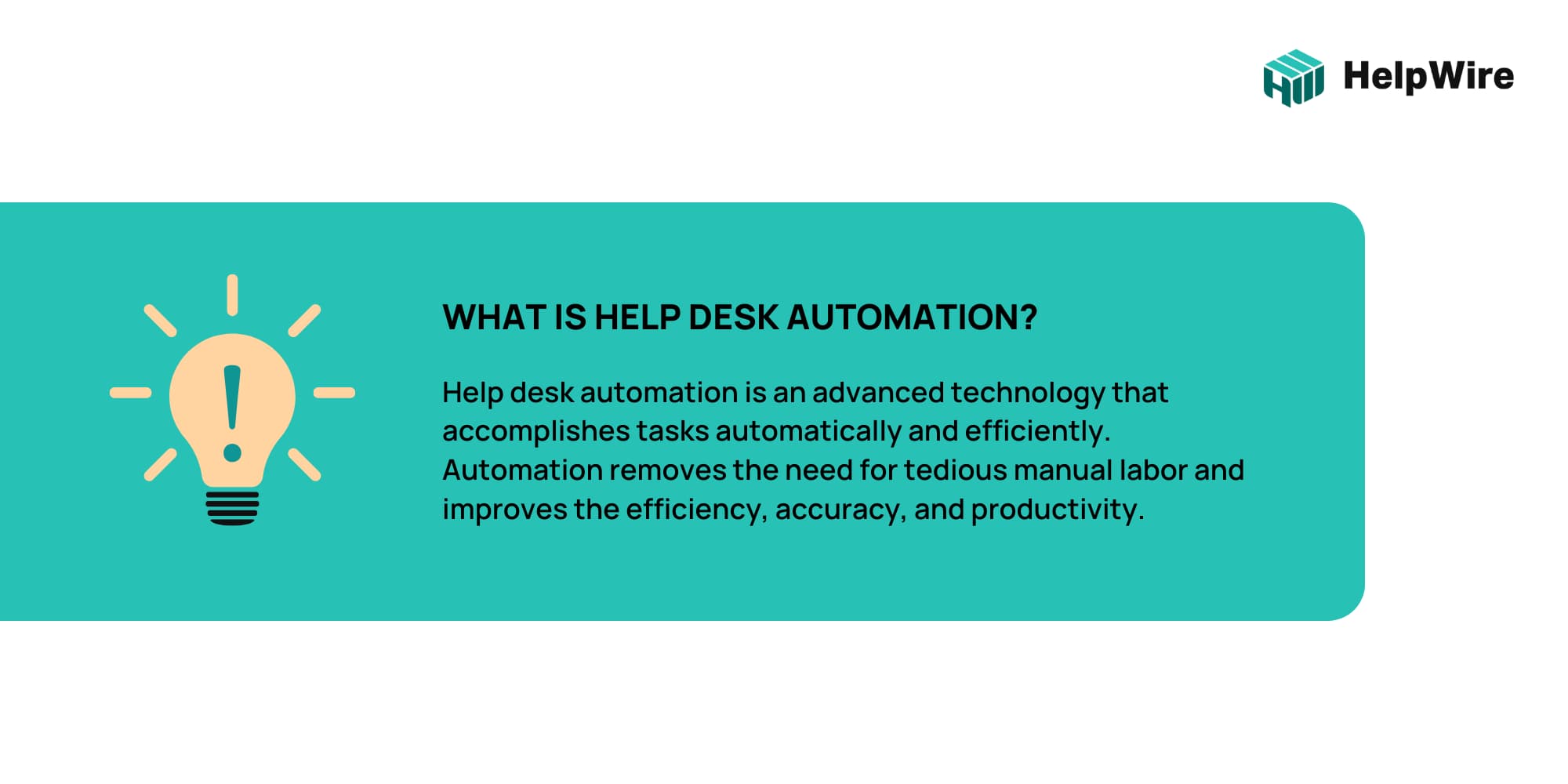 Benefits of Help Desk Automation
Out of all the advantages, benefits, and perks a well-chosen helpdesk automation service has to offer, we've picked five that, we're sure, can convince any business owner to start the automation process right away.
1. Minimized response time
Initial response time and resolution time are the two main criteria used to evaluate any tech support team's efficiency. Plus, overall customer satisfaction greatly depends on those metrics.
With the help of automation, you can be sure every incoming ticket will be addressed immediately and forwarded to the most competent agent. For instance, one of your clients contacts your support team to please fix their printer that has suddenly stopped working. Here is what your helpdesk automation system can do in just a split second:
• Indicate the type of inquiry and label it accordingly.
• Route it to the least busy technician with relevant experience.
• Email the user to let them know their issue has proceeded.
• Alert the tech of a new ticket.
In most cases, your automation system will also allow clients to create tickets via a web portal, phone, or mobile app, so it is very beneficial to get them automatically sorted, prioritized, and assigned, along with tickets submitted via email.
2. Highly-precise reporting
By automating help desk processes, you can minimize human errors during data entry by setting in place auto-routing, required fields and default values. In this way, all your reports will be accurate, consistent, and uniform, so your managers won't have to spend hours upon house verifying data and collecting mistakes.
An extra bonus of your reports being more accurate is that you'll get the real picture of your tech support team's performance so you can identify shortcomings and take steps for improvements.
3. Better communication
Customer communication tends to fall by the wayside as tech experts are often primarily focused on fixing problems and addressing service requests. And that can become an issue in itself as customers don't appreciate being ignored.
With customer communication being automated, it will only take minimal effort from your agents to keep clients updated at all times. Here is what you instantly achieve by introducing automated inquiry notifications, SLA escalations, and resolution emails:
• Your customers stay informed on issue resolution progress
• The risk of unrealistic expectations is significantly reduced
4. Productivity boost
When all the routine processes are automated, the issues get resolved much faster, so each individual agent can accomplish more tasks in less time. Therefore, your service team's overall productivity dramatically increases, which, in turn, amplifies your business revenue.
5. Job satisfaction
By freeing your employees from the burden of doing mundane, fiddly routine operations, you will let them focus on more challenging tasks that give them space for professional growth. As a result, you have a boost in job satisfaction, exponentially higher motivation, and a much lower probability for your staff members to leave for another employment.
Choosing the Best Automated Help Desk Software
Among all the variety of automated help desk software solutions, it is critically important to choose one that will best suit your specific needs. Many factors may vary based on your business scale, budget, workload, etc. But here is a list of automation functionality that is absolutely necessary to ensure your tech support automation success:
• Recognizing and logging every incoming request;
• Task assignment based on expertise;
• New task assignment alerts;
• Rule-based task prioritizing (i.e., urgency, platform, reporter);
• SLA-based routing and deadlines;
• Successful fixes documentation for later review;
• Scripts for routine processes (s.a., agent onboarding);
• User communication logs;
• Issue resolution or escalation alerts;
• Follow-up surveys to evaluate satisfaction levels;
• KPI report generation with a mailout to stakeholders.
In addition to all the above, you can look into automating some other routine processes, such as:
• Resetting password
• New folder creation
• Updating permissions
Top 3 HelpDesk Automation Solutions
1. Zendesk Support
Zendesk Support is a popular support ticketing system you can use to track, prioritize, and address customer support inquiries. It provides you with a platform to assist your clients via email, mobile, social media, and voice communication.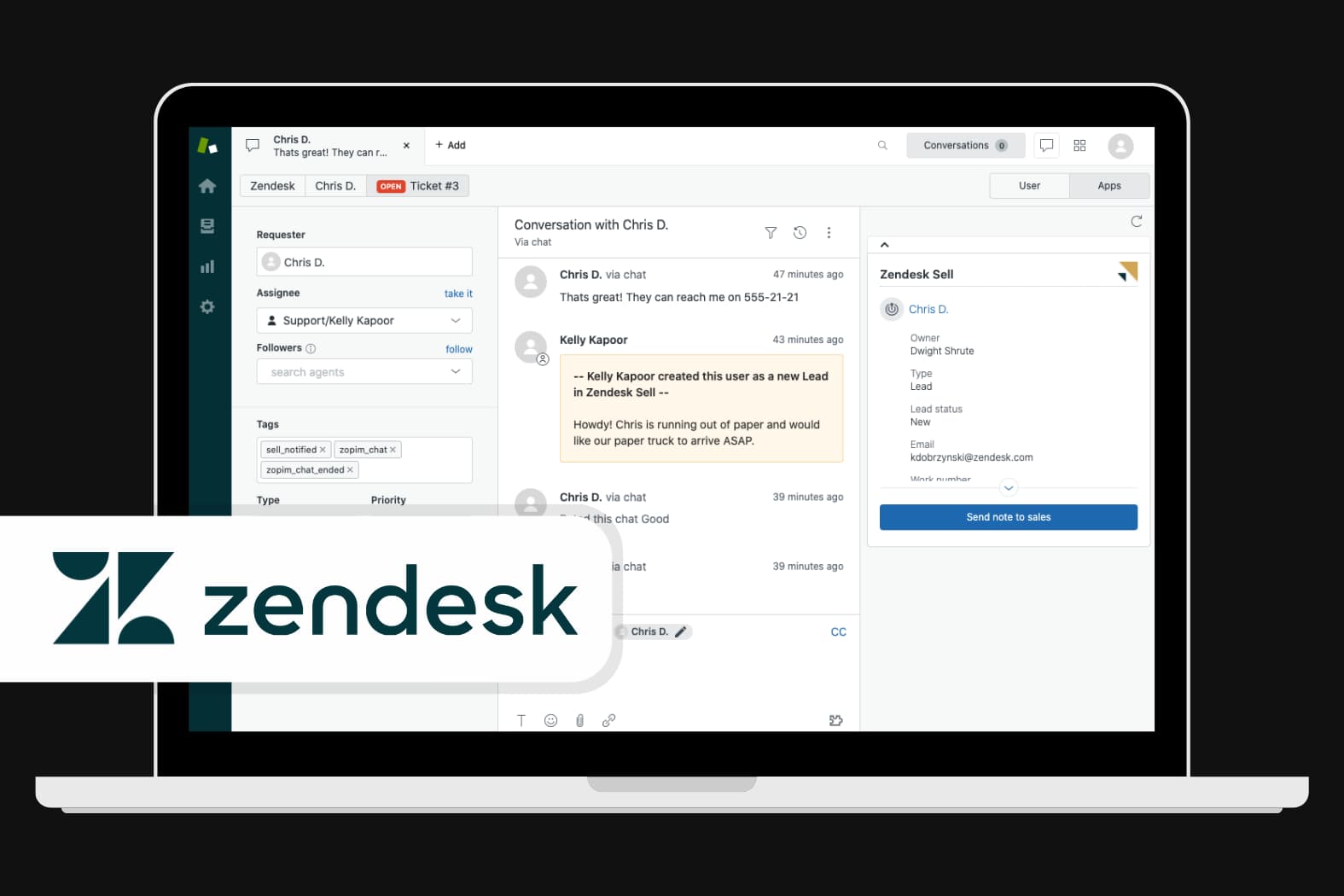 Features:
•

Widgets and SDKs

: embed a live tech support chat and interactive FAQ section into your web page or mobile app.
•

Answer-back Chatbots

: add a customizable AI bot to a chat so your clients can get instant answers to the most frequent questions.
•

KPI dashboards

: use over 20 pre-made reports to track all the critical metrics (i.a., customer satisfaction, first response time, etc.)
•

Satisfaction Prediction Scores

: highlights key characteristics for the customers' satisfaction improvement based on feedback history.
Limitations: Could use more options for customization.
Pricing:
Essentials Edition – $5/user/month.
Team Edition – $19/user/month.
Professional Edition – $49/user/month.
Enterprise Edition – $99/user/month.
Elite Edition – $199/user/month.
Answer Bot – $50/month.
2. Freshdesk
Freshdesk is a business-oriented cloud service that offers multiple automation tools for help desk support providers. This solution is known to be a good fit for companies aiming to scale their customer pool and increase their engagement.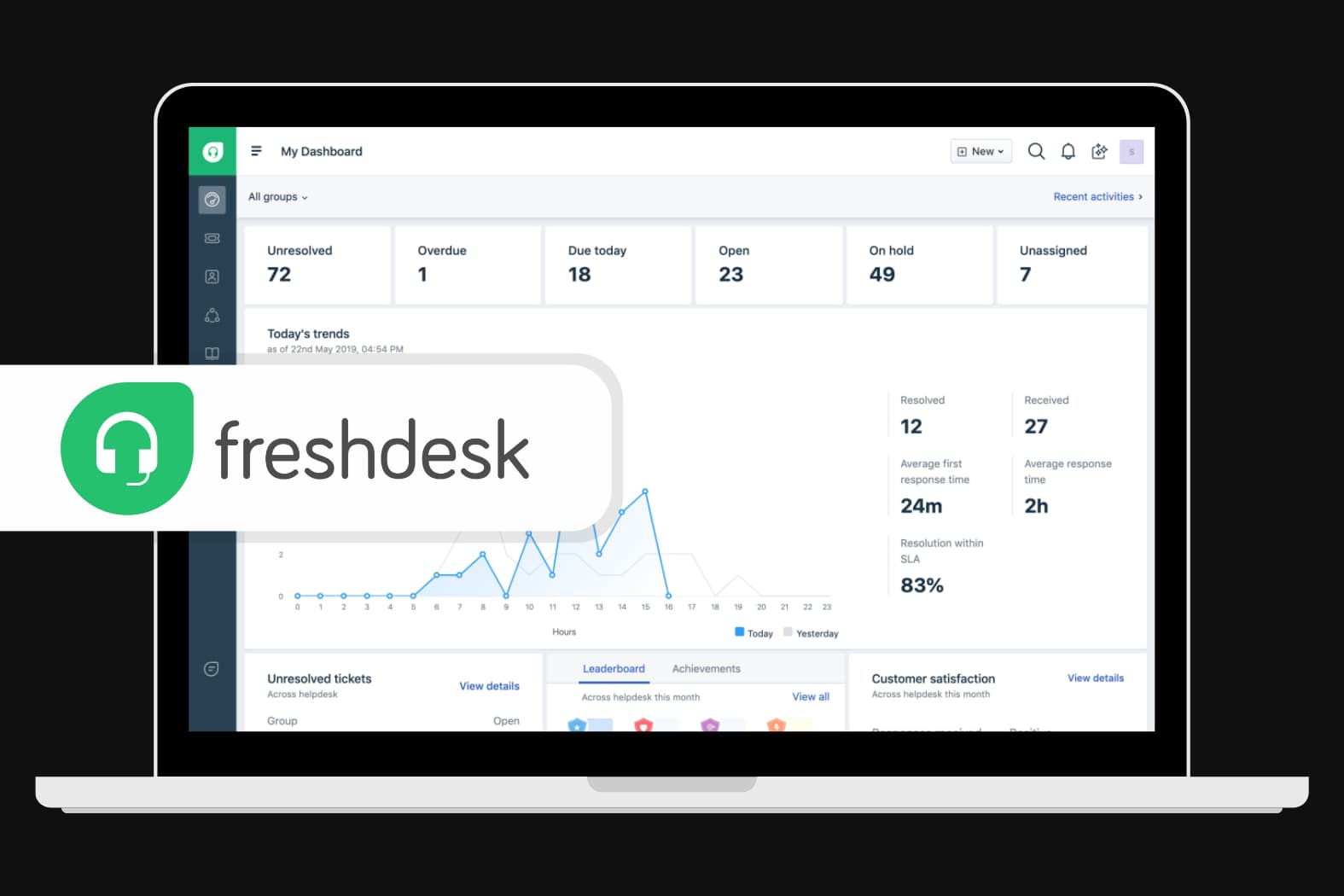 Features:
•

Canned responses:

allows you to create and upkeep a storage of ready-made replies to the most frequently asked questions.
•

Auto notifications:

customers will receive emails about every change in their tickets' progress.
•

Freshconnect integration:

allows you to embed a live chat into your existing helpdesk solution.
•

Freddy AI

: a customizable chatbot that will handle initial customer interaction and even resolve simple issues.
Limitations:
• Somewhat lacks inf social media integrations.
• Would've benefited from more customizable reports.
Pricing:
Blossom Edition – $15/user/month (billed annually).
Garden Edition – $35/user/month (billed annually).
Estate Edition – $49/user/month (billed annually).
Forest Edition – $99/user/month (billed annually).
Freddy Ultimate – $75/agent/month + $500/ Freddy sessions/month.
3. Dynamics 365 Customer Service
Microsoft Dynamics 365 Customer Service is a multi-channel module customer service automation solution focused on a personalized approach and agents' productivity optimization. This tool is easily customizable as you get to pick and choose from a vast pool of apps and then manage all the features in the centralized framework.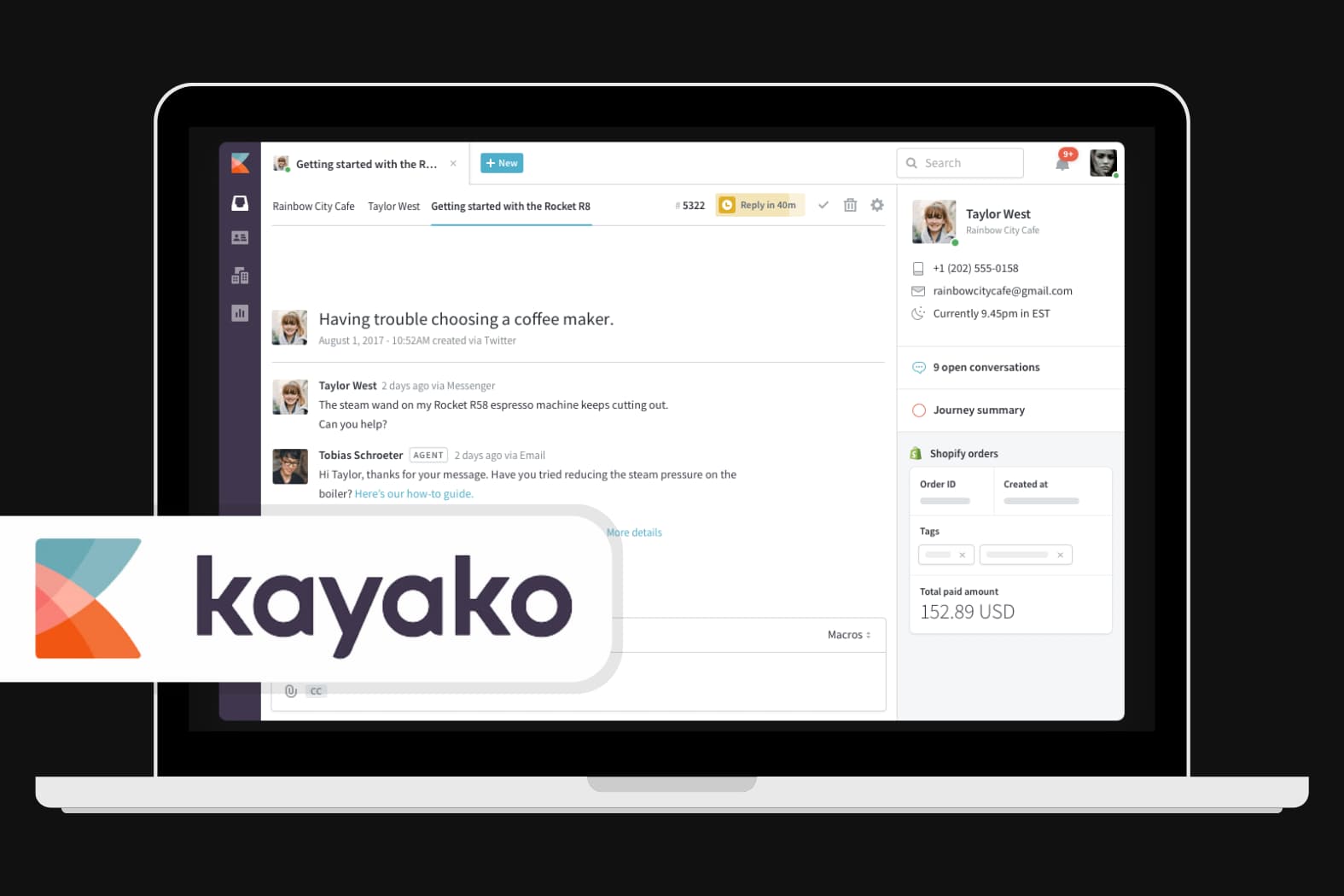 Features:
•

Omni-channel

: agents can take customer requests via email, social networks, etc., and run multiple sessions in parallel.
•

Self-service portals

: allows your clients to search across your collection of guides and helpful articles.
•

Customer Voice

: an automated survey tool for collecting customer feedback across various channels.
•

Power Virtual Agent

: a customizable chatbot with natural language processing that can address routine inquiries.
•

Dashboards and reports

: a set of tools that automatically collect and present agents' performance data.
Limitations:
• Needs more integration options with third-party solutions.
Pricing:
Professional Edition – $50 user/month.
Enterprise Edition – $95 user/month.
Virtual Agent – $1,100 tenant/month.
Comparison Chart for Top Help Desk Software
Essentials – $5/user/mo


Team – $19/user/mo

Professional - $49/user/mo


Enterprise – $99/user/mo


Elite – $199/user/mo


Answer Bot – $50/mo

• Widgets and SDKs
• Answer-back Chatbots
• KPI dashboards
• Satisfaction Prediction Scores

Blossom – $15/user/mo


Garden – $35/user/mo


Estate – $49/user/mo


Forest – $99/user/mo


Freddy – $75/agent/mo

• Canned responses
• Auto notifications
• Freddy AI
• Freshconnect integration

Dynamics 365 Customer Service

Professional - $50 user/mo


Enterprise - $95 user/mo


Virtual Agent - $1,100 tenant/mo

• Omni-channel
• Self-service portals
• Customer Voice
• Power Virtual Agent
• Dashboards and reports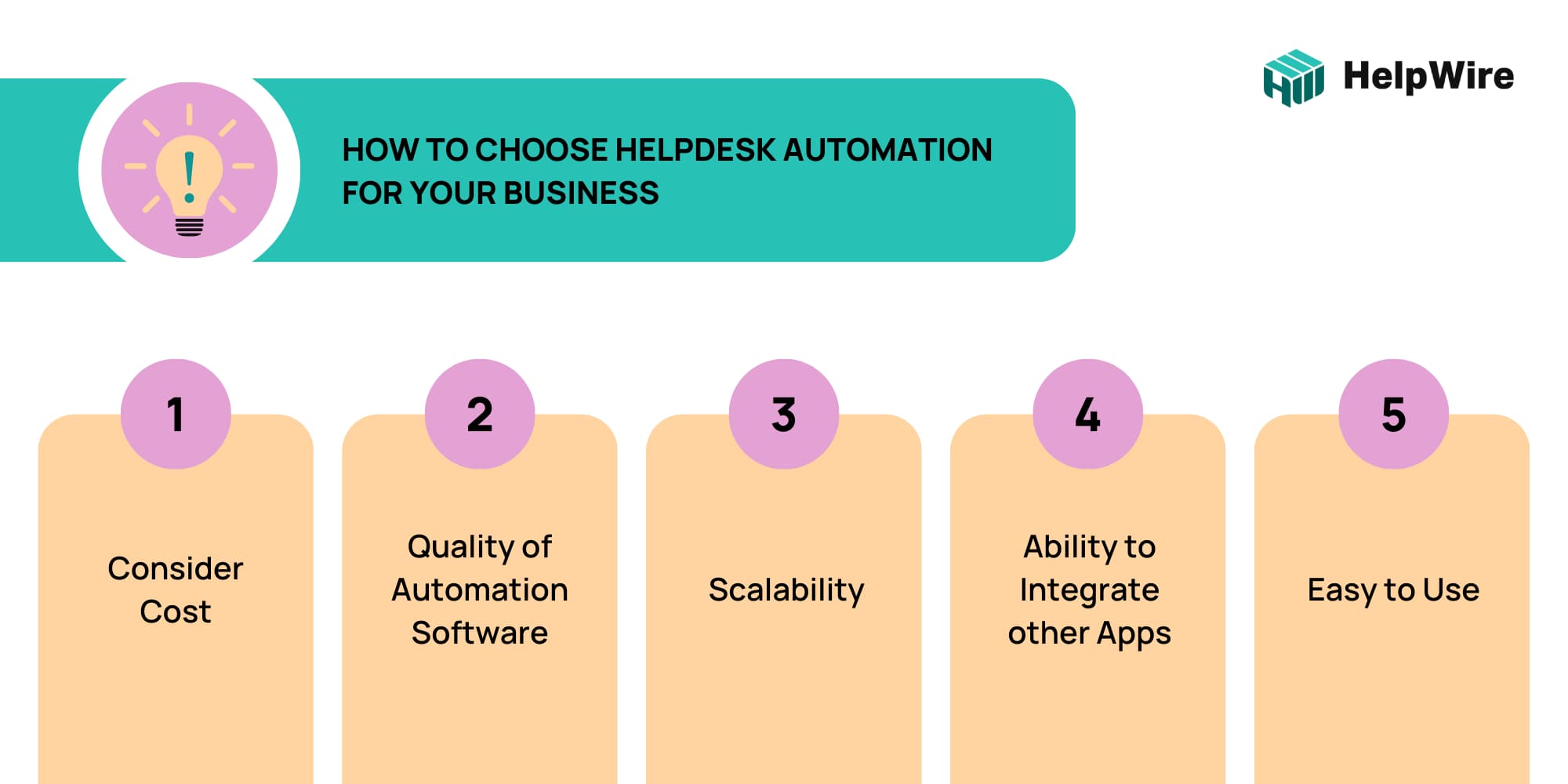 10 Help Desk Automation Ideas to Boost Your Performance
Here we've pulled together some of the savviest ideas you can implement to lift some of the routines from your techs and let them deal with the most challenging and value-producing tasks.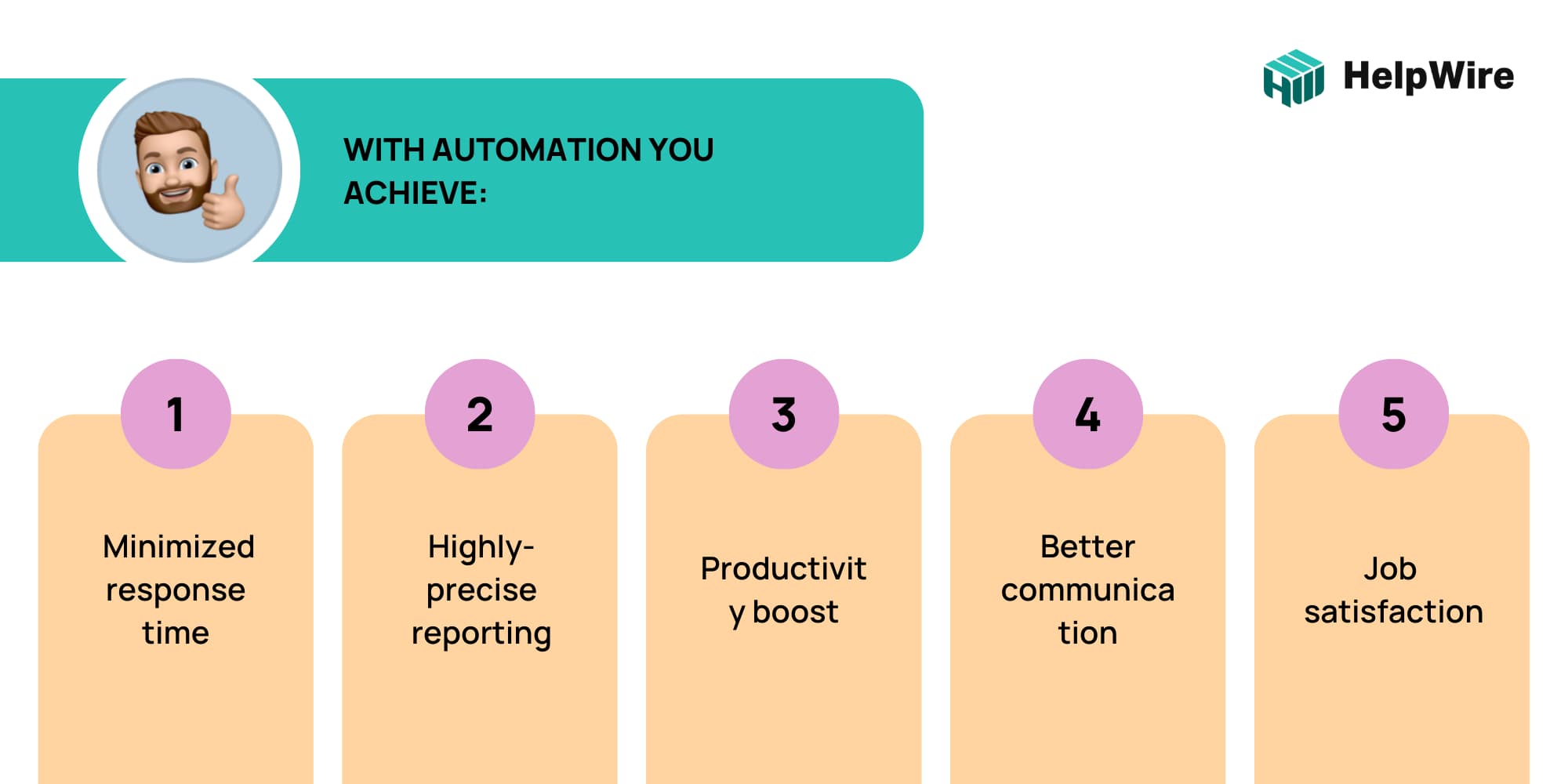 1. Ticket Routing
Manually assigning tickets among agents can be fiddly and time-consuming. Also, it often results in misplacing tasks that should have been assigned to someone more competent in a specific matter.
With automated ticket routing, your remote help desk software will instantly analyze all your agents' capabilities and assign the task to the most relevant one. You can be sure that every single support ticket will be handled in the best way possible. For instance, a quote request will go to someone with finance knowledge, while a custom build request will be assigned to someone with technical expertise. Less specific tickets will go to whoever is available at the moment.
2. Email Forwarding
Another time-saving idea you can easily implement is enabling email forwarding so you can concentrate all your customer-facing accounts, like support@, info@, contact@, etc., in your help desk inbox.
Popular email services like Gmail, Yahoo, Outlook, and Office 365 have a built-in email forwarding feature, so you won't have to splurge on any additional software tools. Plus, having all the customer support-related emails coming to one place will help your team quickly spot the most urgent assistance requests and prioritize them while keeping other messages neatly organized with tags or labels, so that every single issue will be addressed in due time.
3. Notifications and Alerts
As the latest HDI paper shows, automated alert systems are in place in less than 60% of organizations. Others still rely on their agents to manually send out notifications, which often causes delays in providing quality customer service.
Using an automated help desk alerts and report system allows you to predefined conditions for sending a notification message in the form of text or email to all (or specific) customers and staff members. Here are some of the events you may want to use automated notifications for:
• New Ticket Creation > Auto-Response to the Customer plus notification to a tech Agent.
• Ticket Assignment Notification > Alert texts to the Customer and Agent.
• Agent's Response > Alert text to the Customer.
• Customer Response > Alert text to the Agent.
• Internal Note > Agent to Agent notification on ticket escalation.
• Ticket Reassignment Notification > Alert texts to the Customer and the new Agent.
4. Incident Escalation
In the best-case scenario, a ticket gets resolved by the agent it was initially assigned to. However, some issues may require different expertise or higher-up authority to address due to their complexity.
Your agents might not know the steps they need to take to escalate an issue or whom they should escalate the case to in the first place.
By automating the escalation process, you will eliminate the common problem of delays in complex ticket addressing due to an agent not knowing when it's best to escalate the issue, who they need to re-assign it to, and how the escalation process works. By setting up ticket escalation rules, you can define which tickets will be automatically re-assigned to what team member (e.g., all the emails with the word Refund in the theme field will automatically go to the customer service manager authorized to initiate refunds.)
5. Knowledge Base
A self-service knowledge base is one of the best ideas a business can deploy to make the best out of an automated help desk service. As the Gartner survey shows, over 85% of the customer's interaction with a business does not involve any human contact, and most people prefer it that way.
The knowledge base acts as a hub concentrating all the relevant information your customers can use to resolve the most typical tech issues without having to contact your service team.
Here is how creating a knowledge base can benefit your business:
•

Time savings

: minor issues will be resolved much faster as no time is spent on agent-client communication.
•

Budget savings

: no more need to waste your agents' valuable time on routine tasks a simple step-by-step guide can help with.
•

Customer satisfaction

: most people prefer a stress-free self-service experience instead of queueing, waiting for a response, and explaining their issue to a technician.
For an even better customer experience, you can add tags and keywords to facilitate the search of all the guides and articles related to a specific issue. Also, there often is an option to show a selection of materials automatically generated based on the user's search history.
6. Canned Responses
With modern AI based automated help desk software, your agents won't have to waste their time typing responses to similar customer requests over and over again. Instead, your helpdesk software will automatically do a quick search through thousands of canned responses and present them with the most suitable ones. All the agent has to do is type the title and then edit the pre-created canned response, if needed.
7. Updates and Backups
All the automated help desk solutions will never compromise your ticketing system's safety by failing to install the latest security patch as soon as it's out. You and your tech team won't have to worry about keeping your software up-to-date and your sensitive data protected.
On top of that, a web-based help desk system will automatically save to the cloud storage backups of your critical data, i.a., client info and chat history, ticket logs, etc.
8. Ticket Rating Emails
Sending out automated emails for ticket ratings is the most popular and efficient way to collect feedback from your clients. You can set your help desk app to send an email encouraging the customers to rate their experience the moment your agent marks the ticket as resolved.
Here is why your business will greatly benefit from automated Ticket Rating:
• It provides you with priceless first-hand customer feedback;
• It gives you a true picture of your customer service quality;
• It helps you to keep track of your agents' performance.
In addition to all said above, you can pre-set a specific time when your customers will get a survey email and use the customer service email template base to compose your responses.
9. Performance Reports
Thanks to help desk automation, you can avoid risks of manual performance measuring, s.a., errors in analysis, human factor mistakes, and biases. Instead, you can set up your helpdesk system to provide you with key metrics for remote customer support so you can get a complete and realistic picture of your team's performance.
Here are some of the most critical aspects of automated reports:
• Overall Number of Tickets
• Open Tickets to Resolved Tickets Ratio
• Average Ticket Rating by Customers
• Average Resolution Time
• First Contact Resolution Rate
The most common practice is to send a detailed weekly report to all the managers' emails while showing a shortened, individually-focused version on your agents' dashboards.
10. Feedback Surveys
Much similar to automated ticket rating emails, airways provide you with feedback information that cannot be overemphasized.
A good helpdesk solution will offer you an onboard survey maker. Once you've designed your survey, you can set a specific date and time it will be emailed to your customers.
Here are two of the survey types most popular with the businesses:
CSAT: Customer Satisfaction Survey
A CSAT survey will help you understand the level of user satisfaction with your customer support services and your company in general. You can use the collected data to address bottlenecks and pain points so you can build a strong network of loyal clientele.
Net Promoter Score (NPS)
An NPS survey is used to measure your customer base loyalty. Usually, it is a single-question 0-10 rating asking if your existing customers will recommend your service or business to their family and friends.