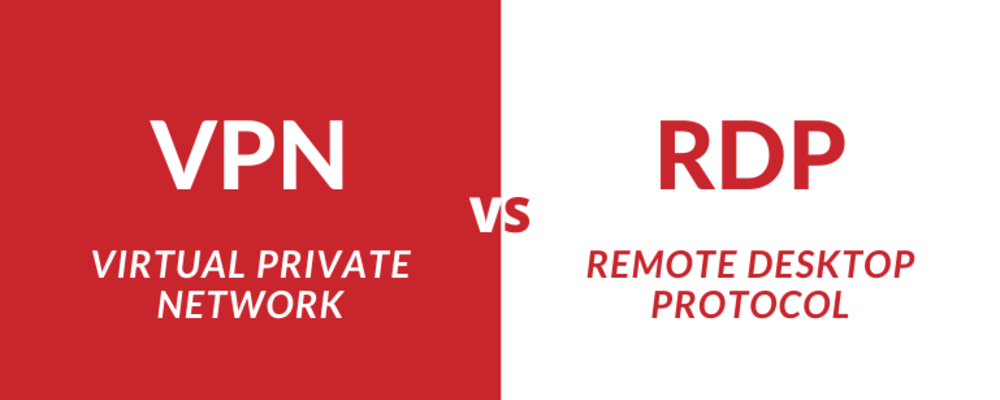 Remote Desktop vs VPN: What are the differences?
Many think that a VPN and remote desktop protocol (RDP) are almost the same things, but this article will show you they are completely different.
While they both offer remote users with secure connections to files/resources on remote desktops/workstations contained within a corporate network, VPN and RDP are very different tools with their unique functions, pros, and cons.
Below we'll compare the differences between the two (like VPN vs RDP speed), assisting the readers in deciding which tool is the best option for their unique businesses/needs.
---
What is VPN?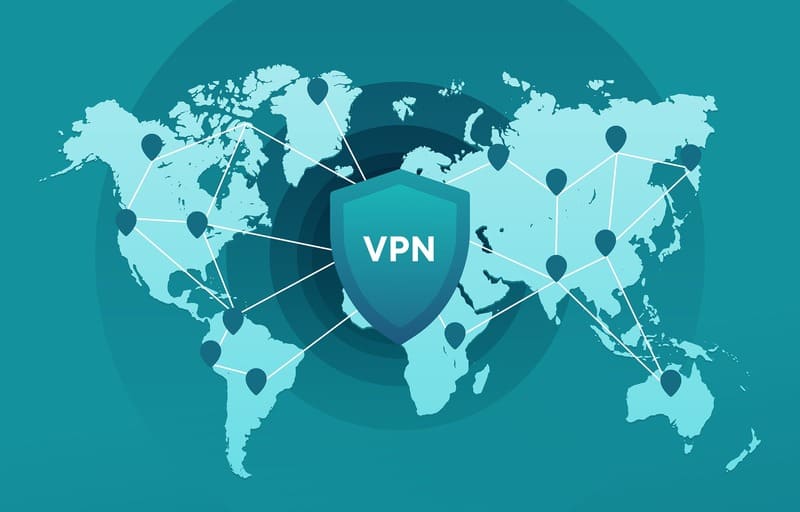 How does a VPN connection differ from using a remote desktop? Since internet traffic and user identity are protected with encryption, a VPN can technically be classified as a security solution, but it also provides remote network access regardless of where the user is operating from (be it from home, at a cafe, or between connecting flights at an airport).
VPN is an attractive solution because of its affordability and ease of use.
VPN utilizes advanced encryption and tunneling techniques to create and maintain a secure internet connection between a user and a network. Within an organization's network, users can connect allowing remote workers to access sensitive information from a company network without being exposed to unauthorized users.
This offers better security than public Wi-Fi networks (which offer no such protection at all).
However, there are several disadvantages to consider when it comes to using a VPN as a remote desktop access solution.
Firstly: VPN generally has high bandwidth requirements because it doesn't compress/optimize data: the size of the transferred files can greatly impact performance.
Secondly: VPNs aren't great for line-of-business and/or database software applications because most are designed to run via a local area network (LAN) with adequate high-speed bandwidth support. Similarly, a database infrastructure often suffers from performance issues (or won't run at all) via the VPN connection.
Lastly: Managing printing and scanning hardware can be a challenging task depending on the size, volume, and type of printing or scanning task. Specific firewall rules are usually necessary, and the user must manipulate the driver files (as well as other local computer parameters) to print and scan over a VPN.
---
And what about Remote Desktop?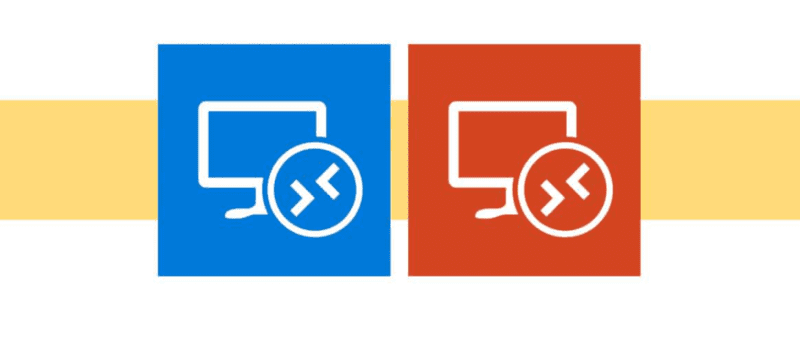 RDP was developed by Microsoft and acts as a secure network communication protocol that allows for the remote access and management of virtual desktops and applications. RDP allows remote users to log into networks, and control network processing and storage resources. This is achieved by mirroring the graphical interface of a remote computer.
When using RDP, all computing happens on the remote server. RDP has a low bandwidth load by only transmitting keystrokes, mouse clicks, and screen images.
Unlike VPN, RDP allows users to access applications and files hosted on any device, whenever they like, regardless of the connection type.
RDP's most notable advantage is the ability to access databases, network resources, and software apps without the crippling bandwidth demands of VPN. Since a much lower volume of data transmits through the connection, RDP is fantastic in situations when low bandwidth is used.
RDP also makes remote printing and scanning far easier thanks to the built-in utilities that tackle issues with the drivers as well as offering the additional convenience of automating jobs.
Remote Desktop Protocol also enables resource sharing, multiple display functionality, and the option to temporarily disconnect from remote desktops without having to log out of launched applications.
When comparing VPN vs RDP security, earlier versions of RDP suffered from some major issues. This encompassed risks that made RDP sessions susceptible to unauthorized use. However, modern versions of RDP provide greatly enhanced security protocols, moreover, data is never stored on the end user's device making it easier to meet ever-tightening compliance regulations.
Along with smart card authentication and basic encryption capabilities, newer Windows OS versions can identify users with or without authorization to access networks/systems via an RDP session. Microsoft also offers the ability to limit remote access to users based on network-level authentication.
---
VPN vs RDP: Which is right for you?
If your organization lacks bandwidth-intensive data, databases, line-of-business software, and only has limited printing and scanning requirements, then VPNs are usually the best option. VPNs will enable remote access to network resources without suffering from performance or security issues.
Alternatively, if your organization demands a wide range of processes, functionality, etc. that a VPN can't support, RDP is the better option for your needs.
Even though RDP requires more time and effort to install and configure than a VPN does, the RDP provides a much more comfortable and natural work environment for remote teams at the same time consuming less bandwidth and almost no on-site hardware.
RDP allows remote workers to operate exactly as they would if they were sitting at their workplace. Additionally, VPN can be a great addition to RDP maximizing security and functionality.