Remote Desktop gaming is an activity that allows a gamer to play games not supported or available on their physical device through a remote connection to a gaming server. With the proper setup and remote desktop gaming software, users can play their favorite game on a mobile device or computer from anywhere with an Internet connection.
A key component in this method of playing games is remote desktop software for gaming. The connectivity provided by this type of software solution enables a remote user to engage in real-time interaction with a game and other online participants.
We are going to look at some of the best remote desktop software for gaming that lets you play games with friends from around the world or in the next room without an Xbox or expensive gaming rig.
The Best Remote Gaming Software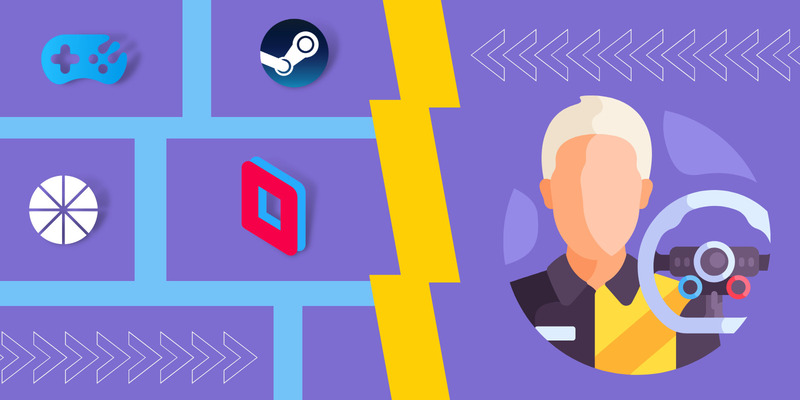 The following list is made up of some of the best and most popular software solutions for remote gaming. They offer different combinations of functionality and game availability and may be just what you're looking for to start or improve your remote gaming.
Parsec
Parsec is an all-purpose remote desktop solution that has been tried and proven to meet the rigorous standards of remote gamers. The tool allows you to connect to a gaming server from your mobile device with crystal clear HD video. Parsec is also suitable for implementing remote access in a business setting for those who occasionally put down their games.
The software offers 60 FPS speeds for gameplay with no lag or latency. You can play any multiplayer game with online friends located anywhere by simply sharing a link. An additional feature, the Parsec Arcade, offers new titles for you to try with players from around the world.
Features:
•

Keyboard, mouse, and gamepad support

•

Not limited to games, can fully control remote desktop

•

Encrypted peer-to-peer connections

•

Pressure & tilt sensitive drawing tablet support

•

Variety of pricing plans for personal and corporate use

•

4:4:4 color mode
Rainway
Rainway was a remote desktop gaming software that enabled users to play PC games on their favorite screen or the one they had handy at the moment. It was a free and proprietary video streaming platform that offered gamers the opportunity to run games on Windows 10 computers and access them from many different types of devices.
However, on October 26, 2022, founder Andrew Sampson announced the service was shutting down.
Steam Link
Steam Link is popular remote desktop gaming software that is free to download and install on your computer or mobile device. You can easily start a game on your machine and invite friends to join you remotely for a multiplayer gaming experience. Cross-platform play is available so everyone can be on the device of their choice while playing the game.
The Steam Store offers gamers a large selection of titles and many of the selections are free to play. The software enables you to play games developed for alternate operating systems on your device. You can enjoy Windows-based games on your Mac, Android, or iOS phone or tablet.
Features:
•

Share local multiplayer game with up to four players online

•

Whole Steam library is available for remote play

•

Only game is displayed to remotely connected users
| | |
| --- | --- |
| | |
| | Limited to Steam games only, does not provide remote control over other host applications or processes |
| Ability to play local multiplayer games with Steam Friends online | Direct network connection is required for personal remote gaming |
| Variety of platforms supported | |
| Supports many popular controllers as well as on-screen controls | |
Moonlight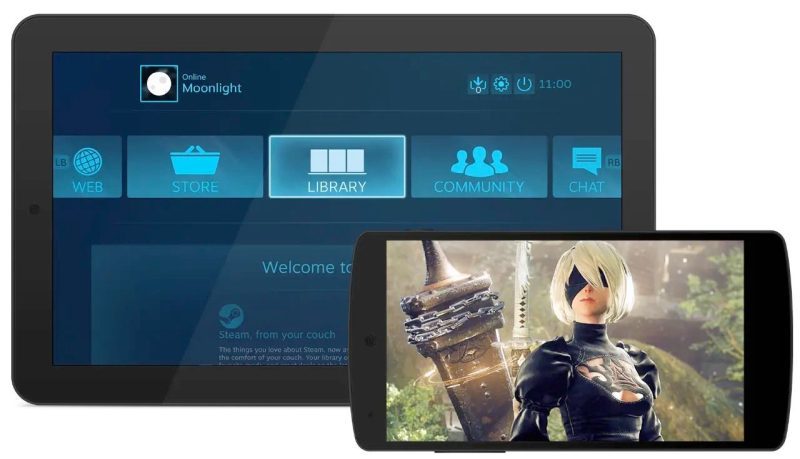 Moonlight, formerly known as Limelight, is an open source implementation of NVIDIA's GameStream protocol. The remote desktop gaming software enables users to play PC games hosted on a GameStream compatible computer remotely. It makes your collection of PC games available to you and your friends on virtually any device.
Moonlight supports up to 120 FPS and 4K videos on multiple client platforms. Gamers can play PC games on Android, iOS, Windows, Mac, and other operating systems including LG webOS TVs. The software is supported by a vibrant development community intent on keeping the product free for gamers everywhere.
We have highlighted free open solutions in our list of the best remote software for gaming. There are also commercial products available like Shadow that allow users to rent high-powered cloud machines they can use for remote gaming.
Features:
•

Support for 120 FPS streaming

•

Streams at up to 4K with HDR support

•

Variety of platforms supported
Other remote software useful for gaming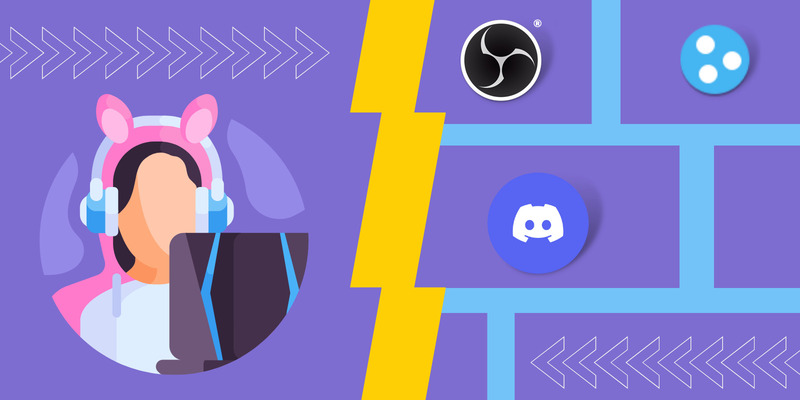 In addition to the software already discussed that is used to implement remote gaming, remote desktop software can serve other purposes to enhance the user experience. Following are a few suggestions for software solutions that gamers might want to check out.
Discord
Communicating with online competitors or teammates adds depth to a gaming session but can be difficult to successfully implement. Many gaming platforms do not prioritize interpersonal verbal communication, choosing to focus on graphics and gameplay. This can pose challenges when playing games where team members need to communicate to reach a common goal.
Discord offers a solution by enabling the creation of invitation-only chat rooms that can be used for any purpose, including conversing with fellow gamers. With Discord, a team can make split-second decisions that will help them defeat their opponents in a remote gaming session. The addition of Discord to your gaming setup can give your team a distinct advantage over your rivals.
Open Broadcaster Software
Open Broadcaster Software or OBS is a free open source solution designed to facilitate broadcasting a video stream from your computer. Many gamers like to stream their games for others to view, and OBS offers an excellent way to accomplish that task. The software runs on Windows, macOS, and Linux so you can stream your games from virtually any computing platform.
Extensive controls and settings let you customize the video stream. You can create professional-grade productions using scenes from your latest gaming session. If you want to display your prowess at your favorite game to the world, OBS provides you with a free and effective method of creating content.
Hamachi by LogMeIn
LogMeIn Hamachi by LogMeIn is a commercial virtual private network (VPN) service that lets users create and manage private networks on-demand. Local area networks (LANs) can be extended to VPNs for mobile workers or gamers with an easy to set up and manage process. Playing on a VPN can give gamers the sensation of being in the same room.
Small networks of five computers or less can use Hamachi for free with staggered pricing for larger numbers of machines. The service features web-based network management and embedded security using AES 256-bit encryption. You can provision and deploy software to new computers without visiting them and the software can run in the background in unattended mode.
What is remote desktop gaming
"Games as a service" are becoming increasingly popular with game companies and publishers. And remote desktop gaming is their most recent iteration. In this type of service, the game itself runs on remote hardware, while the user gets to control and view the gameplay as a stream on their PC.
This mode of playing comes with its own benefits and drawbacks. The main advantage is that the user doesn't have to purchase gaming hardware. On the flip side, remote gaming is highly dependent on internet latency and bandwidth.
How does the software for remote desktop gaming work?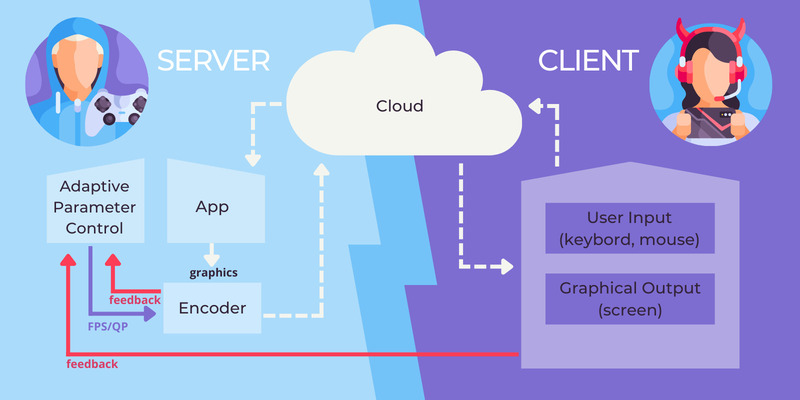 Remote desktop gaming requires the combination of several pieces of hardware and software. Each component plays an important role in the overall remote gaming experience.
The gaming server
This is the computer that will run the games. It should be as powerful as possible and contain a high-powered GPU video card. As the foundation of a remote gaming setup, this machine has to be capable of handling the workload of game performance and streaming the graphics to remote users.
A robust Internet connection
A consistently fast and stable Internet connection is necessary to provide the low cloud gaming latency required for remote desktop gaming. A poorly performing network that exhibits latency will result in an inferior gaming experience. Wired connections from server to network are recommended if possible to attain the fastest and most reliable speeds.
A mobile device or desktop client
The beauty of remote desktop gaming is that you can connect to the gaming server using a wide variety of methods. You can use a desktop or laptop computer running desktop client software as well as a mobile device such as your phone. The device only needs to be capable of handling the demands of receiving the video stream. If you watch videos on the device, it will work for gaming.
Streaming software
The streaming software installed on both the gaming server and the remote device impacts the quality of the gaming experience. You may need to adjust some settings to get the proper throughput and some experimentation may be required when setting up a remote gaming system.
Remote desktop software for gaming
The final piece of the setup is the remote gaming software you choose to use. The rest of this article talks about software solutions that facilitate remote PC and mobile device gaming.
The Current and Future State of Remote Gaming
According to data provided by Newzoo and VentureBeat, the market value of cloud gaming stood at $1.571bn in 2021, which is an impressive sum – for instance, EA's net worth was valued at $11.11bn in 2020. The growth was explosive – more than tenfold over a short span of 2 years. The massive value, combined with backing by major corporations, including Google, puts remote desktop for gaming in a secure, promising position.
It is likely to continue its rapid growth in the coming years, possibly reaching $6.5bn in market value by 2024. The field will benefit from network quality and availability improvements, which would result from newer network technologies (5G, 6G, Starlink, Google Fiber). They might serve to alleviate some of the current flaws in remote gameplay.
Impact on Game Development
Gaming executives have expressed their opinions. According to a survey by EY, they consider some aspects of gaming via remote desktop to be more impactful than others. The primary factor is cross-platform play, with high-resolution mobile play taking the second place. Less value is assigned to enhanced user experience (obviously not the case with the current services), added utility for everyday devices, and continuous game updates (already achieved with the GaaS model).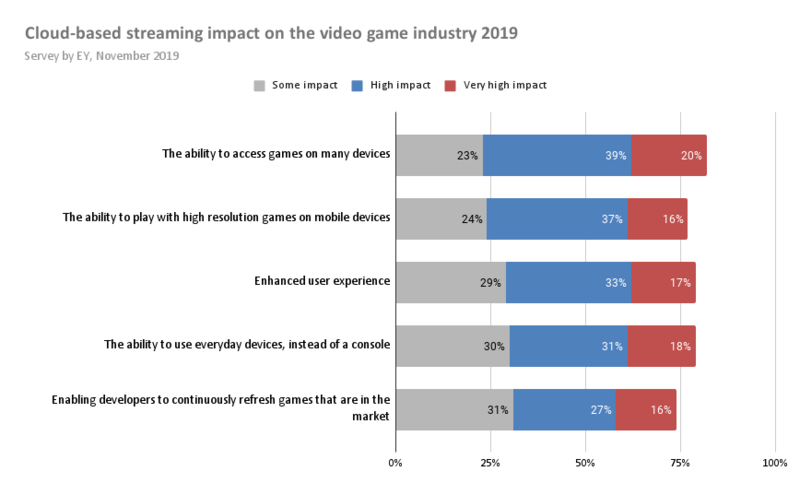 Conclusion
Advances in video streaming and networking technology enable gamers to enjoy themselves and interact with friends and competitors from any location. Remote desktop software for gaming also makes it possible for anyone to play games that were only previously accessible using a physical computer or expensive dedicated gaming console. Remote gaming software brings gaming to a new audience by letting users connect to a gaming server over a network from the device of their choice.
We have shown you some of the best remote gaming software solutions as well as tools that can be used to create a more enjoyable and immersive online gaming experience. Through their use, anyone can participate in the world of online gaming without spending a lot of money.