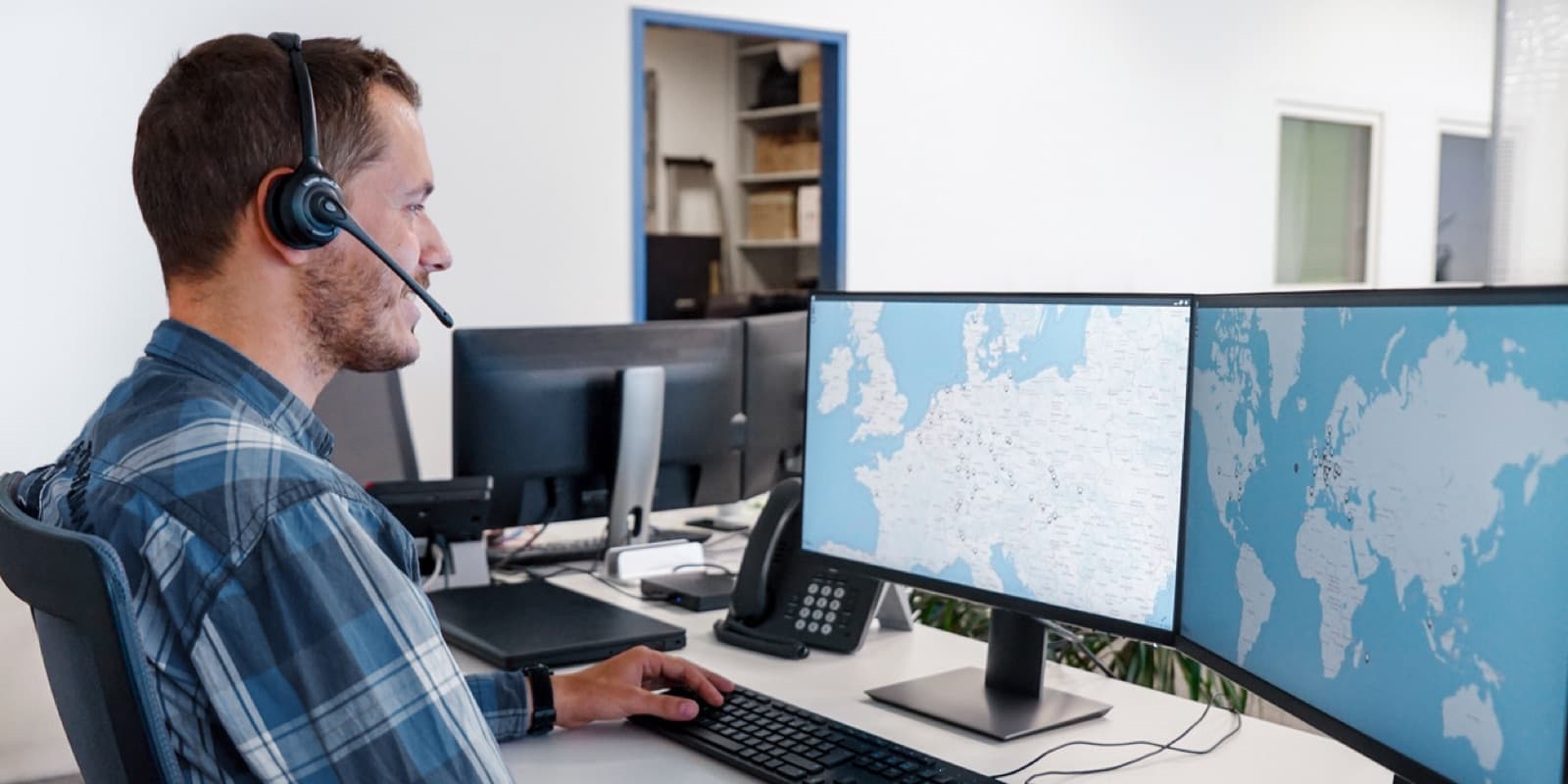 Mac Remote Access Software: A Step-By-Step Remote Access Software Mac Guide
There may be times when users need to access their Mac desktops remotely. Whether they're across town, or halfway around the globe, accessing their MacOS remotely should be easy and efficient.
For many years, the solution was a rotating mix of remote access software for Mac that pierced through complex network barriers, and allowed users remote access to distant desktops.
Nowadays, all you need is high-quality Mac remote access software.
Modern remote desktop access software for MacOS supports file transferring, audio inputs/outputs, and remote peripheral access (to name a few).
In this article, we'll discuss the best options for remotely accessing your Mac.
For example, remote computer access software Mac-users may wish to try out RDP software tools like SplashTop, LogMeIn, or TeamViewer. While the decision is ultimately up to each user's unique needs regarding the best remote access software for Mac (TeamViewer, LogMeIn, GoToMyPC, Anydesk, SplashTop- and many more- are excellent options with a plethora of features), we've provided a native method for this task.
How To Allow A Remote Computer To Access Your Mac
When users need to allow remote access to their Mac, they must perform the following steps. For those who allow remote login, use Secure Shell (SSH) to log in to your Mac from another computer.
Remote Desktop Access Software Mac Remote Login Setup
Setting up remote access software for a Mac can be done in just a few simple steps, and we've provided an easy step-by-step guide to help users get started.
Step 1: From the Mac desktop, open the Apple menu and select "System Preferences"
Step 2: Click "Sharing", then hit "Remote Login"
Step 3: Click the checkbox beside "Remote Login" (choosing Remote Login enables the secure service FTP (sftp) as well)
Step 4: Specify which users have login privileges by selecting one of the options below:
All users:

Any of your computer's users (and anyone on your network) have login privileges;

Only these users:

Only the users you specify have login privileges (add them by clicking the "Add" button);

Users & Groups

encompasses anyone who uses your Mac;

Network Users and Network Groups

include anyone on your network (such as LAN, internet, etc).
Login To Your Mac From Another Computer
From the client machine

open the Terminal app (if it's a Mac) or an SSH client
Enter the ssh command and hit "Return"
The general format of the ssh command is:

ssh username@IPAddress

Type your password, and hit "Return"
Open the "Remote Login" pane from "Sharing Preferences" if the username and IP address of the Mac computer is unknown. Users can locate the username and IP address below the "Remote Login: On" indicator.
Remote Desktop Access Software Mac - Microsoft Remote Desktop for Mac
As one of the best free remote access software for Mac, we'll walk you through another easy step-by-step guide to help users implement this fantastic remote computer access software for Mac. Microsoft Remote Desktop is a cross-compatible solution, which means it enables remote access software Mac to PC capabilities.
Step 1: From a Mac, complete installation of the Microsoft Remote Desktop app (from the Mac App Store) to connect with a remote computer
Step 2: After successful installation, run the app and grant any and all required permissions
Step 3: Click "Add PC" (shown below), then the name and IP address of the PC you want to access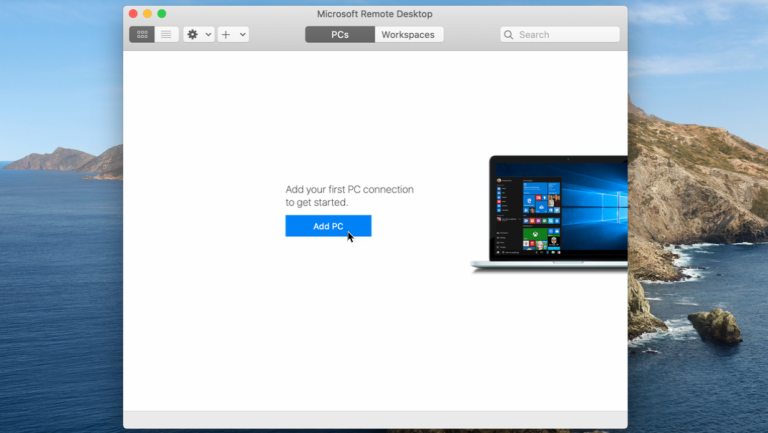 Please note: Zoho Assist is another great free remote access assistant software for Mac that's worth checking out, too. The Zoho Assist app can also be found in the Apple store.
This remote mac access software requires a fully qualified domain name if the PC's name is used. For situations involving individual PCs, ".local" should be added to the end of the PC name.
Regarding User Accounts, choose between the "Ask when required" option, or entering a username and password (which will eliminate the need to enter your credentials each and every time). Hit "Add" when the configuration is to your liking.
From the Home screen, double-click the Remote Session icon. If the message: "certificate couldn't be verified" appears, hit "Continue". Users will immediately connect to the remote PC over their network connection (LAN, WAN, WiFi, Ethernet, Internet, etc.)
Scroll to the top of the screen to reveal the remote desktop app menu. Under the "Window menu", users can change the window size, as well as close the connection.
When Do You Need Mac Remote Access Software
There are a plethora of scenarios where deployment of remote access software for Mac computers (like Anydesk and GoToMyPC) comes in handy. Implementing remote access software for Windows and Mac, Linux (and even platforms like iOS) improves a remote team's ability to function efficiently, and communicate.
The best remote access software for Mac (as well as for Windows, Linux, and iOS), can support a surprising variety of industries, and offers innovative solutions for the post-COVID work evolution. Below, we'll cover three common use cases for RDP Mac software, and why it's important.
Classroom Management
Remote access software for Mac (free or otherwise) provides many opportunities for interactive classroom management. For example, allowing instructors to oversee their students' project work with screen sharing, helping educators ensure their students utilize the proper tools. Additionally, presenters can also lock all screens simultaneously, allowing them to regain the attention of their class.
Network Maintenance
Administrators have the ability to perform maintenance on multiple computers at once, as well as configure scheduled network shutdowns during the holidays. Additionally, Mac client startup disks can be configured for diagnostic or troubleshooting situations while the deployment of software throughout the entire network is conducted.
Virtual Support
Support departments have the ability to answer colleague or customer inquiries simply by using remote access software for Mac to log into computers on their network. They can see exactly what they're dealing with, resolve the problem, or provide advice on how to move forward. Host computers can even share their screens, send messages- or communicate via chat tools.