How to Access a Mac Remotely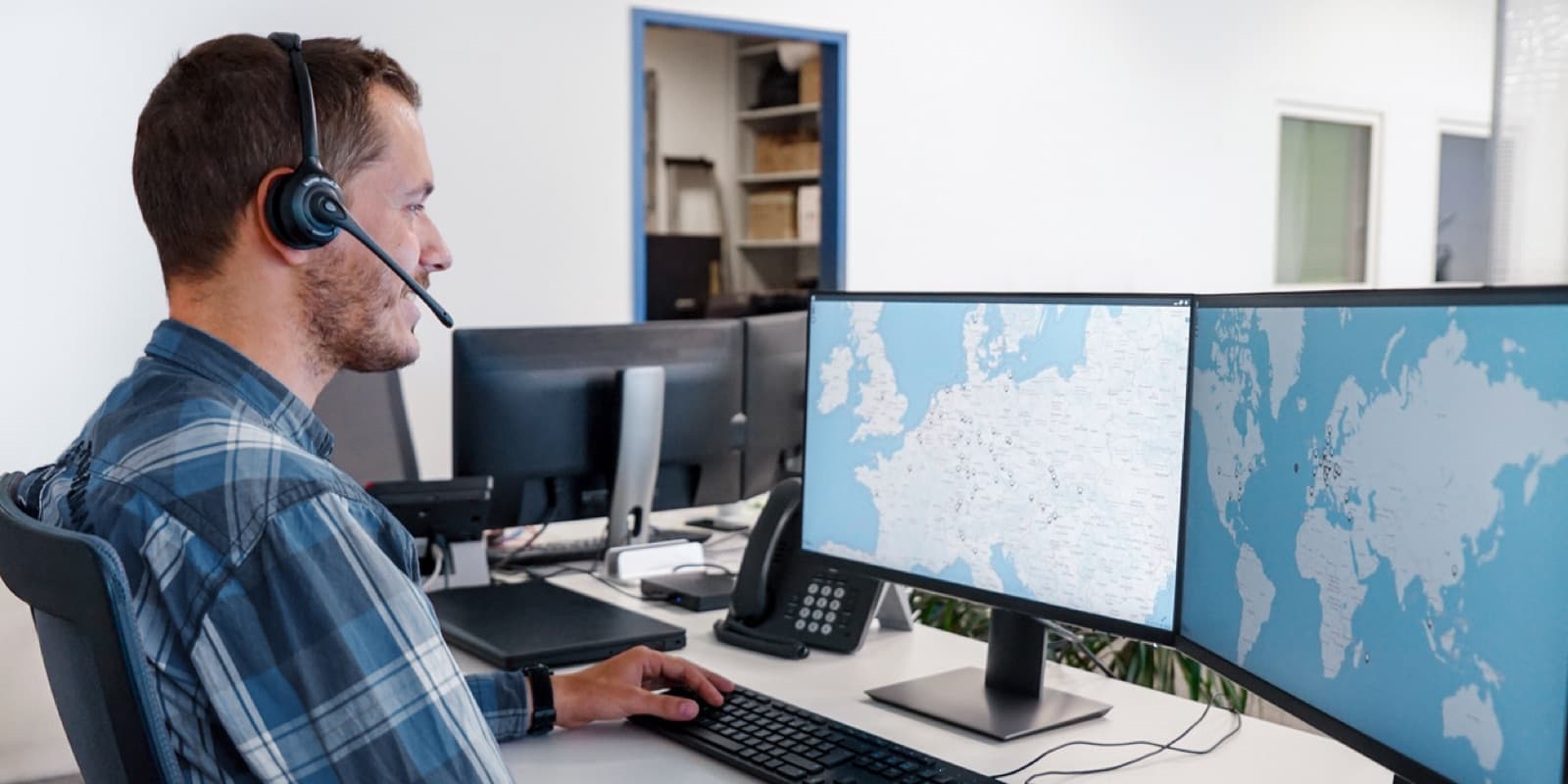 Remotely connecting to macOS computers from a Windows desktop or laptop and iOS devices like an iPhone or iPad allows you to access and control your Mac workstation from anywhere. From this article, you will learn all the different ways you can use to safely access your Mac over a distance and choose one that suits your needs the most.
How to access a Mac remotely with Remote Login
Remote Login is a built-in macOS service that allows remotely connecting to Mac from different Mac devices using SSH (Secure Shell Protocol) or SFTP (SSH File Transfer Protocol). Keep reading to find out what you need to do to enable this feature on your device:
Seting up Remote Login
Go to

Apple Menu > System Settings

.
In the sidebar, click

General

, then scroll down to find

Sharing

.
Tick the box next to the

Remote Login

service to turn it on, then tick the "Allow full disk access for remote users" checkbox, if needed.

Use the bullet list to specify if you want to allow remote access for all users in your local network or only the specific ones.

Copy the ssh username@hostname command and pass it to the other devices that will access your Mac remotely:
Safety precautions
By allowing remote access to Mac via Remote Login, you are making your device less secure. Here are some of the measures you may take to control Mac remotely without compromising your system and data safety:
➤

"Strong" passwords:

it's strongly recommended to never use any easy-to-guess passwords like your date of birth, kid's name, etc. Use an automatically generated password instead and only store them in secure locations like Keychain Access or iCloud Keychain.
➤

Passkeys:

use Touch ID and Face ID to log into your Mac account on mobile devices.
➤

Guest accounts:

whenever you are letting someone else use your device, set up a separate user account or a guest account to prevent them from accessing your personal data.
➤

Hot corners:

set up one of four hot corners to Lock Screen and use it every time you leave your device unattended.
➤

Admin privileges:

set up your account as the only administrator for your device and limit all the other accounts' ability to install and remove software and change settings.
➤

FileVault:

for any sensitive data, use FileVault encryption so no one else can read or copy your data without your permission.
Using Mac Remote Management
Remote Management is a macOS feature you can use to allow remote access to your device via Microsoft Remote Desktop client for Mac or a third-party RDP client app. It can be of good service for those looking for a way to operate an office MacBook workstation from home or get emergency assistance from your company's tech team.
Here is what you need to do to enable Remote Management on your device:
Go to

Apple Menu > System Settings

.
In the sidebar, click

General

, then scroll down to find

Sharing

.
Tick the box next to the

Remote Management

service to turn it on and specify the level of access allowed in the authorized remote access section:

Choose who you want to allow access from the menu:
Setting up Mac Remote Desktop
Apple Remote Desktop (ARD) is a paid add-on app that allows you to control multiple computers remotely over a network to exchange files, install updates, run apps, schedule automated tasks, etc. Basically, Remote Desktop Apple is a Mac alternative to a popular Microsoft Remote Desktop Protocol client for Windows.
Here are the basics of how to use Apple Remote Desktop:
Download Remote Desktop from the App Store and follow the setup assistant to install it on your device:

If you have a

Task Server

, enter its address and click Continue.

Install the Remote Desktop client app on all your computers (it's already pre-installed on macOS ones).

Use

Scanner

to find and add all the client machines from your Bonjour domain that need Apple remote access.
Note: You can't use Apple Remote Desktop app on your iPad or iPhone as there is no mobile version at the moment/ Install the Microsoft Remote Desktop client for iOS instead.
Control another Mac remotely with Screen Sharing
Mac's built-in Screen Sharing feature allows you to access a Mac from another computer on the same network. It will be especially useful to those looking for an easy way to connect two computers that use the same iCloud account.
Here is how to access Mac via screen sharing:
Go to

Apple Menu > System Settings > Sharing

and tick the checkbox (shown below) to enable

Screen Sharing

:

Specify who can and cannot access your Mac under the "Allow access for" section and write down your Mac's IP address:

Now, on the other Mac, go to

Finder > Go > Connect to Server

and type the IP address into the respective text box.
Request the connection via

Permissions

.
Connecting to a Mac from Windows
Let's have a look at the native method of accessing Mac from PC, which can be specifically helpful for those who want to run Mac-exclusive alls on a Windows machine. But remember that after using this method you'll be granted access to the Home folder only. To make other folders visible from a Windows machine, you will need to give specific access permission.
Here is what you need to do for connecting PC to Mac over network:
Set up file sharing on your Mac and pass the computer's name and password to your Windows machine.
On the Windows PC, go to

File Explorer > Network

.

Double-click the Mac you want to connect to and use the name and password to log into your user account.
Connect Mac from a non-Mac over network
Here is how to remotely connect to another Mac with a non-Mac device. While the process is still very simple, there are some steps users will need to handle differently.
On your macOS device:
Go to

System Preferences > Sharing > Computer Settings:

Enter a password to allow VNC Viewer to control the screen and click "OK":
Specify user access privileged from the "Allow access for" section;
Write down the IP address of your Mac;
On the other device:
Type the IP address of your Mac into the VNC app:
Note: You can remotely access your Mac from iPads, iPhones, Windows, or Linux computers as long as the app is installed.
On the Authentification tab, log in using the password you've already created.
Hit

Connect

(as shown below):
FAQ
What's the difference between Screen Sharing, Remote Management, and Remote Login?
Screen Sharing allows users of other computers to remotely view and control this computer. It is based on the VNC (Virtual Network Computing) protocol.
Remote Management gives other users full access to the computer using Apple Remote Desktop.
Remote Login lets users of other computers access this computer using SSH and SFTP.

How to establish remote access to Mac not on same network?
You can access your Mac over the Internet is possible with a VNC client or an Internet-based remote desktop app. Both machines must have a static IP address, which isn't offered by many home Internet connections.
How can I remote control my Mac if it's not turned on?
Similar to Windows and Linux PCs, Mac computers can be awakened or turned on remotely. Mac computers have multiple sleep modes that can be configured to accept Wake On Lan (WOL). Users can even make this work over the Internet.
Those without a set up WOL can't remotely access a Mac unless it's already on/awake.