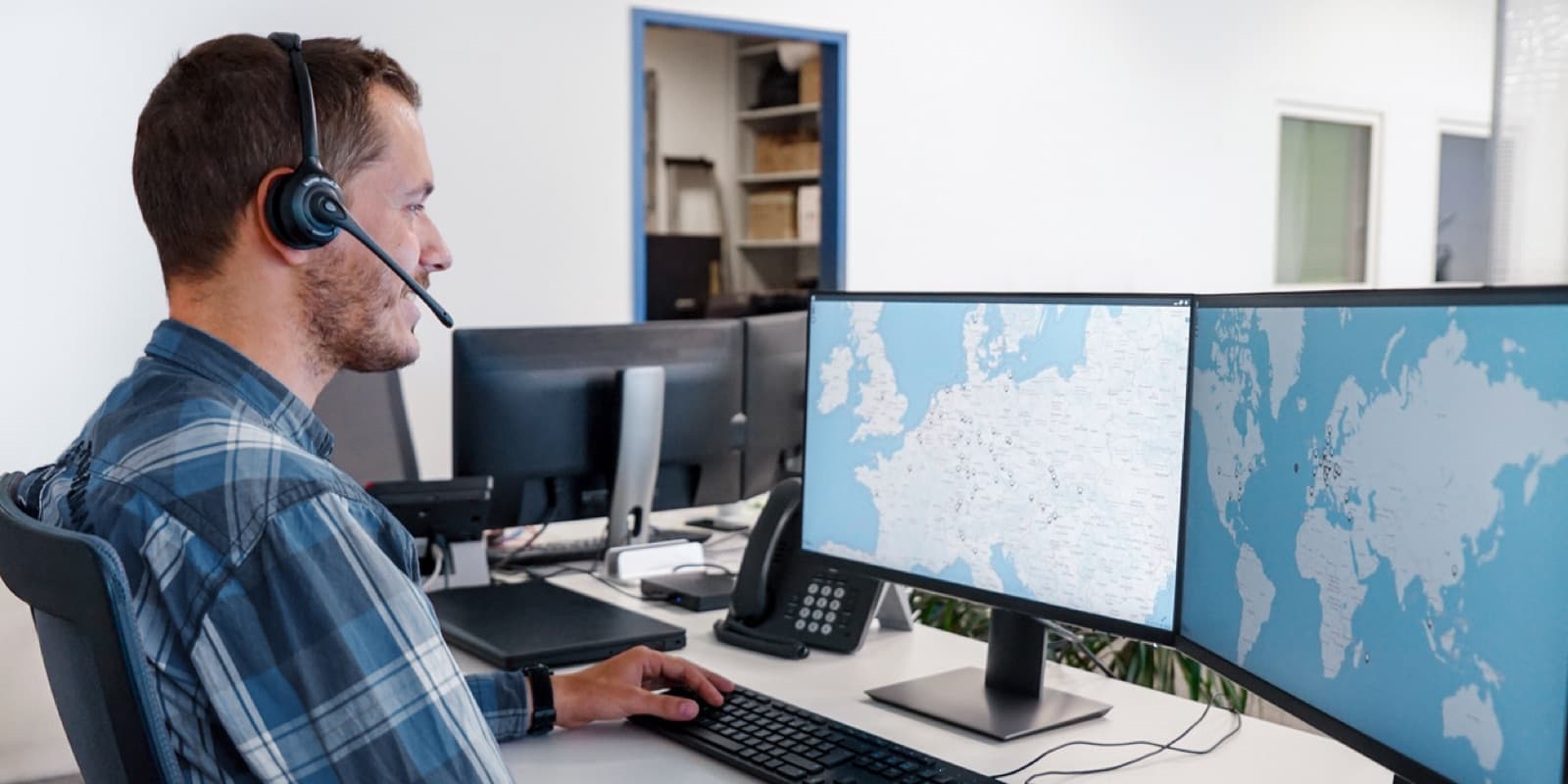 TOP-4 Open Source Remote Support Software
Nowadays, the vast majority of professionals work from home. Remote support software have become an integral part of remote work. As trends continue, it's likely this will be a permanent transition for most companies, and remote support software open source tools (like RDP over WAN, LAN- and other network connections) will be commonplace in the workforce.
Apache Guacamole
Let us introduce you to the open source remote support software: Apache Guacamole. Apache Guacamole is a remote desktop gateway tool that doesn't require a client, and supports VNC, SSH, and RDP protocols. It's classified as clientless since plugins/clients aren't required.
After a server has Guacamole installed, users can access desktops via web browsers (thanks to HTML5 of this open source, web based remote support software).
Notable Pros
•

Access Computers Anytime, Anywhere


Being an HTML5 web app, Guacamole allows you to access your computer because it's not bound by a particular location or device. As long as users can access a web browser, they'll have remote device access capabilities.
•

Your Desktop Stays In A Cloud


A desktop does not need to physically exist when accessed via Guacamole. Users can combine Guacamole's convenience and cloud-computing flexibility as long as their desktop OS and Guacamole are hosted in the cloud.
•

Open Source And Totally Free


A wonderful aspect of Guacamole is that it's open source and totally free- forever. Licensed under Apache License, Guacamole Version 2.0 is maintained consistently by a community of devs- because these developers utilize Guacamole to access their personal development environments.
Remote Utilities
Let's discuss the remote support open source software: Remote Utilities. Ideal for personal and commercial use (available for iOS, Linux- and even offers "Remote Utilities Viewer" for MacOS as a beta), Remote Utilities is a reliable on-site remote desktop app. After a successful installation, Remote Utilities Viewer permits admin systems to connect with numerous host systems at once.
Notable features are: File transfering and sharing, remote print, remote desktop sharing, real-time chat, and remote session recording.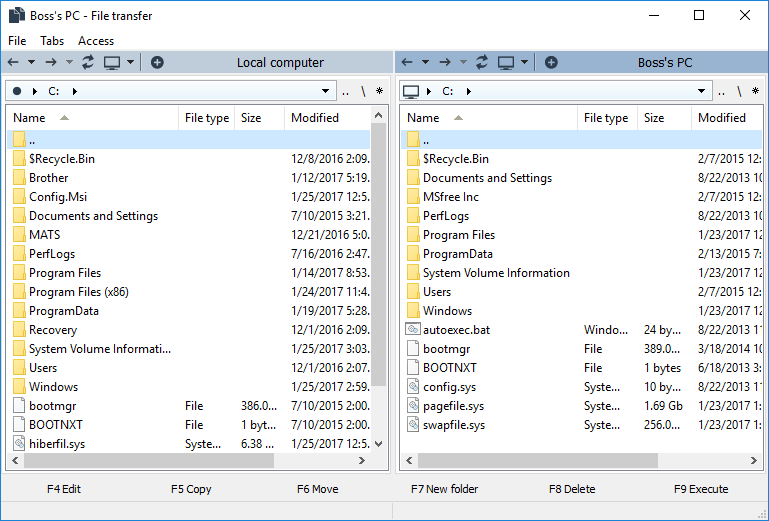 Remote Utilities file transferring between connected computer systems.
Key Remote Utilities Advantages:
• To ensure remote access security, files transferred between connected machines are encrypted.
• Screen recording mode allows users to take screenshots of remote desktops during regular intervals. During remote desktop sessions, record high-def video to use for later.
• Exchange text and video messages between remote users with the multi-user chat function. Feel free to send direct messages to a specific user, or broadcast your message to multiple people.
• Print documents from remote machine to local printers with the remote printing feature.
Cost To Upgrade: Remote Utilities provides a free license key either per user or per company. With the free key, users can access/control up to 10 remote computers at once. For additional devices, one-time paid subscriptions begin at $29.00.
TightVNC
Supporting Windows and Unix, TightVNC is a remote IT support software open source tool. Utilizing a remote framebuffer (RFB) protocol, it lets users access and host remote desktop sessions.
Notable features include: screen sharing, file sharing, and video mirroring.
Please note: while not currently available for iOS, it is compatible with MacOS and Linux applications.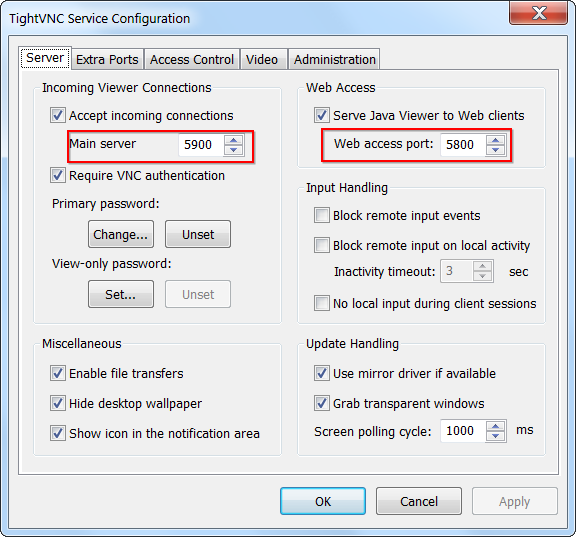 Key Advantages Of the app:
• Upload local systems files to remote servers (or vice versa).
• The app utilizes 2 remote access passwords: 1 for "read-only", and the other for "full access". Pending on the type of password used, the software either permits or rejects keyboard/mouse access to the remote machine.
• Picture quality is optimized by TightVNC's encoding mechanism, which assists when internet connections are slow or inconsistent.
• Windows and Java users have the option to resize remote desktops to function on smaller screen sizes. Zooming into specific areas of the desktop is also available.
Cost To Upgrade: There is 0 cost to upgrade, as the software is free and always available for download.
UltraVNC
UltraVNC is an open source remote desktop app utilizing Virtual Network Computing (VNC). VNC is an RFB protocol that enables the setup of remote desktop sessions.
The system giving access to it's desktop needs the VNC server app running to establish remote PC accessibility. Simultaneously, the device requesting access to the remote machine needs the VNC client app running, as well.
Notable features: file transferring, remote support, and screen sharing.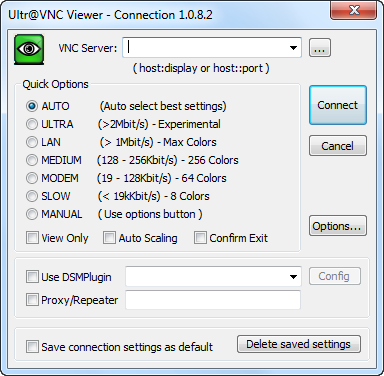 The Advantages Of this remote support software:
• DiskStation Manager (DSM) encryption secures any and all exchanges between admin and client systems.
• Offers an embedded text chat tool, enabling easy communication between multiple connected system users. During screen updates (and additional system activities) chat boxes are collapsible.
• Single Click remote client module allows users to transfer files/folders between the admin and client systems. Larger files are compressed prior to transference.
• Thanks to RFB protocol, UltraVNC is compatible with alternative VNC tools, providing users with cross-platform remote session setup.
Who needs open source remote desktop software?
For those managing remote teams (whether experienced or beginner), your team should be able to work from home without struggling with tech issues. Remote desktop accessibility must be an available, reliable, and productive tool that ensures your team's task-management capabilities aren't hindered… and this can be accomplished with open source remote IT support software.
Remote tech support software open source options are incredibly important to remote teams, as it ensures troubleshooting and administrative tasks can be managed regardless of the distance between technician and client machine.
Remote support software (like TeamViewer, Zoho or LogmeIn), help your IT department access off-site employee devices, and troubleshoot problems remotely. This flexibility provides great ROI.
Remote desktop setup costs way less than standard, on-site desktops… and offers multiple network options like LAN and WAN. Because all devices run via virtual servers, users don't need to pay for physical servers (or their maintenance). Conveniently, numerous commercial remote support software (TeamViewer, AnyDesk and the other options we'll mention below, for example) are widely available.
While reliability and functionality is assured, users must be ready for the monetary expense. Once installation of the open source software for remote support is complete, the aforementioned software supports small businesses in managing their remote tasks, but every application has limitations.
Even though open-source remote desktop software isn't slated to receive the same level of functionality as commercial, it's still a fantastic solution for small businesses.
Useful tips to pick up the best remote support software open source
This article provides detailed insight into three free remote desktop software options. When selecting open source remote desktop support software that is ideal for your business, we recommend the following steps:
• Consult with your IT professionals to understand exactly what remote access features they need. Check to see if these desired features are included with the free version.
• Speak with vendors before making an investment to learn about any hidden charges that haven't been displayed on their product sites.
• Check the reviews for the remote software tools you're most interested in. Look for things like: performance, feature variety, user-friendliness, and anything else your business might need to know.