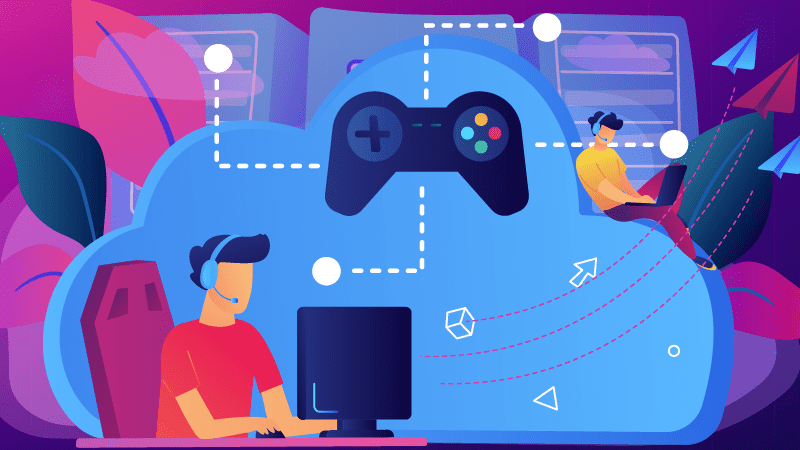 What is remote desktop gaming, is it really that good as it sounds?
"Games as a service" are becoming increasingly popular with game companies and publishers. And remote desktop gaming is their most recent iteration. In this type of service, the game itself runs on remote hardware, while the user gets to control and view the gameplay as a stream on their PC.
This mode of playing comes with its own benefits and drawbacks. The main advantage is that the user doesn't have to purchase gaming hardware. On the flip side, remote gaming is highly dependent on internet latency and bandwidth. Here's everything we know about the trends, pitfalls, and prominent actors in gaming over remote desktop.
The Current State of Remote Gaming
According to data provided by Newzoo and VentureBeat, the market value of cloud gaming stood at $1.571bn in 2021, which is an impressive sum – for instance, EA's net worth was valued at $11.11bn in 2020. The growth was explosive – more than tenfold over a short span of 2 years. The massive value, combined with backing by major corporations, including Google, puts remote desktop for gaming in a secure, promising position.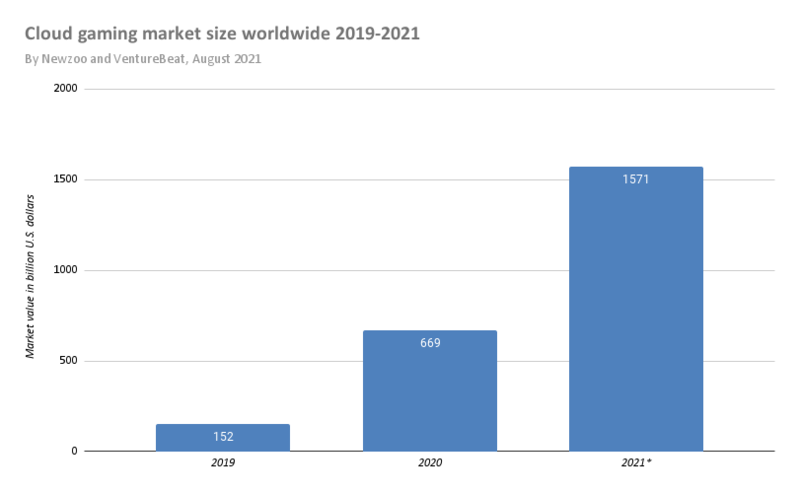 How Remote Desktop Gaming Works From The Hardware Side
When gaming via remote desktop, the players access a remote data center that runs the games and converts the visual output to a video stream. Player input is also sent over the Internet. The centers contain massive racks of servers, outfitted with gaming hardware, and powerful GPUs in particular. A streaming company can bring the hardware up to date in bulk, without needing to design or distribute new consoles and PC parts.
In essence, players' hardware doesn't need to go through intensive rendering or processing – with most of it being done remotely, they only need to decode and render the stream, much like a YouTube video. Hence, high-requirement games become playable on a wider range of devices, from tablets to laptops. This is how cloud gaming works from server and architecture standpoint.
Of course, not every company can afford to stream flawlessly. Save for a few outliers – mostly giants like Google and Amazon – there's lag, latency, choppiness, and other issues that can ruin the experience of gaming on remote desktop.
How to Play Games on Remote Desktop
There are 2 predominant types of remote gaming.
Parsec, Vortex, Paperspace, and similar services let you interact with a remote desktop, which allows you to install any games you want, copy files, backup saves, and do other similar things. This way is slower to start, due to the need to upload and install any given game.
Other platforms – among them Stadia, xCloud, and PlayStation Now – only let you play, and no other access is permitted. Games come pre-installed and fully set up on these services, and all you need to do is start them up.
Either way, you'll need a good connection. 10 to 15 Mbps will be needed for most platforms, with some requiring even more, such as xCloud (20 Mbps). Moreover, it has to be stable – any net jitter will carry over to your gameplay.
Outside of that, all you need is an HD streaming-capable device and a corresponding app. For instance, Stadia can run in Chrome Browser, but a specialized app will be needed most of the time.
Lack of Low Latency and Other Issues of Gaming Over Remote Desktop
Remote gaming has strict network requirements. Any interruption or jitter will cause the game to skip, and every millisecond of ping makes your reactions a little bit slower. These problems can vary depending on the game, your location, the streaming service, the Internet provider, etc. In other words, it's rather inconsistent.
Low-latency remote desktop gaming is currently an unexplored niche. Some general measures can reduce your ping, but there's only so low you can go, due to the physical limitations of internet networks. Google is experimenting with predictive algorithms for Stadia at the moment. Very little is known or certain.
But that's not all. There are other issues – for starters, despite the marketing pitch, not every device is supplied with the right software to connect to these services. It's possible in theory, but in practice, it's a work in progress. Speaking of availability, titles need to be optimized and tested for network play, so there's a limited library at the moment. And if you already have one of the games, you'll still have to pay a second time.
Finally, there's the issue of game ownership. If the game is up on the cloud, you can't download it, can't play it offline, can't copy your save files or mod it. Once the service is down, the games are gone forever. If remote desktop connection for gaming becomes the norm, what happens to game preservation? Nothing good, that's for sure.
Remote Desktop Gaming Solutions
At the moment, several remote gaming giants dominate the market. These cloud gaming services include:
Parsec – mainly positioned as a work-oriented remote desktop service. Parsec requires you to host games (or other apps) on your own desktop. Alternatively, you can use it to access servers on Amazon or Paperspace. With its low latency, the service is pretty handy, but it won't help you if your hardware is insufficient for gaming purposes.
GeForce Now – an Nvidia service that has its roots in Nvidia Shield. Clients are now available across all mobile devices, desktops, and even WebOS-based Smart TVs. Has a limited library of free games, others may be purchased. A massive library overall, with more than 1000 games.
Google Stadia – runs under Chromium on PCs and Macs; has dedicated apps on mobile devices and Smart/Android TVs. The library is rather small, consisting of 250+ games, mostly paid. An optional hardware controller can connect directly to Stadia servers, leading to input lag reduction.
Amazon Luna – cross-platform, with the exception of Linux. Powered by Amazon Web Services (decent coverage as a result). Has a minuscule library of 50 games. On the positive side, they can all be accessed for free.
xCloud – a complementary service to XBox Game Pass Ultimate. Currently not fully cross-platform (lacks a macOS app). 250+ freely-accessible games.
Other minor contenders include Vortex, Paperspace, and Rainway. Overall, remote gaming is catching up to major subscription services when it comes to customers, with GeForce Now being the top contender.
Impact on Game Development
Gaming executives have expressed their opinions. According to a survey by EY, they consider some aspects of gaming via remote desktop to be more impactful than others. The primary factor is cross-platform play, with high-resolution mobile play taking the second place. Less value is assigned to enhanced user experience (obviously not the case with the current services), added utility for everyday devices, and continuous game updates (already achieved with the GaaS model).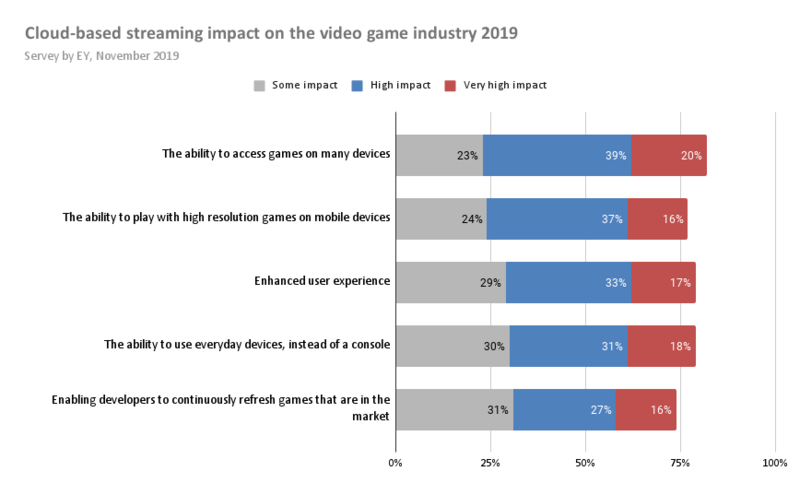 The Future of Remote Desktop Connection for Gaming
Based on data from Newzoo, remote desktop gaming is likely to continue its rapid growth in the coming years, possibly reaching $6.5bn in market value by 2024. The field will benefit from network quality and availability improvements, which would result from newer network technologies (5G, 6G, Starlink, Google Fiber). They might serve to alleviate some of the current flaws in remote gameplay.
Conclusion
Even in its current state, gaming over remote desktop is gaining popularity, both with users and with tech companies. There are plenty of problems to iron out, such as limited game libraries and input delay. But, once that's done, hardware-free gaming is sure to find a massive audience, and become commonplace. Not to mention, a permanent rent-based model will always be more popular with game companies and publishers, as opposed to one-time purchases. The landscape of the video game industry will experience severe change, no matter the outcome. The technology itself is significant enough, whether it's a success or a failure.