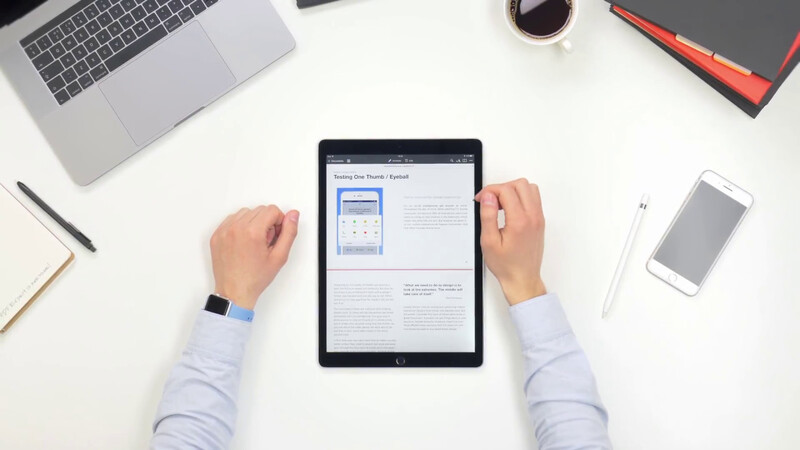 How to remotely control an iPad from an iPhone, Mac, or PC
Giving customers a sense that their problem is your priority should be the goal of every service center. Issues can get resolved promptly with the technical team directly accessing the customer's mobile device. The ability of a technician to remotely control an iPad from an iPhone can streamline a customer's interaction with an iOS support group.
The article below provides an easy step-by-step guide that will teach you how to control an iPad from an iPhone, another iPad, or a computer running macOS or Windows. Whether you are part of a professional technical support team or want to be able to help a family member, controlling an iPad with an iPhone is an essential part of resolving the problem effectively and efficiently.
Solution 1: Switch Control
Apple introduced Switch Control with iOS 7 and it is fully supported by iOS 15. This function enables users to remotely control an iPad from an iPhone. It was designed to assist people with disabilities and makes it possible for anyone to control an iOS device remotely.
Please note: All devices participating in the remote session must share an Apple ID account and a network.
From iOS devices
This guide provides step-by-step instructions on how to control an iPad from an iPhone remotely. The process also works with other iOS devices such as iPhones and iPods. This remote access capacity provides owners of iOS devices a great deal of convenience and lets them access their equipment from any location.
Step 1:

Ensure both devices participating in the remote access session are logged into the same Apple ID account and WiFi network;



Step 2:

While operating the device that will remotely control the iPad, open

Settings

;



Step 3:

Choose

Accessibility

;

Step 4:

Set the Switch Control function to

ON

.
Now it's time to set up a new "switch"
Step 1:

Choose Switches from the

Switch Control

;



Step 2:

Choose

"Add New Switch"

;

Step 3:

Use your new switch to navigate the Switch Control menu to select

Device

;



Step 4:

Click on

"Use Other Device"

;



Step 5:

Locate the desired iPad device;



Step 6:

Click

Connect

.
Now users can freely control their iPad devices remotely, enjoying a great deal of flexibility and convenience.
How to remotely control iPad from Mac
Now let's discuss
"how to setup remote desktop on iPad with a Mac computer"
.
The good news is, the setup configuration is just as easy, and has the same network and accounting requirements!
Step 1:

Make sure both participating devices are using the same Apple ID and WiFi network;

Step 2:

Navigate as follows:

Apple Menu -> System Preferences-> Accessibility

;



Step 3:

Just like before, change the Switch Control from off to on;

Step 4:

Click

"Enable Switch Control"

;

Step 5:

Go to the

Switch Control Home

section;

Step 6:

Choose

Devices

;



Step 7:

Locate the iPad you want to remotely access and click on it;

Step 8:

Hit

Connect

.
Solution 2: 3rd-party Apps
Another method of accessing an iPad device from iPhone, macOS or PC remotely is by using 3rd-party apps. These apps all furnish basic remote access but offer varying additional features. Many products like SplashTop and TeamViewer are on the market and provide unique feature sets.
Remote access tools are differentiated by price, user interface, and extended functionality. If the app supports screen mirroring, you can access your iPad from a PC as well as from another iOS device.
IT technicians and Administrators alike utilize remote support applications to solve customer issues by taking control of the customer's device remotely.
The most consistent remote access software features usually include:
• Remote access
• Remote control over a desktop
• Screenshots
• Screen sharing
• File sharing
• Chat support
• Multi-monitor navigation
Below we've listed several of our favorite remote access software tools. These apps are selected because of their ease of use, reliability, and compatibility with iOS devices. We've also prepared a detailed review of the best software to control an iPad remotely.
• HelpWire
• ZohoAssist
• ISL Light
• TeamViewer
• AnyDesk
How to remote support iPad using the 3rd-party tools?
The steps below are fairly consistent for each of the above options we've listed. While there may be a minor deviation from app to app, the basics are the same:
Step 1:

Ensure the desktop and the iPad have downloaded the required app;



Step 2:

Send an invitation to the iPad via the app;



Step 3:

Wait for the remote iPad to accept the invitation;



Step 4:

Choose

Start Session

from the desktop side.
That's it, your customer support team should now be able to access, manage, control, and resolve end-user issues remotely.
Solution 3: VNC Server
The last way to remote control an iPad using an internet connection is with a VNC server (like Veency.) The downside to using a VNC is that it requires jailbreaking the iPad—a process that becomes harder and harder with each new and improved generation of iOS device.
Additionally, newer iOS versions aren't supported by VNC software. While still an option, it's definitely not the most appealing one.
---