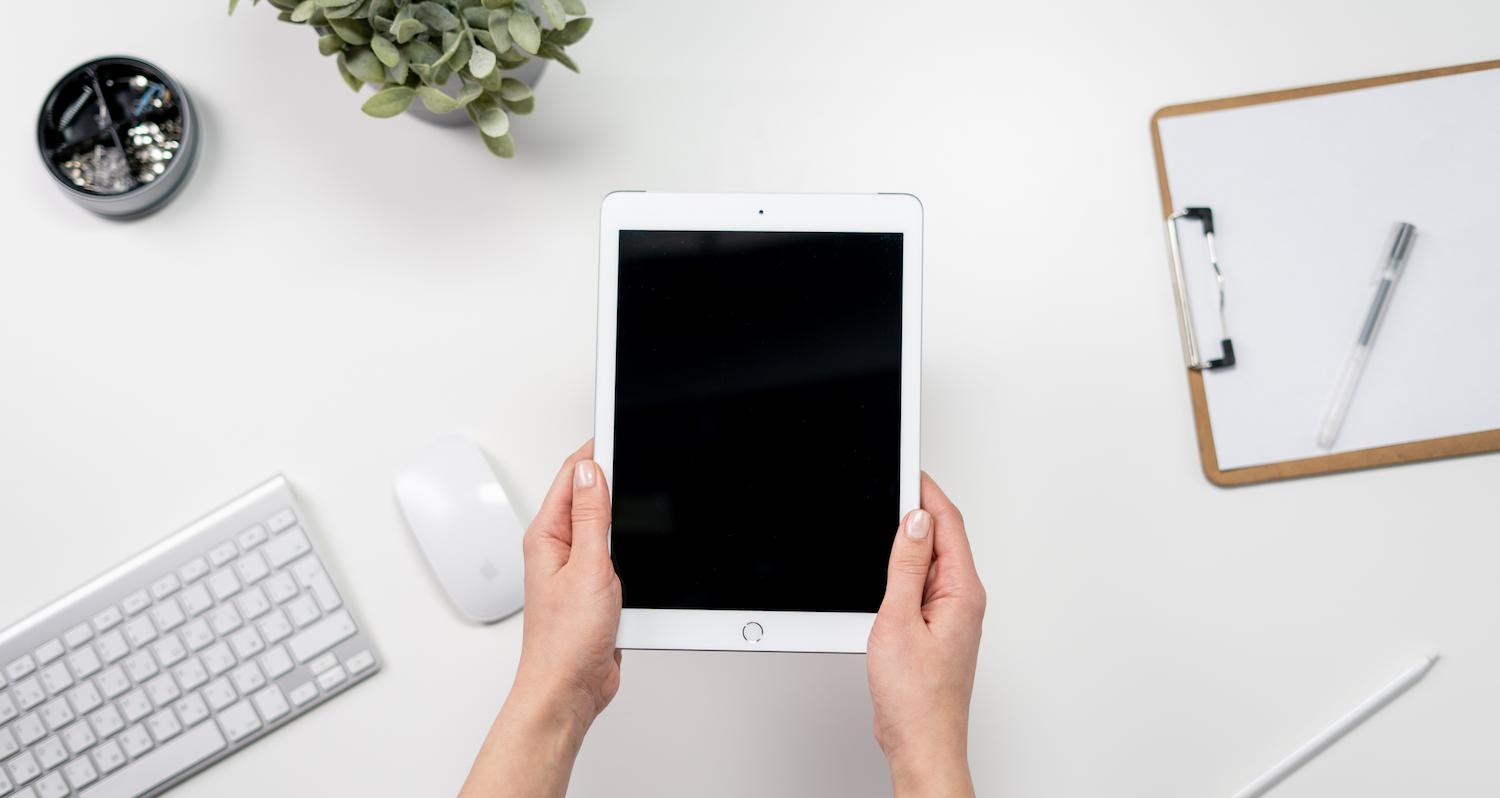 Best Remote Desktop Apps for iPad
Remote desktop applications allow users to connect, view, and communicate remotely with computers.
Various desktop applications let you remotely connect your PC and iPad. The download size, pricing structure, and app features vary among these available applications. Below there are 9 best remote desktop apps for iPad in 2023.
1. Chrome Remote Desktop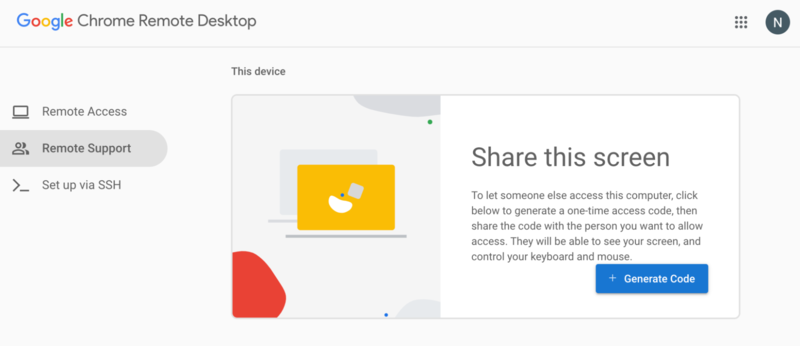 Chrome Remote Desktop is a remote desktop application for iPad and iPhones. It's an effective software program that easily connects to your work or home computer.
Chrome remote desktop is built on Google's secure infrastructure, giving you a security guarantee regarding your activities on the app. Chrome Remote Desktop is free and doesn't have a payment plan.
| | |
| --- | --- |
| | |
| It is a simple software application to use. | Chrome remote desktop cannot handle multiple sessions at a time. |
| It's a free-to-download software application. | You have to switch to the Chrome browser before using the program. |
| Easy to set up on any device. | It doesn't support a built-in chat for communication. |
| It is secured with automatic data encryption that keeps all your activities safe. | |
2. AnyDesk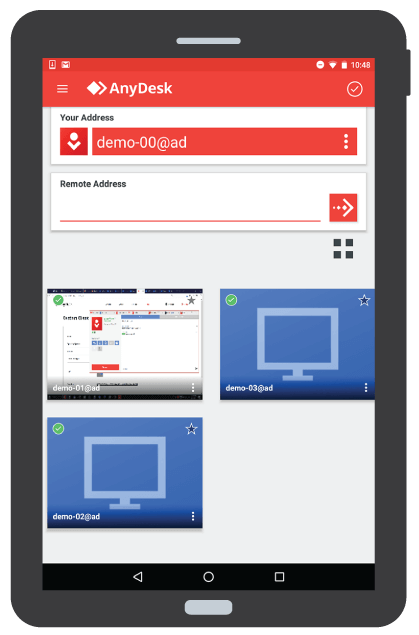 Anydesk remote desktop software. Source: AnyDesk
AnyDesk is definitely one of the most popular remote desktop apps for iPad that doesn't require admin access or registration before being used. It possesses many features that make remote desktop usage less difficult. This remote desktop software has several functions, such as printing papers, transferring files, and virtually restarting your computer from an iPad. Anydesk is free for personal use.
Pricing plans
The pricing plan for AnyDesk remote desktop app for iPad or iPhone includes essentials at $9.90 per month and professionals at $19.90 per month. This software application also offers users a custom plan based on their requests.
| | |
| --- | --- |
| | |
| It is very reliable and fast. | Due to its web-based nature, it is often inconvenient for users. |
| It provides a great user experience with its reliability and ease of use. | Loss of connection and error pop-ups often occur. |
| It has a fast connection speed to your computer and iPad. | Lags are often noticed during sessions. |
3. VNC Viewer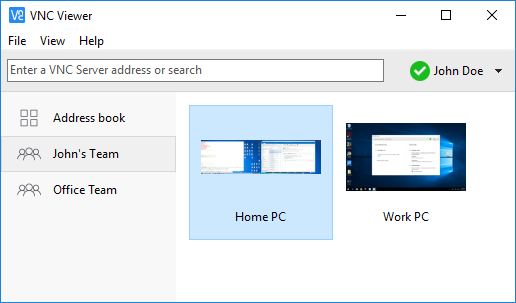 RealVNC remote desktop. Source: RealVNC
RealVNC remote desktop application provides instant and effective remote access to your Windows, Linux, Mac computers or mobile devices anywhere in the world. Thanks to this remote desktop app for iPad, you experience the same luxury of controlling your keyboard and mouse as if they were in front of you. To effectively use this software application, you must first download the app on both your computer and your iPad or iPhone.
Pricing plans
For professional device access, the VNC Viewer price starts at $3.39 per remote machine per month. Additionally, it starts at $4.59 per remote PC per month for businesses. Also, there is a starting monthly fee of $16.99 for each named technician providing expert immediate support.
| | |
| --- | --- |
| | |
| VNC Viewer provides users with end-to-end encryption during every session. | This software application takes an excessive amount of bandwidth every session. |
| This remote desktop supports file sharing and makes sending or retrieving files seamlessly convenient. | As a remote desktop application, VNC Viewer frequently lags. |
| Additionally, it offers real-time chat so technicians can communicate with users during a session and provide better support. | It only allows you to utilize programs installed on the remote computer. |
4. LogMeIn Rescue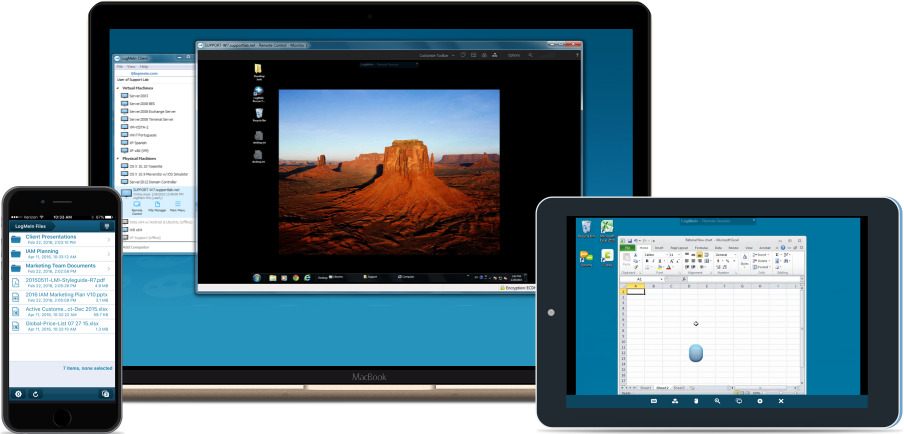 :LogMeIn remote desktop for iPad. Source: LogMeIn
LogMeIn is a purpose-driven remote desktop application with top-notch features that provide users with high-quality ease of use. Support organizations, call centers, and help desks vastly use this software application. This remote desktop application supports the connection of iPads and iPhones as an external device from your computer. It is also well-equipped with a cloud-based solution, which reduces the cost of hardware, software, or infrastructure.
Pricing plans
Mobile support add-on is available for $37.50 per month.
This software costs $349.99 per year for the pro package for individuals with access to up to two computers and $839.99 per year for power users with access to five computers.
| | |
| --- | --- |
| | |
| Lets you print documents using your iPad even if your computer and printer are at home. | This remote desktop application for iPad does not support file transfer during remote sessions. |
| It provides its users with 1TB of file storage which can be accessed from any device. | The service is a bit pricey for the average user. |
| It saves and manages all your passwords across all your devices to make logging in less tasking. | |
| LogMeIn can also seamlessly give you access to your most frequent programs' websites. | |
5. Splashtop Personal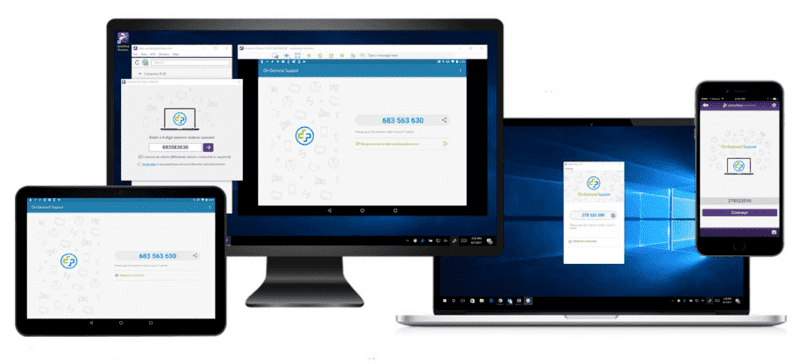 Splashtop remote desktop. Source: Splashtop
With the help of your iPad, this remote desktop application virtually grants access to up to five personal or office computers. It is a piece of software available for free on your home network for personal use. This software program comes with tools for altering PDF files, local surfing, and playing games with lots of visuals, among other things. If you're looking for an affordable solution, Splashtop is a perfect example of the best iPad remote desktop app.
Pricing plans
The anywhere access pack and productivity pack are two subscription tiers for this program, costing $4.99 per month. For additional services like priority live technical support, remote printing, and group licensing, you can get Splashtop Business Access.
| | |
| --- | --- |
| | |
| It guarantees standard and security compliance. | It sometimes needs a reboot due to connection issues or lags. |
| All your remote desktop features are always made available for you to maintain productivity. | There are frequent issues with screen alignment or fitting. |
| Any computer can be easily accessed from any other device remotely. | It only supports one remote user on a device via the software per session. |
6. TeamViewer
To bolster your productivity, you can use this TeamViewer to link your iPad to your computer from anywhere in the world. Thanks to this remote desktop app, your iPad can easily connect to any device, including headless servers.
Pricing plans
The TeamViewer app has a range of price options. These are the remote access package, which starts at $24.90, and the business package, which costs $50.90. The premium package costs $102.90, while the corporate package costs $206.90.
| | |
| --- | --- |
| | |
| You can add up to 25 members and also conduct online training from your iPad using TeamViewer. | It is quite expensive to buy. |
| There is a 100% guarantee on accessing your remote computers and servers all the time. | It does not allow fast file transfer. |
| It is free to use if used as a non-commercial remote desktop application. | It doesn't support the use of full-screen and high-resolution screens. |
7. Jump Desktop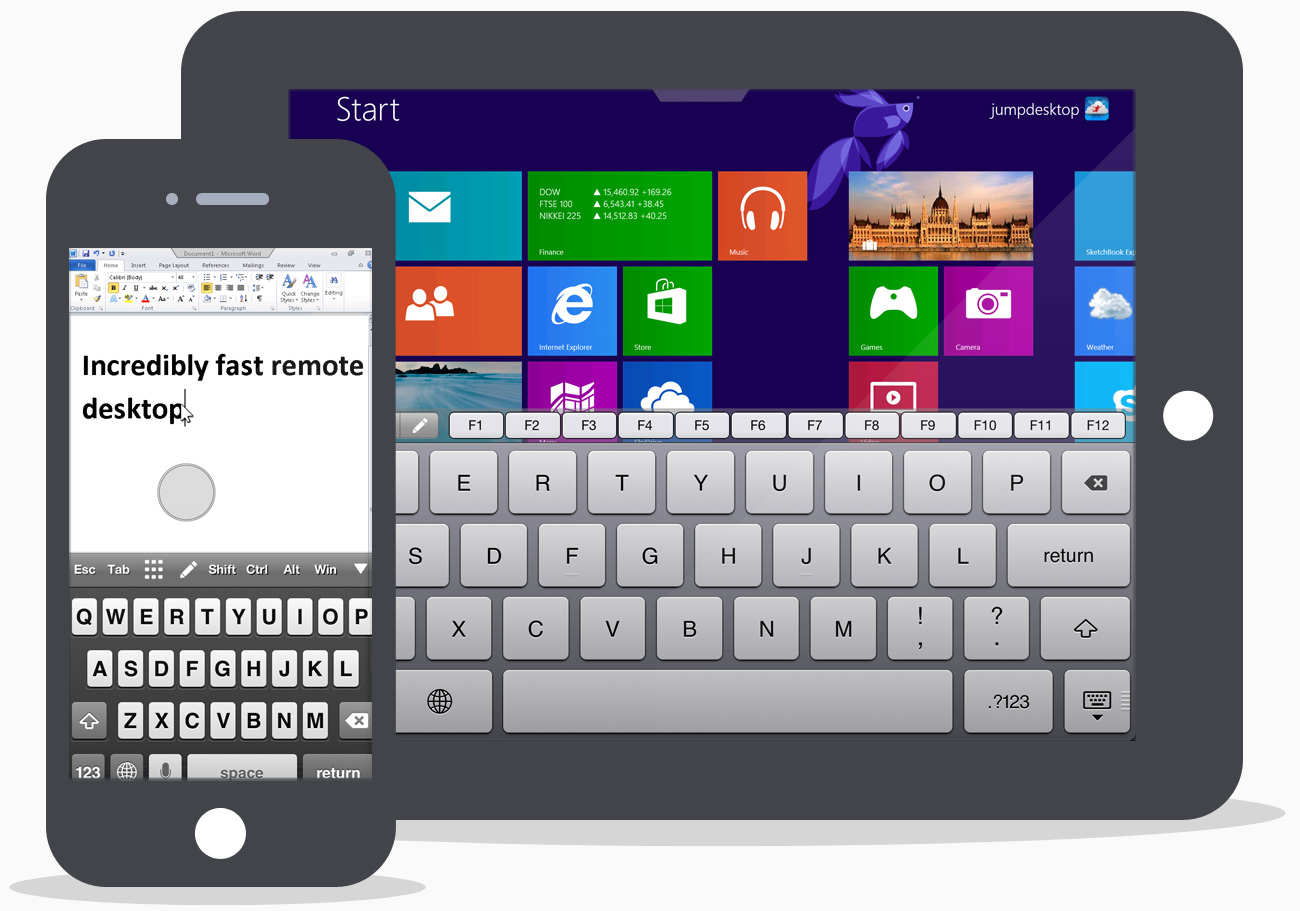 Jump Desktop software. Source: Jump Desktop
With Jump Desktop you can connect to your computer from an iPad and share it with your group using this cloud-based remote desktop software. In addition, you can divide your team into distinct groups and give each set of computers access.
Pricing plans
It only requires inviting your team, adding the computers, and choosing who is authorized to access it. Finally, Jump Desktop costs $7.99 for pro and $15.99 for the business, according to the team.
| | |
| --- | --- |
| | |
| Synchronizing iCloud is possible using this remote desktop software. | Remote printing is not supported in this software program. |
| It is very compatible with VNC. | It often has security issues. |
| It possesses a large storage and backup. | The software often experiences data liabilities and version problems. |
| It grants its users free access as regards authorization. | |
8. Parallels Access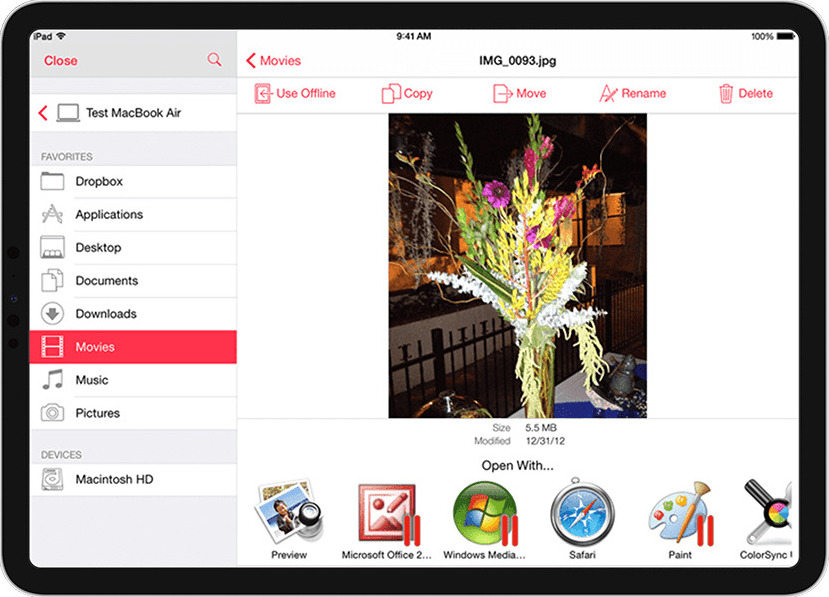 Parallels Access remote desktop. Source: Parallels
Parallels Access is one of the best remote desktop apps for iPad, that performs various tasks like managing your files virtually, sharing files with friends, accessing your files in the cloud, storing your files locally, and accessing files on remote computers.
Pricing plans
There are different pricing plans for this software application. These include $49.99 for Parallels Desktop 16, $49.99 for parallels desktop pro edition, $79.99 for parallels desktop, $99 for parallels desktop pro edition, and $99.99 for parallels desktop business edition.
| | |
| --- | --- |
| | |
| It allows easy back and forth between operating systems. | It's a power tasking app hence it drains the battery of your computer or iPad device. |
| It supports the running of Windows on MacBook computers. | It frequently causes overheating of your devices. |
| You can customize it to your preference. | It is a high-cost software application. |
9. GoToMyPC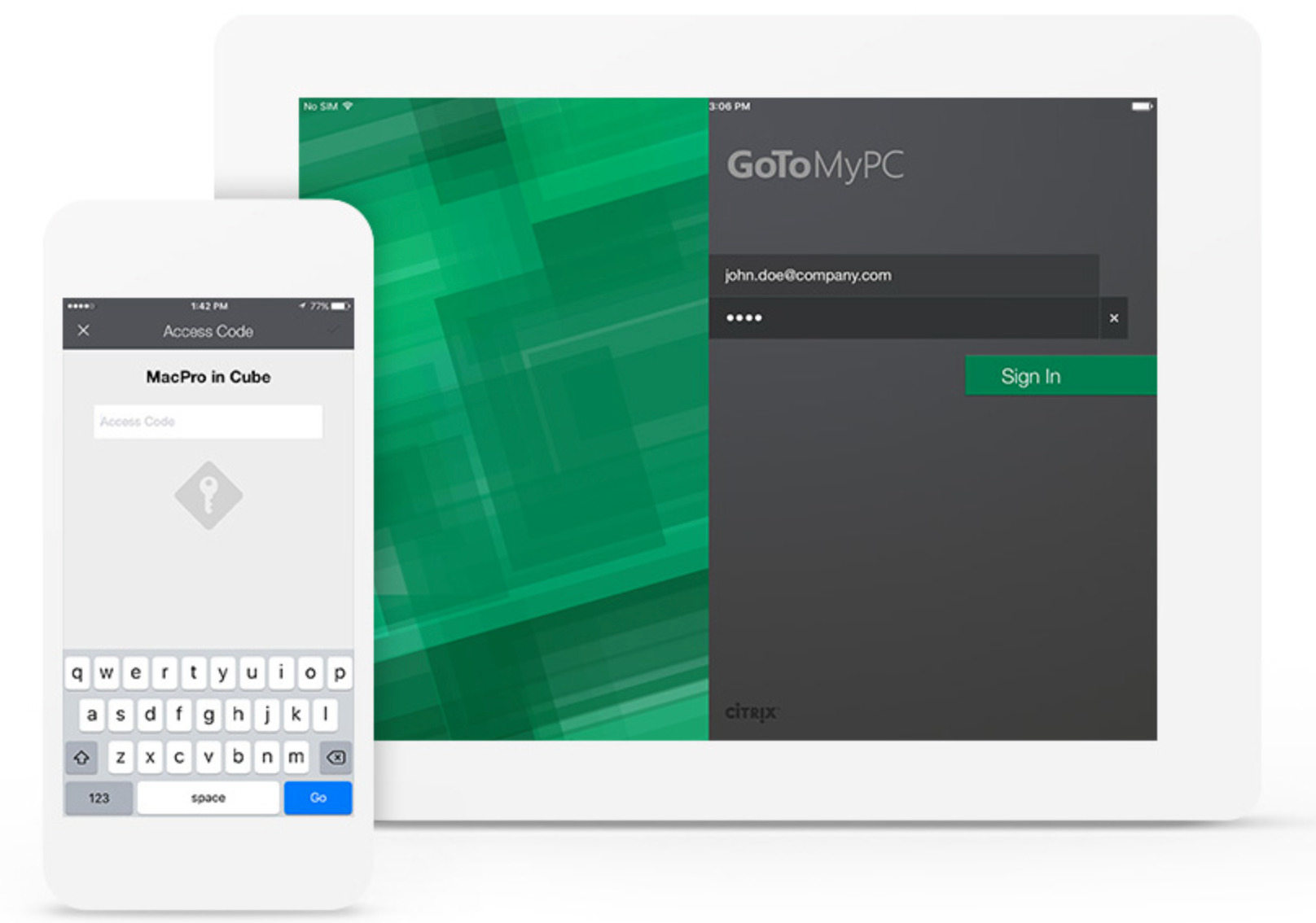 GoToMyPC software. Source: GoToMyPC
GoToMyPC is a remote desktop app for iPad that helps users connect their mobile devices to their home computers. This software application delivers fast connection between devices. In addition, its features, such as end-to-end security and automatic quick setup, help bolster productivity and user experience.
Pricing plans
This remote desktop software offers three pricing plans to its users. The personal plan for one user and computer goes for $35.00 per month, while the pro plan for small teams is $33.00 per month. Finally, the corporate plan for large teams costs $28.00 per month.
Frequently Asked Questions
The current best free remote app for iPad is Splashtop Personal. It is among Apple's top 25 best-selling apps of all time and has also ranked #1 in more than 30 countries worldwide. This software application makes a remote desktop connection across your iPad and computer seamless.
Chrome Remote Desktop is available for iOS. You first have to ensure your computer has an updated Google Chrome with the remote desktop extension installed alongside it. Finally, you'd need to log into your Google account and verify permissions and the type of setup you'd prefer for your remote connection.
Firstly, you must download the remote desktop app from your Apple App store. After installing the remote desktop app, you have to navigate to the top-right corner of the app and tap the plus button to choose the
ADD PC
option.
Afterward, enter the IP Address of the computer you want to pair with in the
PC Name
section. Then, proceed to set up the remote desktop to your preferred settings.