Guide to IoT Smart Home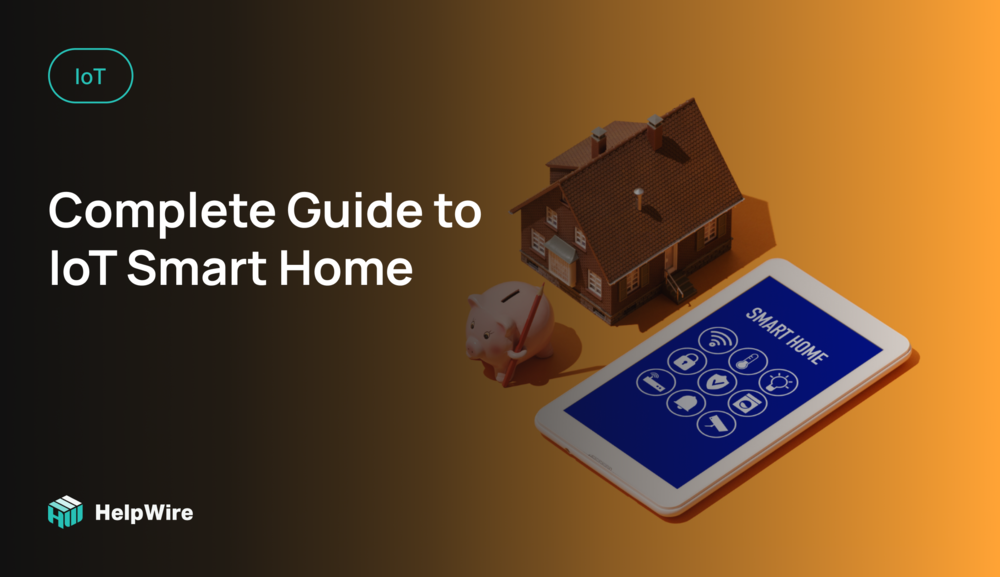 The Internet of Things (IoT) has been recently making waves in all aspects of our lives as the internet once did.
This is especially since one of the most widely-used applications of IoT, the smart home concept, came knocking on our doors. Devices started working together to make our homes more comfortable and easier to navigate. But what exactly is the role that IoT plays in operating smart homes?
This article will talk about how the Internet of Things technology revolutionized the smart home concept as well as the gadgets that make up this digital ecosystem.
Role of IoT in Smart Home Concept
A smart home is a household with internet-connected appliances you can remotely control using a tablet or smartphone. It uses smart devices such as smart TVs, smart thermostats, air conditioners, and even a robot vacuum. They are then connected together in a single network, through either hardwired or wireless systems like Zigbee, Wi-Fi, Bluetooth, and NFC, among others.
Using the Internet of Things (IoT) technology, your smart appliances can communicate and share real time data with each other. This allows the devices to perform scheduled and automated tasks.
IoT home gadgets bounce data back and forth with the use of sensors, learning and processing your patterns to automatically adjust themselves to your comfort. Some smart home Internet of Things applications are automatic light switches, burglar alarms, and voice-activated sound systems.
IoT Applications in the Smart Home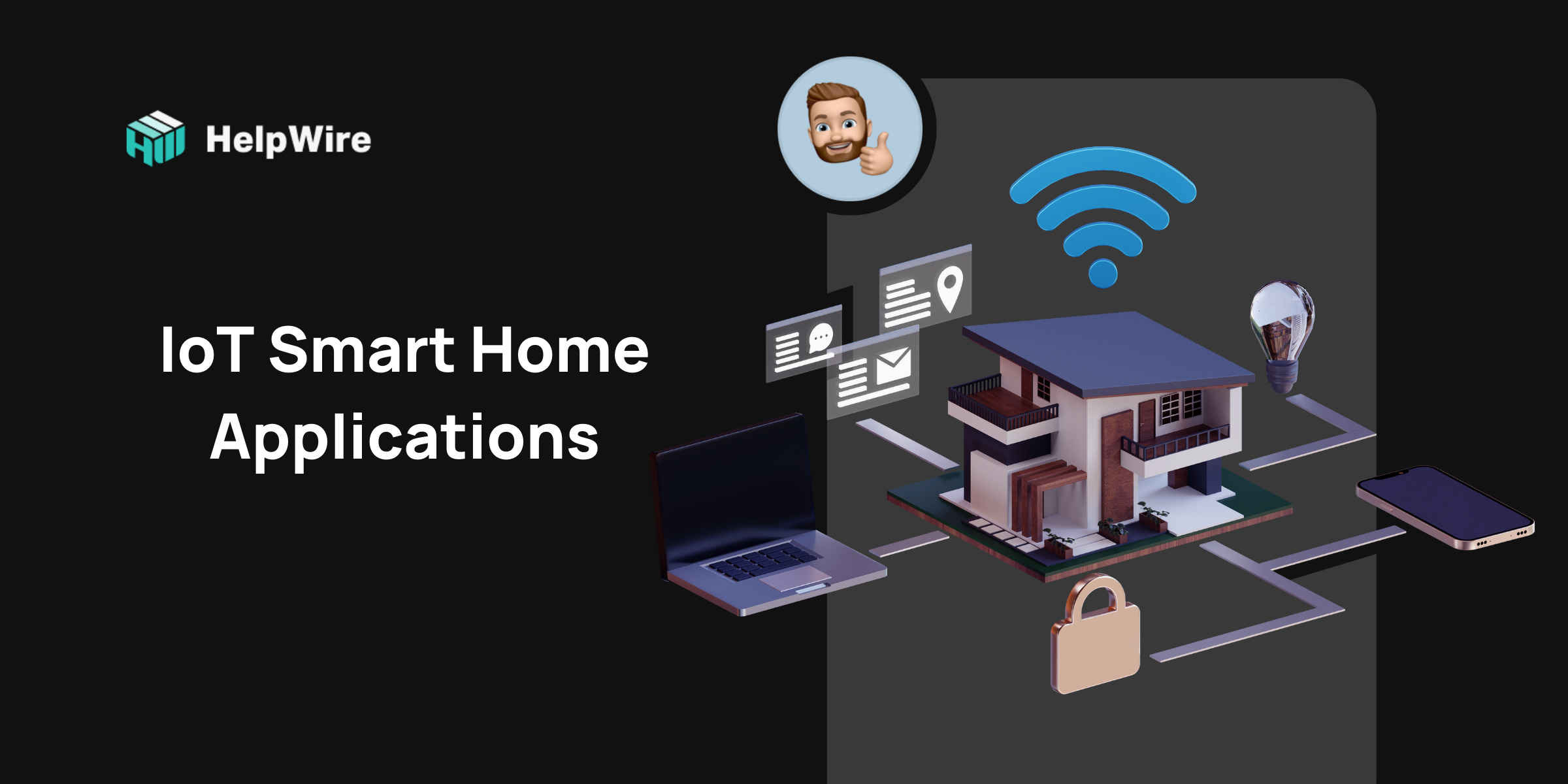 The smart home industry does not come short of innovative IoT devices for home that solves household inconveniences and eliminates some menial tasks while saving time and electricity. Some of these gadgets are specially developed to cater to specific branches of IoT smart homes:
Electricity
Every electric appliance in your home can now be turned or replaced by a smart device: from smart lighting, smart TVs, and air conditioners to vacuum cleaners and even coffee machines.
Once integrated into your home ecosystem, you'll be able to control and program the software to automatically turn on or off when you leave, make your coffee every 7 in the morning, or perform any other available actions when certain conditions are met.
Climate
Smart thermostats and fans are useful for busy people who want to come home to a warm place in the winter or who want to warm up their houses before they get back from work.
Home internet of things like this can also help efficiently manage energy by automated temperature, ventilation, and humidity adjustments.
Leak Protection
Some smart devices like sensors and alarms are specially made to detect water and gas leaks.
You can design them to automatically notify you through alarms or smartphone notifications as soon as they detect leaks. Some can even go as far as having IoT based home automation that can call an authorized repairman for leak fixes.
Multimedia
Speakers, television, video, and gaming devices such as oculus and VR gadgets are some of the more common devices you'll see in a smart home.
Access to online music and streaming services in smart TVs and speakers has also widened our choices and made listening to music more seamless.
Home Security
One of the most common applications of IoT at home is the integration of smart devices such as surveillance cameras, smart doorbells, and alarms for security improvement and safety.
All IoT home automation can be accessed on your smartphone even if you're not home, as long as you're connected to the internet. We will cover more of the application of IoT in smart home security further in this article.
IoT Smart Home Security in Detail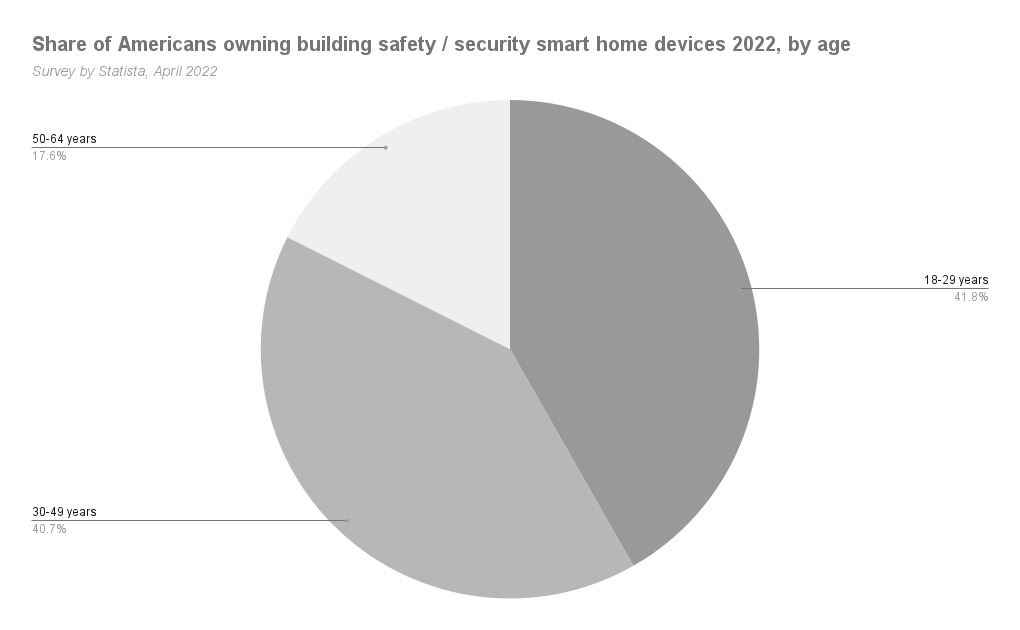 IoT has revamped home automation and security by interconnecting devices like cameras, alarms, and locks, so you can check and control them using a hub or your phone. Thanks to their cloud-based system, you can watch your house even on vacation.
For example, if you have smart smoke and gas sensors that get triggered, your Internet of Things home automation will let your ventilation automatically turn on and send you an alert about the situation. You can also program fire or security alarms to turn on when smoke or a break-in is detected.
Smart home technology security features have attracted consumers that want to feel more secure or maintain control and peace of mind even when they are away from home. Statista's 2022 study regarding Americans who have installed home automation Internet of Things devices in their houses to build safety and security is a solid proof of this upward trend.
The survey revealed that the majority of owners of IoT smart home devices for building safety/security are aged 18 to 29 years, making up 38% of the respondents. This is close to the number of owners who are 30 to 49 years old, which is 37% of the respondents. Only 16% are aged 50 to 64 years old.
There are endless ways to apply home automation using IoT for security devices. If you're only starting out exploring smart home features for security, you can consult a smart home expert or start learning on your own.
However, it might take longer to get a good grasp of installing smart security since it has a steep learning curve, especially for non-tech-savvy people.
Popularity of Smart Home Devices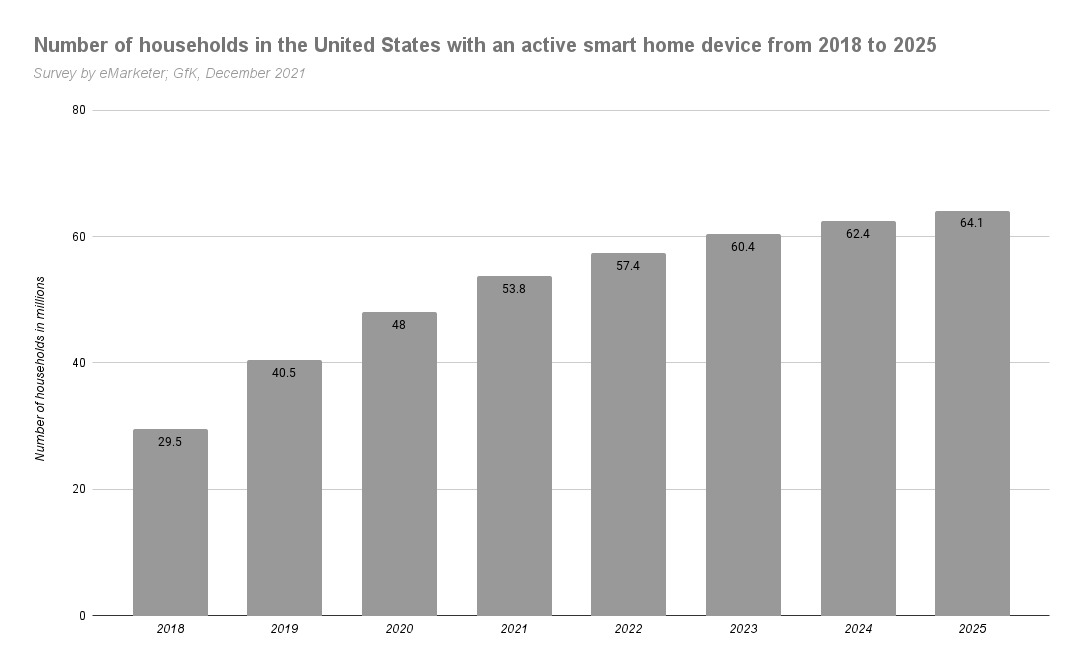 More and more households are integrating smart home concepts, and it's projected to continue increasing in number for the years to come.
According to the analytics conducted by eMarketer and GfK, 29.5 million households in 2018 had active smart home IoT devices. In 2022, it jumped to 57.4 million households and is predicted to increase to 60.4 million households actively using smart gadgets by 2023.
Smart home devices first started to only attract the upper class as setting up a whole IoT system is quite expensive. However, manufacturers are slowly trying to improve the cost of setting up a smart home. It also helps that some devices don't have to be connected to Zigbee and can just be controlled using your phone.
From security devices, smart home concepts caught the eye of more people as they expanded to IoT and home automation for entertainment and lighting systems. The innovation showed a promising benefit for time and energy saving.
Most Popular Smart Home IoT Devices by ​​Purpose
In 2022, Statista asked Americans that are 18-64 years old which home IoT devices they own.
Unsurprisingly, the majority of smart home device owners have smart TVs. Next in line are the other entertainment devices, specifically smart speakers, smart bulbs, streaming devices (e.g., Amazon Fire TV stick and Google Chromecast), and Bluetooth speakers. After that are smart devices for safety and security.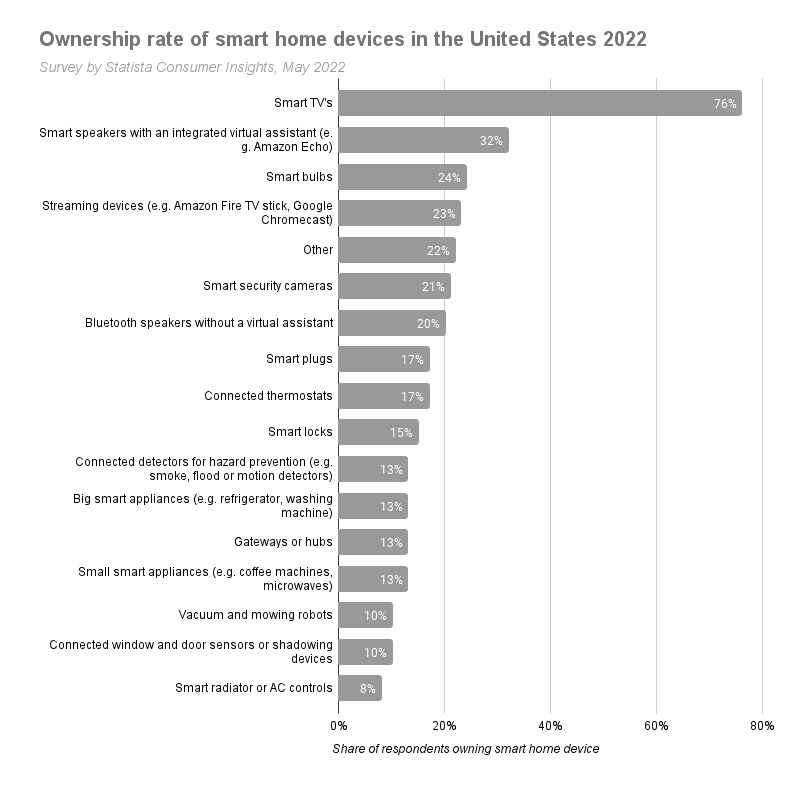 Examples of the Best IoT Smart Home Devices
Manufacturers are racing to produce the best IoT home devices with unique and useful features. We picked some of these devices to check out their capabilities.
SimpliSafe Home Security System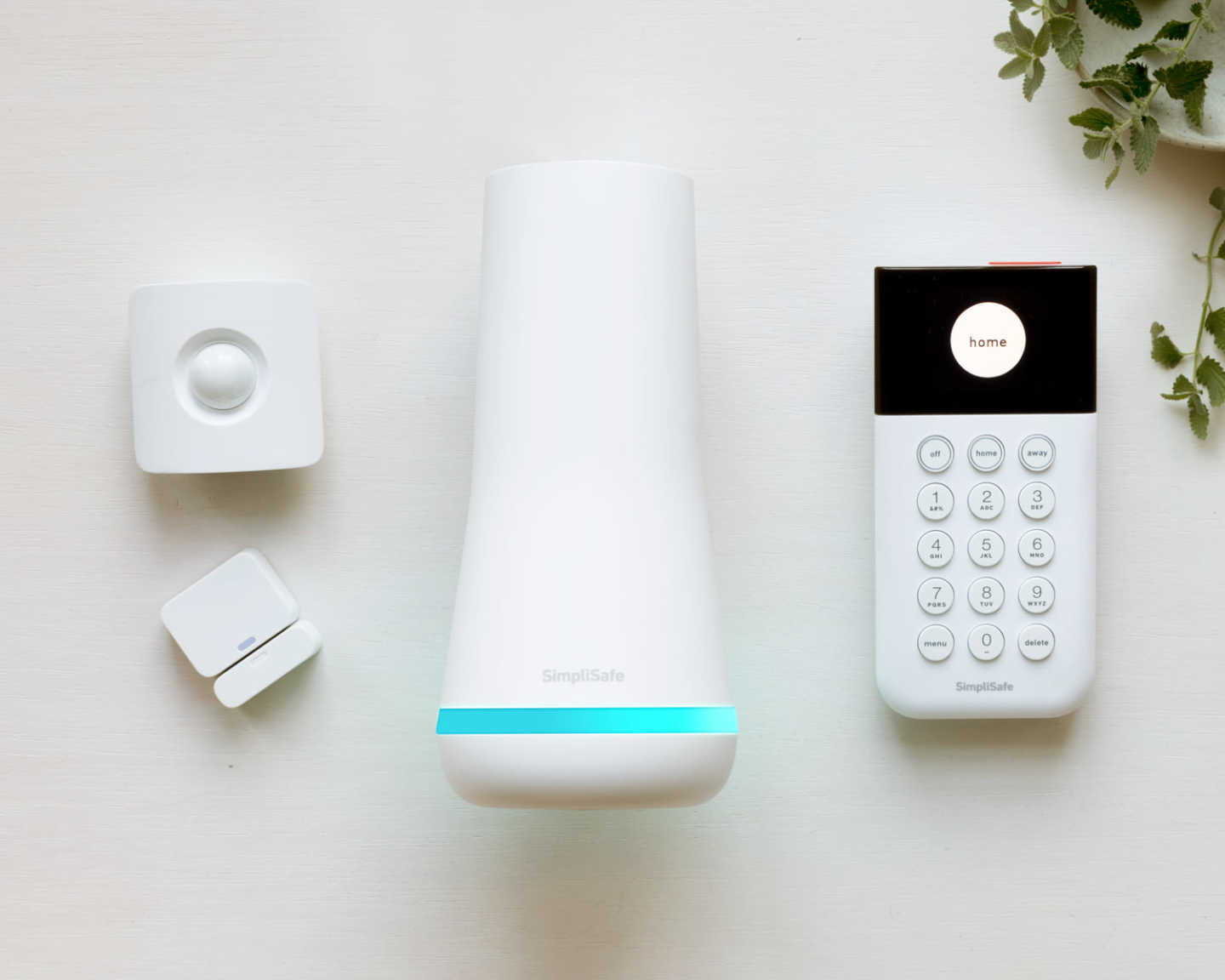 Security system devices can come in a set or as an individual gadget. SimpliSafe Home Security System is relatively affordable to its competitors.
It strives to create one of the simplest security systems nowadays. The company is also the recipient of the Best Overall Home Security Systems of 2022 award.
Their systems include different packages. The Foundation is their 4-piece wireless security system – including a base station, entry sensor, keypad, and a motion sensor.
The Haven, on the other hand, is their 14-piece wireless security system. For IoT smart home automation, It includes:
• a base station
• Keypad
• 4 entry sensors
• 2 motion sensors
• 1 panic button
• 1 smoke detector
• 1 temperature sensor
• 1 water sensor
• 1 key fob
• and 1 wireless siren
You can also ask for a custom package if you only want specific pieces for your home. This will depend on your house size and the number of windows and doors where you want to install your security system.
Google Nest Doorbell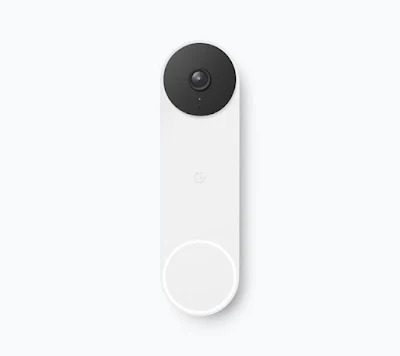 Google Nest is a high-end smart doorbell with two-way communication and a wide field of view of 960 x 1280 resolution that can view up to 20ft from the camera. This device is easy to set up and can be run on its built-in battery or through 8-24V AC power.
Its stylish design is combined with reliable hardware that has smart identification of people, vehicles, and animals. You can also enable notifications if anything happens.
With Nest Doorbell, you can save up to 3 hours of footage in the cloud for free. To expand your storage, you have to subscribe to Nest Aware.
Ecobee SmartThermostat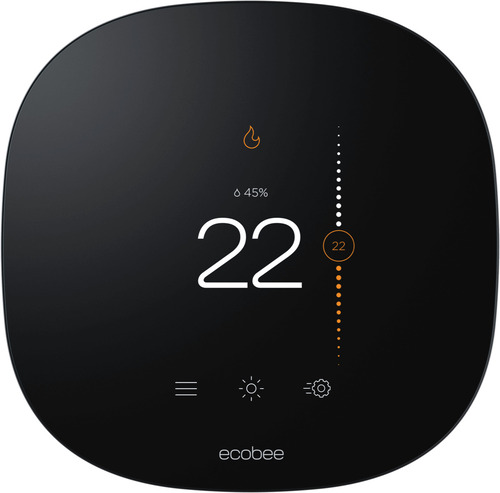 Ecobee's 5th generation smart thermostat has a touch screen interface and remote sensor that regulates temperature and monitors air quality in different rooms in your home. Ecobee's IoT technologies work with WiFi, Bluetooth, Google Assistant, Homekit, Smartthings, and IFTTT.
This smart device also functions as a speaker with its built-in Alexa capabilities and an improved speaker, so you can use it to play music and trigger different Alexa commands.
Kasa Smart Plug Ultra Mini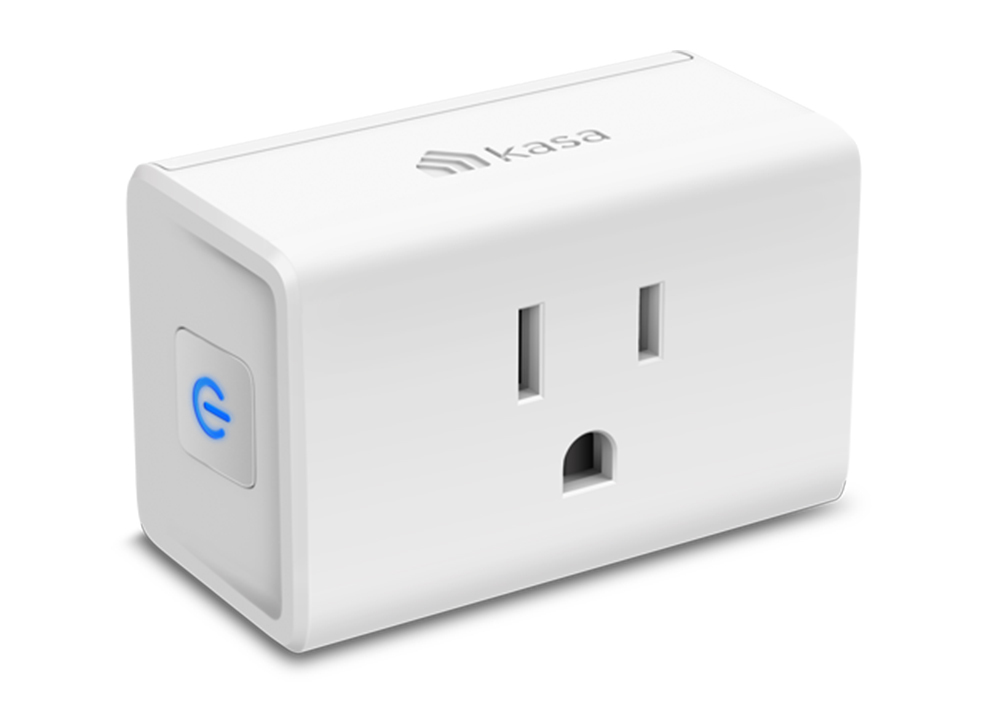 If you're curious about how a plug can be smart, TP-Link's Kasa Smart Plug Ultra Mini will pique your interest. This compact smart plug offers plenty of scheduling and timing features that are easy to set up.
It comes with a downloadable app so you can control it using your smartphone. Without the app, it also functions as a normal plug with a power switch. In addition, it supports Google Assistant and Alexa. The only downside to this device is the lack of energy monitoring.
Philips Hue White A19 Starter Kit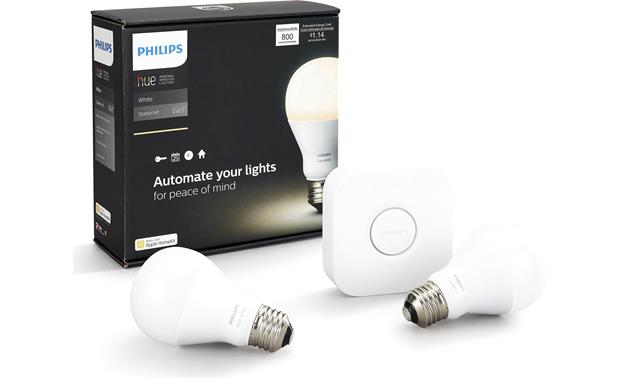 Smart lights are easier to set up, and with Philips Hue White A19 Starter Kit, you'll have an easier time connecting it to your smart home.
The kit comes with two bulbs and a hub. You can control your bulbs remotely and adjust their brightness. This device works with:
• Apple HomeKit
• SmartThings
• Google Home
• Alexa
• and IFTTT
Using the app Philips Hue Sync, you can sync your lights with multimedia content such as videos, games, and music on Windows or Mac. This means that your lights will react and change brightness based on what you're listening to or watching to have a more immersive experience.
Conclusion
The Internet of Things technology has a promising potential to make households secure and fully automated. It will gradually eliminate your need to waste time on trivial tasks.
Waking up to a cozy room with the ideal temperature and walking to your kitchen with toast and coffee ready sounds too good to be true, but smart home concepts are headed towards this vision. With the continuous expansion of the applications of IoT, we will soon live in a world personalized to make our homes and our lives much more comfortable.
Devices working together and sending information to improve their performance have made smart home concepts such as automatic locks and voice-operated sound systems possible. With IoT, you'll get more control of your time and your space as you let technology do the heavy lifting.