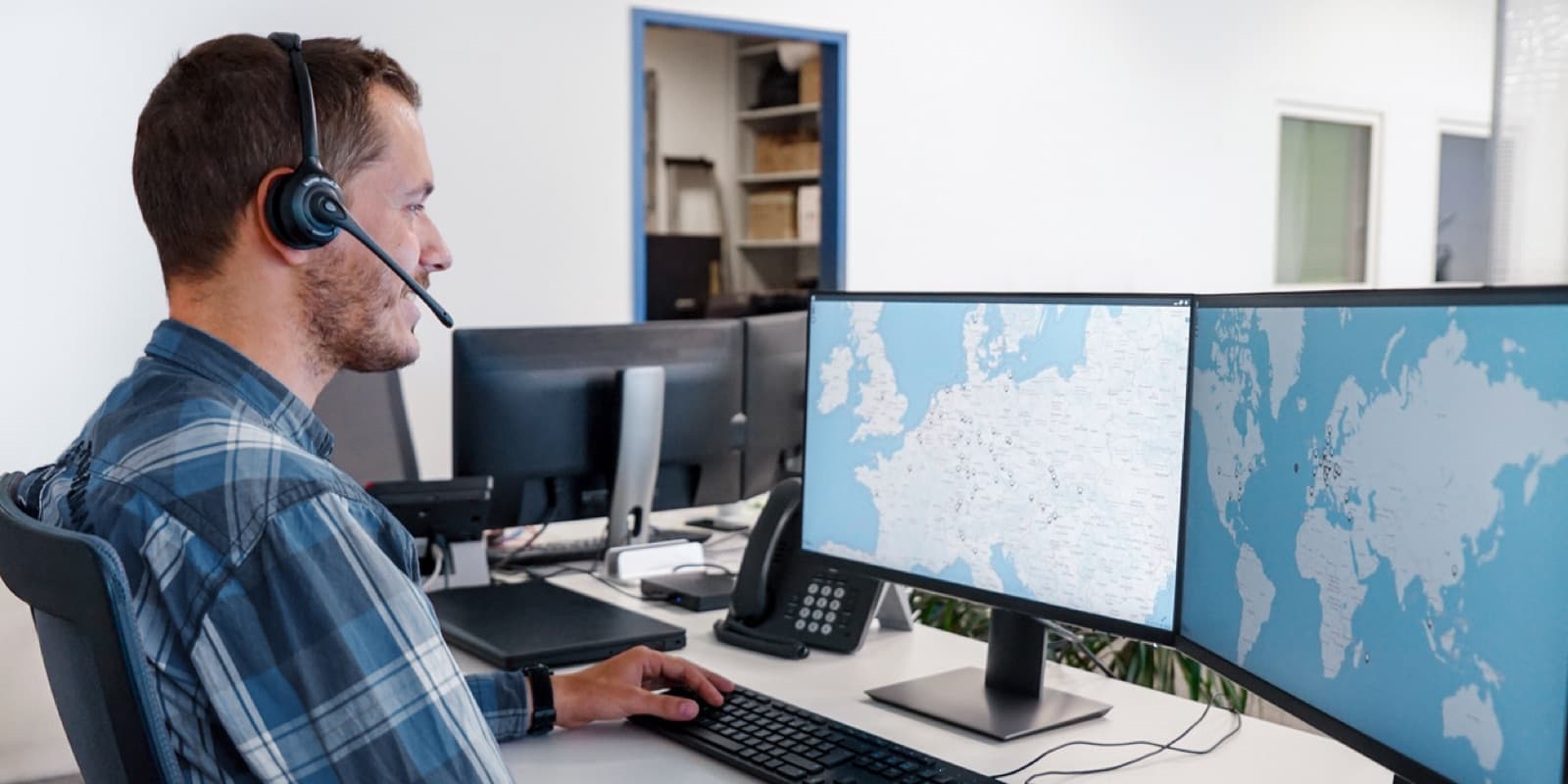 Remote Support Software: things you have to know about remote assist programs
Who benefits from remote access? First of all, it's large modern-day businesses that strive to support their customers remotely. This approach saves companies significant costs as technicians don't have to travel long distances in order to diagnose and fix problems at the customer site. Secondly, it's ordinary people who have no need to send their malfunctioning devices to the service center or wait for a support professional to arrive.
Remote access software allows instant multi-user access to a remote desktop. It also lets you share important documents during a simple web conference or you can browse the contents of an external hard drive without having the device physically connected to your computer. Isn't that fantastic?
What is remote support software and how does it work?
It is difficult to overestimate the importance of remote support applications for any customer service team. With a decent remote assistance tool, businesses of any size can give a helping hand to their customers all over the world regardless of geographical boundaries and without any distance limitations.
Dedicated software applications boost the productivity of support professionals by allowing them to get access to remote client desktops with no need for onsite visits.
Remote IT support software is an ideal way to save much time and money if your customers are having trouble with software installation or settings, a driver update, or any other issues that can be resolved with a couple of mouse clicks.
This is how technicians can use remote assistance software
The scenario is pretty simple:
Remote support software should be installed on all computers (servers) at the service center.
A member of the support team signs in to the app and creates a support session with a remote customer that needs help.
The customer installs the software on the local computer and establishes a remote desktop connection to take part in the operator's session. The customer's screen and desktop content get shared with the remote technician.
Now the operator can easily control the customer's computer.
Today's remote assistance programs (e.g. Teamviewer, Splashtop, ConnectWise) offer an array of advanced capabilities that allow managing remote desktops and laptops over LAN or the internet with zero delays. More than that, the most popular solutions are entirely compatible with commonly used operating systems, including Windows, Linux, macOS, iOS, and Android.
To find a solution well suited to your needs, you can check out our list of best remote support tools.
The key features of remote assistance programs
When it comes to remote support software for help desk professionals, the first thing you may think of is functional diversity.
Sure enough, selecting from a plethora of software apps is not an easy task. The most popular programs among support departments offer different feature sets and provide unique benefits to the users. However, there are several abilities that the top apps usually have in common. Below are the noteworthy features you may find in the remote service software.
Live chat
Big and small companies use live chat for fast interactions with remote clients. Being a great alternative to email or social network messengers, live chat is a useful tool for quick response to customer inquiries and timely resolution of their issues. The built-in live chat feature is always an advantage for any help desk software with remote support capabilities.
Electronic queue
There is no need to line up for a long time at a service center if your service provider can help you remotely. Integrated into a remote assistance program, the electronic queue feature allows automatic assignment of a new client to a free operator, significantly reducing waiting time and drives customer satisfaction.
Screen sharing
With a screen sharing ability, support and sales teams can collaborate with customers more efficiently as the same information is displayed to both parties in real-time. In addition, it works well for web conferencing, online training, and sales demos.
Remote desktop access
One of the most important features that helpdesk remote support software may have is the ability to share control over a computer with remote users. When the customer hands over control of their PC to a remote technician, they can immediately access it and fix possible issues using their own mouse and keyboard.
Third-party tools integration and customization
It shouldn't come as a surprise that due to the recent pandemic helpdesk software has become an irreplaceable tool for modern businesses. Going online brings a host of benefits to both service providers and customers. No wonder that the more third-party tools a remote support solution is compatible with the better experience it offers to its users.
Remote tech assistance with dedicated software apps
Now let's take a closer look at the factors that make remote technical support software that popular.
You would probably agree that every computer user has likely faced the need for a technician's help in one form or another. With the rampant development of technology, today tech support becomes an integral part of everyone's lives.
More and more situations arise where remote access software for tech support is a real time saver. Particularly but not exceptionally, Internet providers, web hosting businesses, and companies offering online services largely rely on the deployment of remote assistance tools to enhance the quality of customer service.
The following are the advantages of providing tech support remotely compared to on-site assistance:
• Improved response time. The simple setting of a remote support program gives a way to troubleshoot issues on the fly without spending time getting to the client's place.
• Twenty-four-seven assistance. With optimal productivity, technical support specialists use remote access software to help clients located in distant geographic regions and in different time zones whenever they need it.
• Communication with the entire team of experts. If the technician cannot help with the client's particular issue, the client's immediately connected to another expert who will provide a fix. This seems to be rather challenging if working in-house.
Free web-based remote support without pre-installed software
Not all remote help software requires the installation of a client or a server module on the user desktop. No matter which platform you prefer, be it Windows, macOS, Linux, or iOS, some applications can be accessed via a standard web browser.
Web based remote support software allows secure communications with distant computers over the network (Internet, LAN, etc.) All you need is a PC or a device like a smartphone or a tablet with a stable internet connection.
Let's explore the benefits of remote web support software:
Technicians can access it from anywhere and not only from office PCs and laptops.
It's easy to use and gives support operators the much-desired flexibility in serving an unlimited number of remote customers.
Automatic updates when being online are another bonus you get with its deployment.
It's possible to switch computers (servers) without buying additional licenses.
More often than not, web-based applications offer handy tools for teamwork and efficient collaboration with colleagues.
To learn more, see our list of best web-based remote support software available either for free or for a reasonable price.
Open-source solutions for remote assistance
If you are looking for remote support software (free and open-source), then you have a wide choice.
An open-source tool will be a great solution for companies that are just starting their remote support journey. Most of the basic features, including remote desktop access, file transfer, screen sharing, and many others, are usually supported by applications of this type.
Open source software for remote support can be speedy and secure. It may be available for customization and may allow you to set up a remote desktop connection with a couple of clicks. The hardest part is choosing the right application among a host of similar tools.
Conclusion
No matter how many programs already exist on the market of remote assistance solutions, there's always a space for improvement and development of new and more advanced tools.
Dedicated remote support software, whether it is free, open-source, web-based, or paid, can save a lot of time and effort for both service providers and remote clients.
What's important is to find a tool that will work best for your usage scenario and will perfectly meet your business needs.